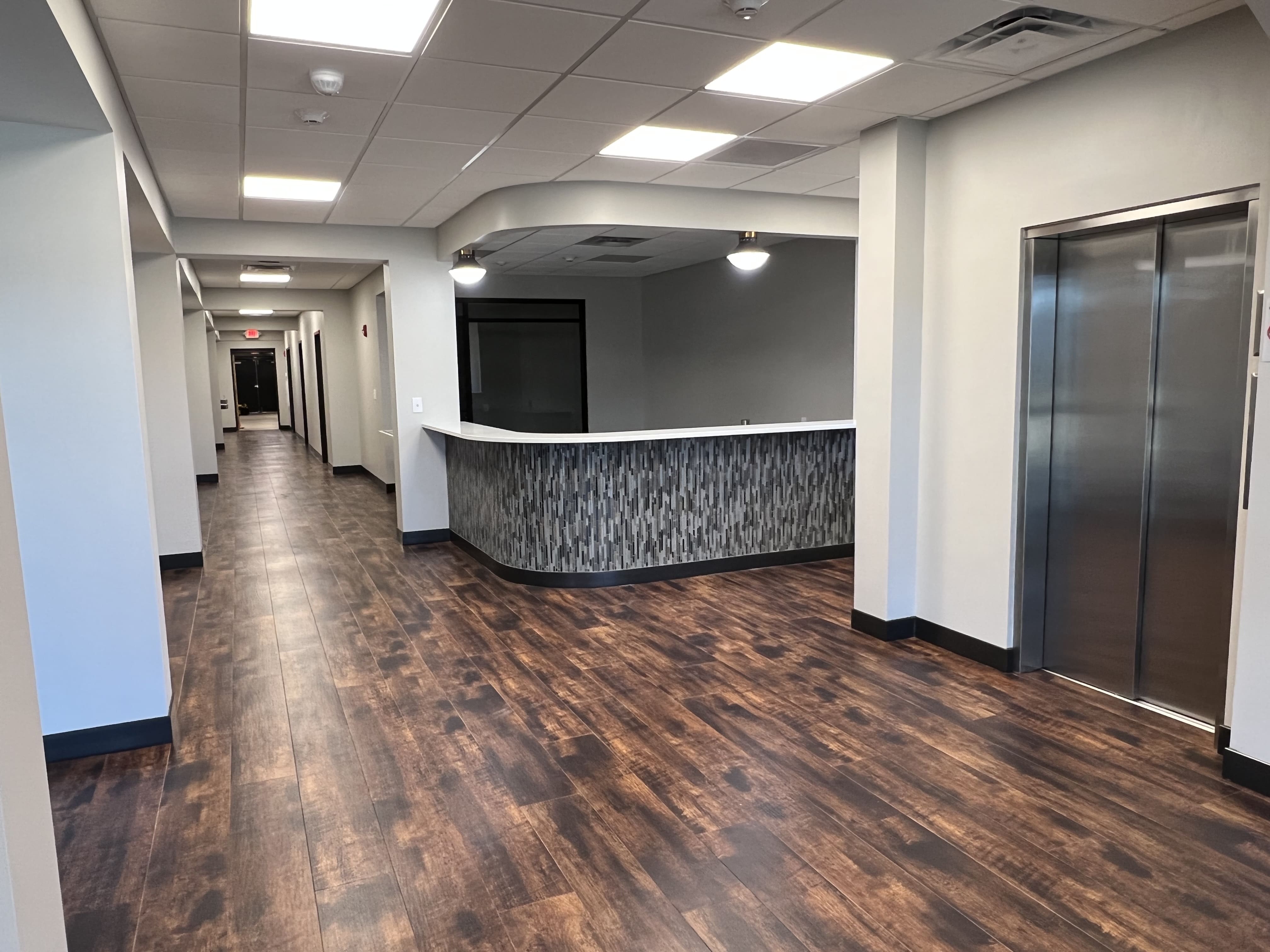 What once was an electrical contracting business is now a force to be reckoned with in the security industry.
Holmes Security Systems was founded in 1908 by Oliver Wendell Holmes when he began installing electric trolley lines along downtown Fayetteville. Through the years, the company has expanded into different appliance divisions before transitioning fully into security services.
Since the inception of Holmes Security Systems, the company has been in the heart of downtown Fayetteville.
In the mid-1920s, the well-known company moved to the 100 block of Hay Street. However, for the past 10-12 years, Holmes Security Systems has been on the lookout for property to find a new home for its office.
"Our company has evolved from different electrical trades and we are now 100 percent a security company," President Stephen Wheeler stated. "We should have moved years ago, but about seven years ago I set a plan out and remodeled the building we are in now to get us through five years."
When looking into different locations to move the company, it was important to keep in mind the unusual nature of the business.
"We run 24 hours a day and we have a UL-listed monitoring center, which is a call center that monitors security systems throughout all of our customers. This requires very unusual technology. Therefore, the facility has to be secure to take care of everything that we do," Wheeler explained.
Two years ago, after looking into different properties, buildings and vacant land, Wheeler purchased 407 Ray Avenue, where Williams Office Equipment once was.
Since the purchase, the development has been under construction for the last year and is currently 99 percent complete with plans for the company to move in by April.
"This is a complicated move. We have to upfit the new building with the proper technology and proper resources to be able to bring up our monitoring center online and ensure that it is mirrored to our existing facility," said Wheeler.
To ensure that this is happening, both resources have to be live and active so tests can be conducted to show results that everything is working in the new facility.
The process to conduct these tests is trial-and-error based. The company will continuously be activating the new server for the new location and making adjustments until it is perfectly matched to the current one. This process is expected to take over a couple of weeks.
Due to the number of cloud-based services that the security industry has gone through in the past five years, it finally made sense for Holmes Security Systems to make the decision to move.
"The industry has completely changed, and we are adding all kinds of services in which one can control their whole alarm system and home. The alarm system is becoming the hub of your home," Wheeler said.
With the addition of new services and job opportunities comes new strategies for filling those positions.
To get employees to fill these roles, Holmes Security Systems has acquired some other smaller companies and is in negotiations to acquire others.
As companies grow and expand, the expectations of the customers stay the same. Holmes Security Systems continuously meet those expectations time and time again. "Every time something new is available we are doing it here. We check it over and over to make sure it is what our customers want," Vice President Luke Wheeler told Greater Fayetteville Business Journal.
"This new location is going to allow us to further grow in this industry, and allow us to better provide for them," he said.
The process of expanding has allowed time for the Wheelers to reflect and think about things that can sometimes be taken for granted. The company currently is in a couple of buildings in Fayetteville, and Stephen said he is eager for the consolidation, as it would help operations run even more smoothly.
"We are in a couple of buildings, and we need to be able to communicate efficiently with each other to process everything to ensure it is what our customers want before offering a service. It is going to be nice to all be under one roof and have the ability to be a more cohesive team," Stephen said.
When companies grow, the expansion is an investment into their future. Even with expansions being huge investments and assets to a company, they do come with a price.
Stephen explained that this is a three-million-dollar investment, and it's not just going to be some offices. This investment is for the customers and the communities they serve. "This is for the next generation of our customers. We are one of the largest independent security companies in North Carolina, we are just making sure that we are there for our customers," he concluded.
The history and legacy of how the company has evolved are what has transformed this security powerhouse into what it is today.
The security world in the last 25 years has exploded, allowing for Holmes to work in various security networks.
"We do a little bit of everything, and we will continue to be doing work like this throughout the years to come," Stephen said.