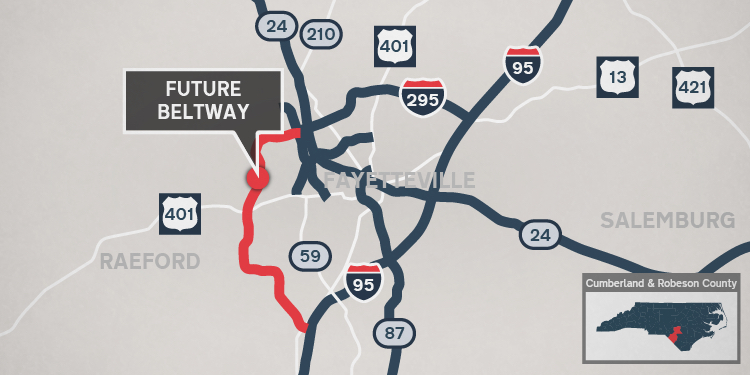 With most pandemic restrictions lifted and folks eager to get out and enjoy some freedom from COVID-19, the N.C. Department of Transportation is expecting a busy and extended holiday weekend as the nation celebrates the Fourth of July. To make travel a little easier -- and hopefully safer -- the DOT is temporarily suspending most road-work projects to help ease congestion.

DOT officials said Tuesday that, where possible, lanes that have been closed for construction will be opened from the morning of Thursday, July 1, through the evening of Tuesday, July 6. A news release from the DOT said that some closures -- such as bridge repairs -- cannot be interrupted and urged motorists to be cautious driving in work areas.

The heaviest traffic is expected Monday, especially on interstates, officials said.

According to DOT spokesperson Andrew Barksdale, these are the main sites that will be affected in the Fayetteville area:

The disruptions caused by the resurfacing of I-95 from mile marker 22 to 40 (mostly in Robeson County) will end Thursday with all lanes open through Tuesday evening.

All lanes on I-95 in northern Robeson County that are part of the Fayetteville Outer Loop (I-295) project will be open. The night-time lane closures that are part of the widening of I-95 from mile marker 55-71 also will be temporarily suspended.

The good news is that vital road construction has ramped up, not only because of the improving conditions related to the pandemic, but also a vastly improving outlook for the DOT's budget. After a series of shortfalls related to -- among other things -- hurricane and flood damage to state highways and bridges, the DOT is resuming projects that had been on hold due to a major cash shortfall. The resumption of road work, however, means more delays are likely on roads across the state, officials say.

In addition to construction alerts, the DOT also emphasized that the Governor's Highway Safety Program's Fourth of July Booze It & Lose it campaign will be in full effect. Dubbed Operation Firecracker, the crackdown will be in force during the holiday weekend, targeting impaired drivers. Law enforcement agencies will be conducting sobriety checkpoints in all 100 counties.

So far in 2021, 145 people have died in alcohol- and drug-related crashes in North Carolina, officials report.