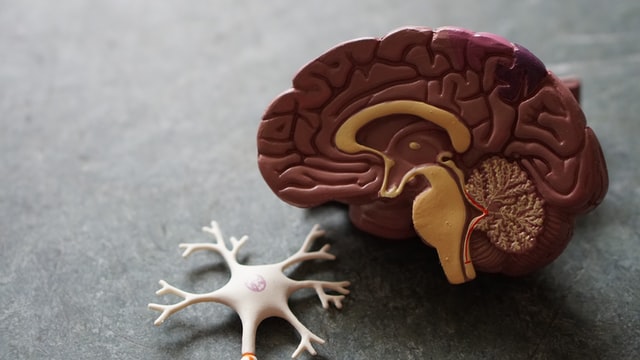 According to a Mental Health Association report, North Carolina ranks 26th in the nation for mental health provider availability. There is only one provider per 410 persons needing service statewide. Meanwhile, the need for mental health services is high. Depression, anxiety and suicide rates were on the rise even before the pandemic hit.
In Fayetteville, mental health providers (psychiatrists, psychologists, licensed clinical social workers, and counselors) are booked solid and hiring more clinicians to try and meet the demand for care.
"We have great therapists, psychiatrists, a good community network of providers for both adults and children," says John Bigger, corporate director of behavioral health at Cape Fear Valley Health. "At the same time, a community needs assessment done four or five years ago showed we need 16 or more psychiatrists alone here. People who need help end up waiting to get seen, and that's across the board in the community."
There are resources available, but Fayetteville would benefit from an influx of mental health providers.
THE PUBLIC SECTOR
Alliance Health is the managed care organization serving Cumberland, Durham, Johnston, and Wake counties. Their 2020/2021 Network Adequacy and Accessibility Analysis report published in July identified gaps for adults and children with mental health issues. While patients were satisfied with their treatments, teens in need of care struggled to get seen when they needed to be.
The area has a higher rate of insured residents than the state overall, 89 percent (county) compared to 87 percent (state). But the county also has a higher rate of Medicaid recipients than the state average who often engage more with the local non-profit mental health resources.
Those resources include the Behavioral Health Care Inpatient Unit at 3425 Melrose Road, the newly renovated Cumberland Recovery and Response Center at 1724 Roxie Avenue, and the Community Mental Health Centers for adults and children at 711 Executive Place.
Operated by Cape Fear Valley Health System, whose psychiatric services department is one of the largest non-profit providers in the community, these centers offer outpatient, residential and juvenile emergency services. They serve the insured and uninsured population.
Cape Fear Valley's mental health providers include 13 psychotherapists, eight psychiatrists and two psychologists. Six physician extenders cover several areas when there's a gap in service.
In the last fiscal year, the department provided 29,000 visits at its outpatient clinic and admitted 600 adults to the inpatient adult unit. To help shrink the service gap for Fayetteville youth, the hospital is opening the Dorothea Dix Unit for adolescent inpatient mental health care. The $4 million facility opens in December and will offer parents the ability to be closer to their children when receiving inpatient services.
The hospital is also running a psychiatric residency program hoping that residents will stay and practice in the area when they graduate.
Bigger said he'd like to see more transitional programs for the homeless or those needing housing while receiving mental health care and inpatient geriatric services.
"Fayetteville is up and coming," says Bigger, touting Fayetteville's strengths for providers considering a move here. "It's been the 5th largest city in the state and it's being heavily marketed and seen as a good place to live. The diversity of the city is outstanding."
THE PRIVATE SECTOR With so much demand for mental health care in the area, it makes sense that Fayetteville's private sector is strong. Even the pandemic's challenges to in-person visits didn't hamper those who chose to pivot to telehealth services.
One such example is Thrive Counseling and Consulting, founded in 2016 by two Army veterans. It focuses primarily on therapies for trauma, such as eye movement desensitization and reprocessing (EMDR) therapy.
Co-owner Kelly Hart, a licensed clinical mental health counselor supervisor, is also a registered play therapist, one of only a few in the state who can assist children with trauma.
Before the pandemic, Thrive operated locations in Cary, Raleigh, Greensboro, Southern Pines and two in Fayetteville.
Thrive's owners closed all but one location on Owen Drive in Fayetteville when in-person visits dropped significantly. The company switched to telehealth, keeping its 20 practitioners and averaging nearly 900 sessions a month last year.
"We are all the time fully booked with patients," says co-owner Kelly Hart, M.A., LCMHCS, RPPS. "We're happy where we're at. We don't want to grow too fast."
Thrive's business model takes insured patients and offers free services to uninsured or Medicaid/Medicare patients through Thrive's student intern program. By training others, Thrive hopes to provide the area with more qualified clinicians.
"One of our goals is to have really high-level professionals that can serve outlying communities with the best providers," says Hart. "To have an agency that welcomes in anywhere from three to five students that are at masters level to provide services for individuals in the community pro bono, that's amazing."
Thrive has grown every year it has operated and Hart encourages providers to practice in the area.
"With the military here, there's tons of opportunity," says Hart. "I think Fayetteville's a wonderful place."
Haymount Institute has been operating in Fayetteville since 2008 and provides a full range of mental health services. It also made the switch to telehealth during the pandemic, and it benefited the community as a whole by adding 20 providers.
"I believe, however, that there remains a substantial shortage of providers to treat certain conditions, specifically individuals with autism spectrum disorder," says Director and certified clinical psychologist Chris Ketchman. "The need for providers with this area of specialization is higher than ever." Ketchman says Haymount Institute isn't looking to expand right now, but they're always looking to add more practitioners. Ketchman believes Fayetteville is the perfect location for mental health practice. The demand is high and the area isn't overly saturated with providers. "To me, Fayetteville has everything I need, but I'm a simple man," says Ketchman. "The biggest complaint I have heard from most professionals about Fayetteville is related to two factors: Less access to activities available in other cities/towns, and the aesthetics of the town in general."
Ketchman says he's seen increased isolation and disconnection due to the pandemic, so otherwise healthy individuals are struggling with mental health issues.
"I would say there is a great need for mental health services in this community, but if you want to be successful, you have to be genuinely interested in providing quality care," says Ketchman. "We, as a community, often refer to each other whenever one practice is unable to meet the needs of the patient, and this level of mutual respect and dedication is the key to success and longevity."