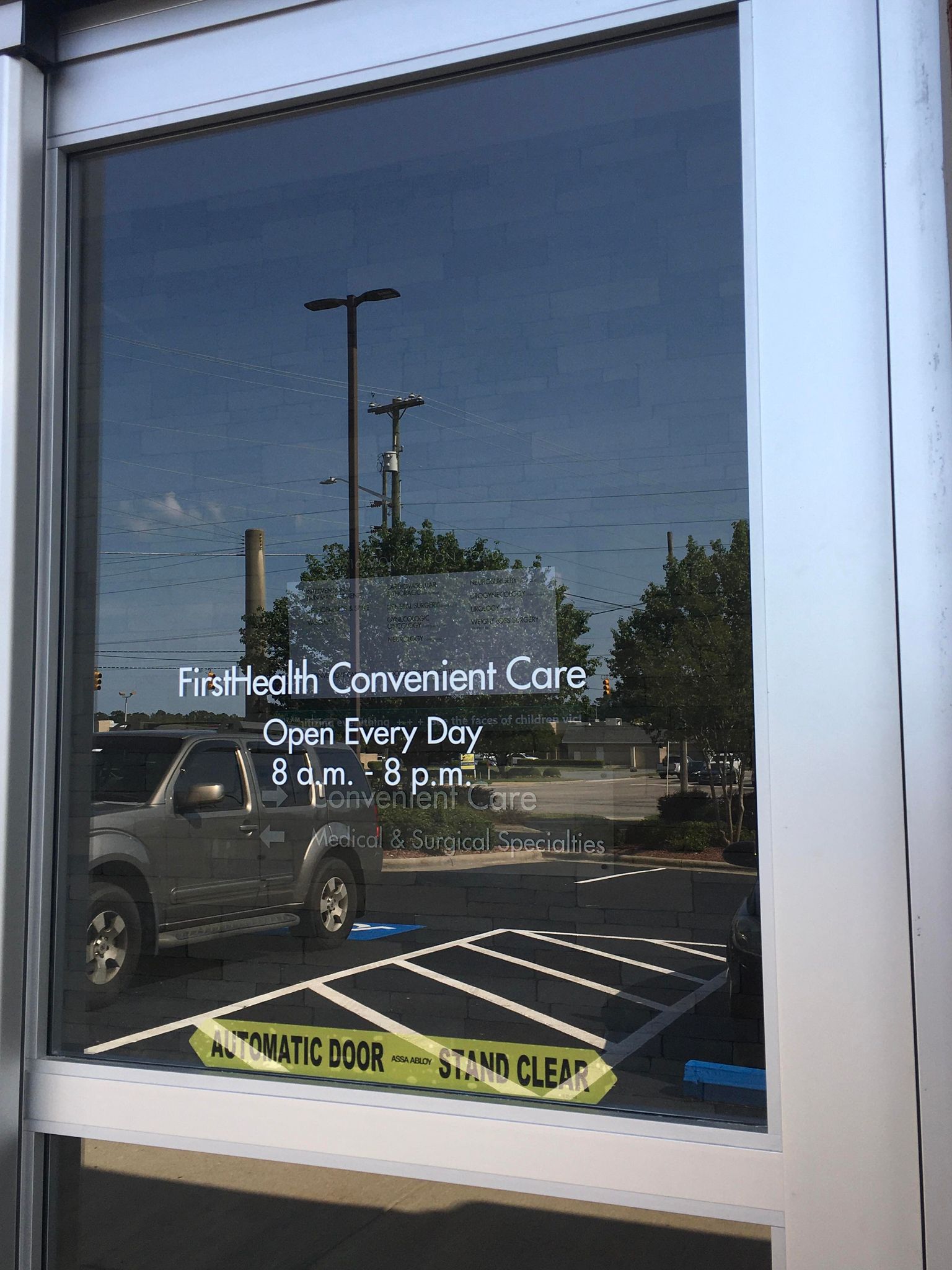 FirstHealth of the Carolinas and Pinehurst Surgical Clinic will have a ribbon-cutting ceremony on May 17 from 1-2 p.m. at its new Fayetteville location.
FirstHealth Convenient Care is located at 3716 Morganton Road on the corner of McPherson Church Road, previously home to a long- standing Rite Aid. The new office will be open Monday-Sunday from 8 a.m. to 8 p.m. The new facility officially opened on May 2.
The ceremony is not a public event and will be limited to Greater
Fayetteville Chamber members and other invited guests.
Services include convenient care, occupational health, interventional pain medicine, and vascular and orthopedics. The clinic will also treat non-emergency needs such as upper respiratory infections, strep, mild asthma, flu and urinary tract infection as well as minor injuries like cuts, burns and broken bones that have not broken skin.
Imaging services, immunizations and sports physicals can also be held at the clinic.
"We are proud to partner with Pinehurst Surgical Clinic to add high-quality specialty care in Cumberland County," said Dan Barnes, D.O., president of FirstHealth Physician Group.
"Additionally, our Convenient Care Clinic will allow patients to easily access walk-in care for non-emergent needs seven days a week."
The new Fayetteville location will feature a well-established team of orthopedic spine specialists with. Pinehurst Surgical Clinic, including orthopedic surgeons Daniel Williams, M.D., and Alexander Lemons, M.D., and Certified Physician Assistants Tyler
Beaman, Chad Cole and Amanda Picerno. The team specializes in the diagnosis and treatment of spine-related injuries and conditions.
Vascular surgeon Paul Vieta, M.D., and several certified physician
assistants will also be working from the clinic; providing care for circulatory problems and vascular conditions, including varicose and spider veins, dialysis access management, Abdominal aortic aneurysms, claudication, and more.
Pinehurst Surgical Clinic Chief Operating Officer Leslie Laws said, "Pinehurst Surgical Clinic is proud to be able to bring our clinical and surgical care expertise and experience to the Fayetteville community. We look forward to continuing our long history of excellence and high-quality service."
Linda Hughes, M.D., will staff the Fayetteville convenient care location. Prior to joining FirstHealth Convenient Care, Hughes served as a longtime family medicine physician in the area.
Rounding out the services offered at the new clinic is FirstHealth Interventional Pain Medicine staffed by Tracy Pritchard, N.P. Pritchard and the team of specialists in anesthesiology and pain management at FirstHealth Interventional Pain Medicine provide diagnosis and treatment of a wide range of chronic pain including the newest and most advanced treatment options.
To make an appointment with a Pinehurst Surgical Clinic provider at FirstHealth Orthopaedics in Fayetteville, call 910-302-8026.
FirstHealth is a private, not-for-profit health care network that serves 15 counties across mid-Carolina. The goal of FirstHealth is to demonstrate a commitment to treating the patients and providing quality health care for the community.