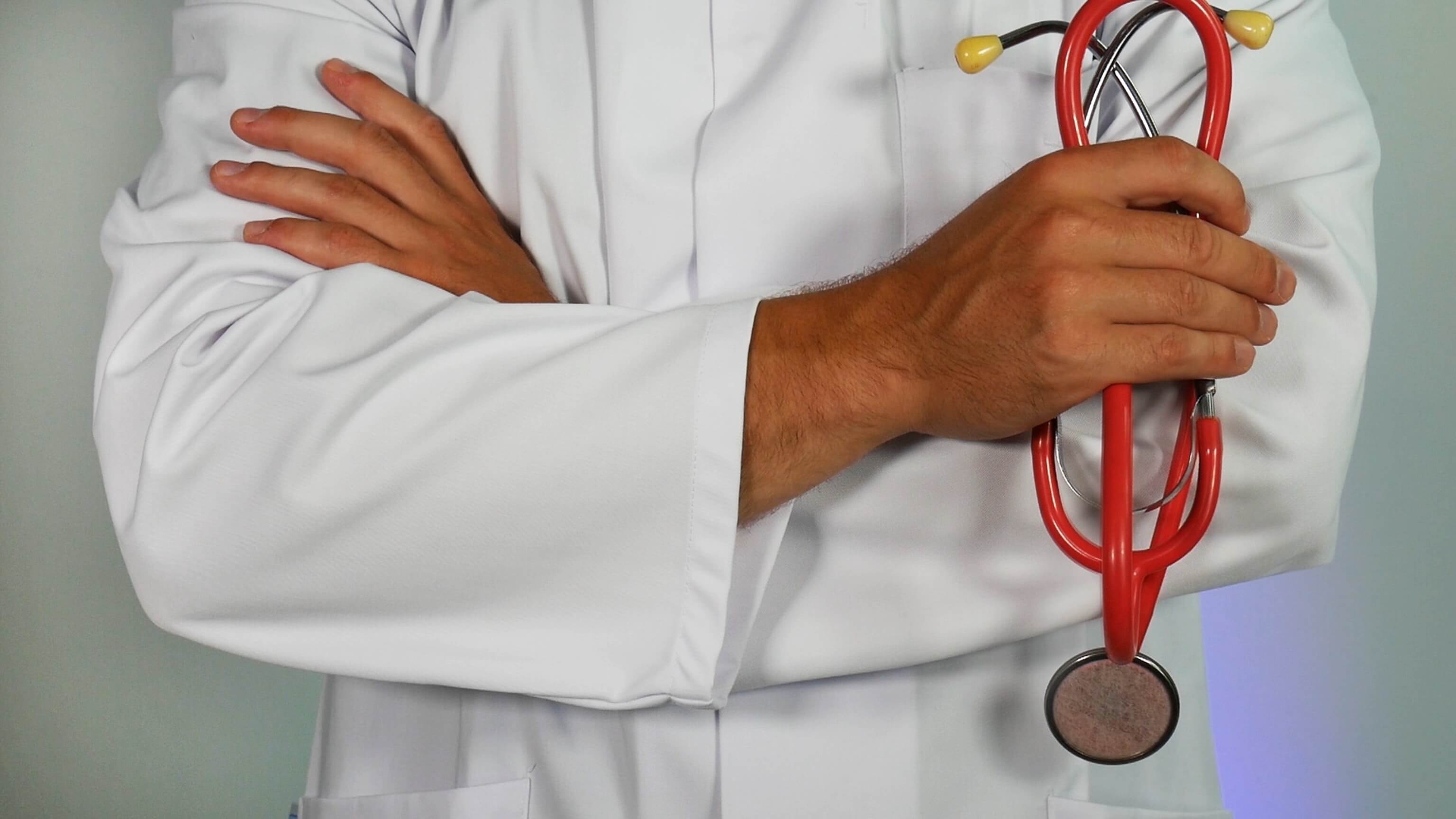 Last month, panelists at the North Carolina Healthcare Association's town hall meeting discussed staffing, Medicaid expansion, equitable healthcare, and serving an aging population.
Cape Fear Valley Health System's Dr. Roxie Wells was on the panel of hospital administrators speaking on issues impacting the state's rural hospitals and discussing solutions.
For the more than 4 million North Carolinians living in rural areas, access to healthcare is an uphill climb, especially during a pandemic when an average of 75 percent of rural clinics are operating in the red through substantial financial and operational pressures.
"The pandemic really highlighted the need to ensure that we undergird our rural hospitals and make sure they remain functioning," says Wells, president of Hoke Hospital, during a recent interview with the Greater Fayetteville Business Journal.
Rural hospitals across the country are shuttering due to high healthcare costs, among other challenges. In North Carolina's 100 counties, almost 80 are considered rural. Six rural counties surround Cumberland County: Hoke, Moore, Harnett, Robeson, Bladen, and Sampson. Cape Fear Valley Health System operates eight rural clinics in the area.
STAFFING ISSUES
While staffing is a nationwide problem that precedes the pandemic, rural communities are often the first hit by gaps in already-limited access to care.
During the panel discussion, Dr. James Hoekstra, president of Atrium Health Wake Forest Baptist Hospital and board member of Alleghany Health in Sparta, said staffing shortages led them to hire contract labor to keep operational missions running.
"In the middle of January, we were hitting our highest peaks in Alleghany, with every bed filled with COVID patients," said Hoekstra. "Changes to care models cost more."
Several factors were blamed for staffing shortages, including high resignation rates, retirement, the uptick in travel nursing, and general burnout. The panelists listed care models they're using to address patient needs for care, including
telemedicine, partnering with local community colleges, and sending patients home earlier after in-clinic procedures.
At Cape Fear, patients are discharged sooner to create more bed availability. To keep the quality of care high, the healthcare system uses the Transition of Care program coordinates with social workers, medical equipment, home healthcare services, and even paramedics to continue monitoring and follow-up care for discharged patients.
"Our transition of care clinic gives us the opportunity to make sure patients receive that touchpoint within seven days," says Wells. "If a patient isn't seen within seven days, the likelihood of readmission goes up. So, this also helps from a financial standpoint."
Cape Fear provides these services through local primary care practices throughout the region and its Internal Medicine Residency Continuity Clinic. It plans to hire a primary care provider to staff its Transition of Care clinic and have it up and running by this summer.
Cape Fear also uses partnerships with local schools and created its residency program to funnel more skilled clinicians to work and stay in the region.
FINANCIAL ISSUES
Operating a hospital in areas of poverty, such as rural communities, increases the financial burden already elevated by the expense of healthcare in the U.S.
"The challenges that face all of us in rural communities are how to fund these programs and critical services and how do we address this societally as an ecosystem?" said Bert Beard, CEO of Maria Parham Health in Henderson.
Two main issues addressing financial deficits were Certificate of Need regulations and Medicaid Expansion.
In North Carolina, a Certificate of Need state, the Department of Health and Human Services regulates the ability of hospitals and healthcare facilities to add beds, buy equipment, or extend services. It often caps these activities to keep healthcare costs low. But nationwide, CON regulations are being either reformed or repealed. Last year, in North Carolina, the General Assembly more than doubled some thresholds of spending allowed before a CON review was triggered and created construction deadlines.
Beard said that in states with CONs, rural healthcare systems see a negative seven percent margin impact.
"Stack that on top of the factors we're dealing with now, and the statistics I've seen recently show about fifty-five percent of our hospitals across the state are operating within a negative margin," said Beard. "You're going to bury some of your health infrastructure."
However, Beard also stated that hospitals have agreed to turn no one away, so CON regulations are necessary to keep hospitals operating.
On the Medicaid issue, North Carolina is one of only 12 states to not expand Medicaid in the wake of the Affordable Care Act. An expansion would cover an estimated 500,000 more North Carolinians. Currently, hospitals take on uninsured patients at a loss.
Paul Hammes, CEO of non-profit Hugh Chatham Memorial Hospital in Elkin, said it wrote off $30 million in care for under- and uninsured patients last year.
Beard said urban hospitals aren't as impacted by poverty as rural hospitals, which see increased insurance coverage denials and more challenging access to funds. Beard said states that have expanded Medicaid have shown no regrets.
Wells said during the panel that the medium operating margin for most hospitals in N.C. is a negative 3.7 percent. Expenses are up 10 percent, but income is only up 2 percent.
"When you think about how that compares to the general public, individuals want sustainability and so do hospitals," she said. "There is a concern."
AGING POPULATION CHALLENGES
Rural communities also see a disproportionate amount of older patients. This demographic is growing astronomically with the aging of the Baby Boomer generation, which makes up nearly a quarter of the U.S. population.
During the panel, Mark Gordon, president of Alamance Regional Medical Center in Burlington and senior vice president of Cone Health, said Medicare patients are a fixed population and part of the rural healthcare system's payment base. They are aging faster and need care in locations where there are fewer skilled nursing beds, fewer post-discharge resources, and more extended stays in facilities. All of this increases the cost of healthcare in rural communities.
Panelists discussed the need for palliative and end-of-life care. This patient group makes up 5 percent of the population but represents 60 percent of healthcare needs. Several panelists said home-based models offer quality care but would especially serve rural communities required to travel to receive hospice care in a facility.
EQUITABLE CARE
Understanding the needs of a population enables a healthcare system to provide evidence-based medicine where it's needed most. Knowledge is fundamental in providing equitable healthcare, which was briefly discussed during the panel in response to viewer questions.
Getting quality, specialty care to rural populations improved during the pandemic-inspired embrace of telehealth. However, rural communities struggle with internet access and insurance companies are slow to cover telehealth services.
"Specialists are in short supply in rural areas, and the old method of taking care of it was to send specialists out to see them, which is incredibly wasteful and not a long-term solution," said Hoekstra. "Telehealth is cheaper, faster, and it's the same level of care."
Partnerships were crucial to ensure rural patients had better access to specialists, education on healthier living, and preventative care.
Within the Cape Fear Valley Healthcare System, several clinics opened in Bladen County, and a cancer treatment center opened in Harnett County, whose Harnett Health joined the Cape Fear system in 2021.
Wells said Cape Fear puts resources into communities to make sure people receive care closer to home. Having primary care access to help prevent and treat diseases such as diabetes, hypertension, and chronic obstructive pulmonary disease (COPD) is central to caring for the rural population.
"I believe Southeastern North Carolina is doing well, even as everywhere across the state could improve," says Wells. "During the pandemic, our rural hospitals stepped up to the plate. It's an important service to people."