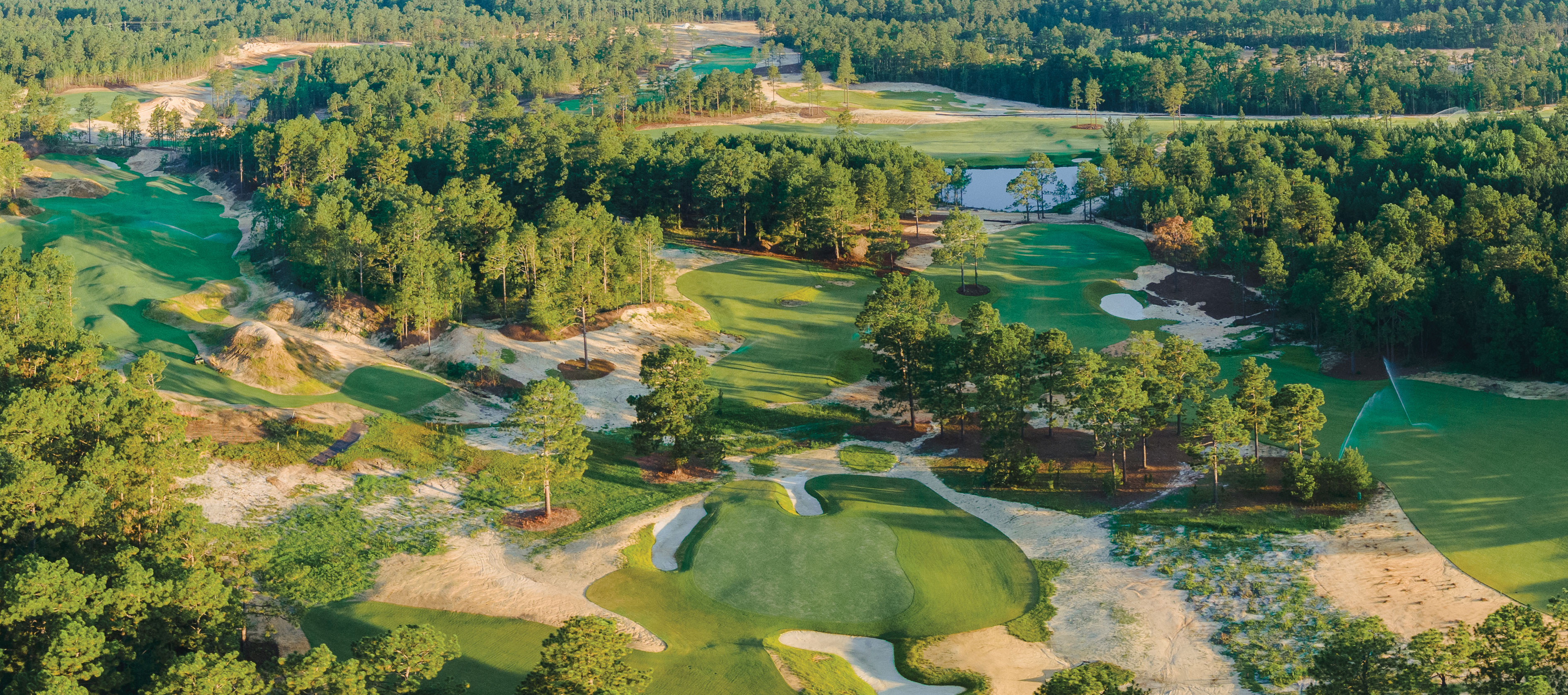 Pinehurst Resort has announced that Pinehurst No. 10 will open on April 3, 2024.
The highly-anticipated Tom Doak design, which began construction this January, will be the first original golf course Pinehurst Resort has unveiled in nearly three decades. Its opening comes just a few months before Pinehurst serves as the site of the U.S. Open for the fourth time.
"Pinehurst Resort has been fortunate to be hailed as the Cradle of American Golf, and we're grateful for all of the major championships and historic moments that have come before," said Pinehurst Resort CEO Bob Dedman Jr. in a press release. "We're delighted to have a date to begin presenting this incredible design by Tom Doak to our guests. April 3 will not only be another great day in Pinehurst's history, but for our future as well."
While No. 10 is Pinehurst's first new course in nearly 30 years, it's been centuries in the making. The landscape underlying Doak's newest design features all that is natural to golf in the North Carolina Sandhills, including native wiregrass, extensive sandscape, towering longleaf pines and rolling hills. Midway through the course, though, Doak takes advantage of rugged dunes carved out by mining operations around the turn of the 20th century. The result is a course with more than 75 feet of elevation change that winds its way on a path toward delivering a unique golf experience.
"No. 10 starts out fairly gentle, then it starts going into the old quarry works where it gets downright crazy for a little bit, then the course gets up on the hill and there's a beautiful, sweeping view," Doak said in a press release. "All of the holes coming in are challenging, even when you move down into the gentler terrain. It's a dramatic golf course; more than I originally thought."
Golfers looking to be among the first to experience playing No. 10 can reserve their stay by calling 1-800-ITS-GOLF. More information on golf packages can be found at Pinehurst.com.
"We're excited to show off Tom Doak's masterful interpretation of Pinehurst golf," said Tom Pashley, President of Pinehurst Resort, in a press release. "From the initial routing of Pinehurst No. 10 to the shaping and design process, Doak and his associates excelled in all regards. Our very high expectations were exceeded, and we can't wait for everyone to see it."