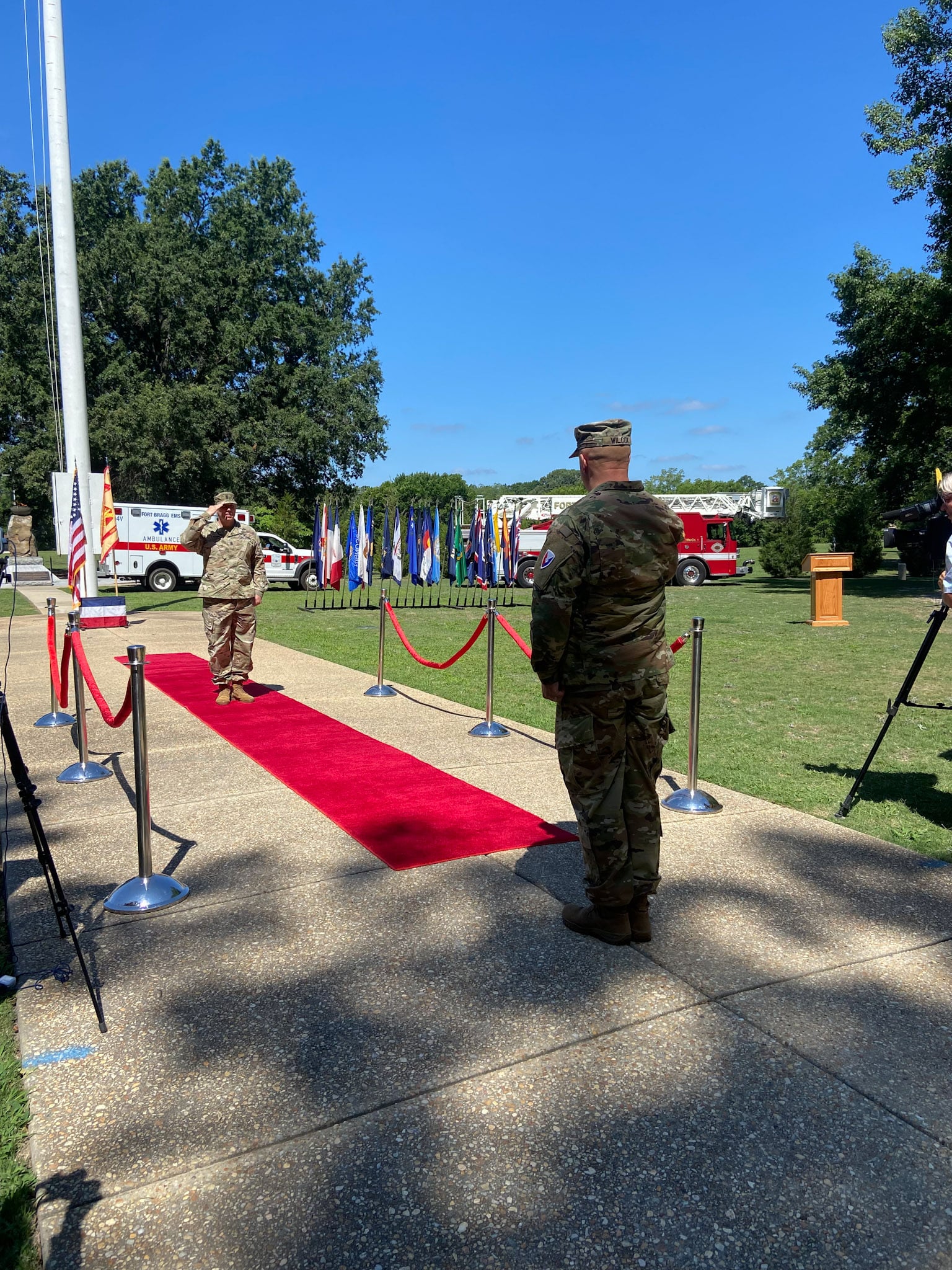 This morning, Fort Bragg welcomed back Colonel John Wilcox during a ceremony as he assumed garrison command of Fort Bragg from Colonel Scott Pence.
Previously, Wilcox served as the deputy chief of staff, G5 for the U.S. Army Special Operations Command, director of the Afghan local police special operations advisory cell, where he was a part of the NATO Special Operations Component Command-Afghanistan, and commander, 3rd Battalion, 1st Special Warfare Training Group.
Pence's next assignment in the United States Military will be with the Pentagon in Washington, D.C.
At the event, speakers included Major General Brian Mennes, Deputy Commanding General XVIII Airborne Corps, Ms. Brand Lee McCullough, Director Of IMCOM-Readiness Fort Bragg, North Carolina, Pence and Wilcox.
"I am so honored and excited to be here today taking command of this incredible group of soldiers and civilians on the Garrison team and extending our time here a little bit here at Fort Bragg," said Wilcox. "15 years ago, I signed in here at Fort Bragg and after many miles rucked and run through Fort Bragg and Camp Mackall, many hours and hours spent in a harness waiting for a jump, I can say that Fort Bragg is every bit of my Army experience as the soldiers who I have had the honor to serve."
Wilcox is a graduate of the Virginia Military Institute and earned his commission in the Military Police Corps in 1999. Wilcox obtained his master's degrees from the Naval Postgraduate School and the Army War College.
"Thank you for a wonderful experience. Work is more than just punching the clock for me," stated Pence. "If we built our relationship during this experience, it does not end now. We're life long partners whether we like it or not."