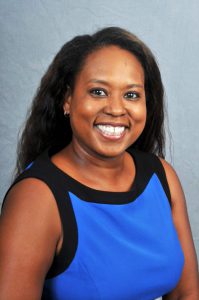 DR. NICOLE JAMES LUCAS has been named the new Associate Vice Chancellor for Institutional Effectiveness, Research, and Planning. Previously, Lucas served as the school's Interim Director for Institutional Effectiveness and the Southern Association of College and School Commission Liaison; before that position, she served five years as chair of the sociology department and for three years as chair of the Council of Chairs. Lucas still holds the position of SACSCOC Liaison and is leading FSU's 10-year SACSCOC reaffirmation.
Among other new responsibilities, Lucas will oversee the assessment of the university's strategic plan and will be at the forefront of university-wide planning.
Lucas attained her Ph.D. and an M.S. degree from Virginia Polytechnic Institute and State University and earned her bachelor's degree from Oberlin College.