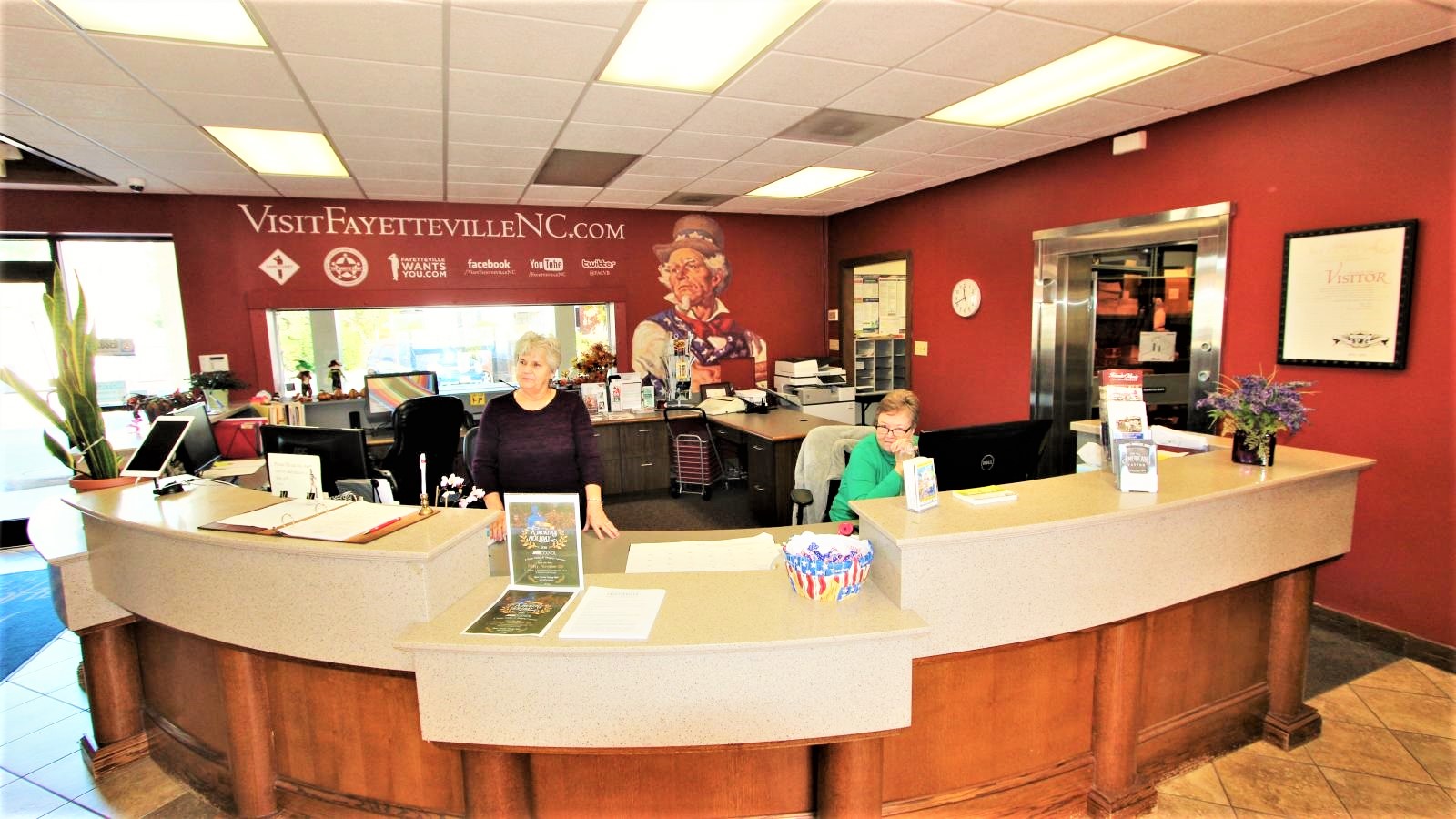 The business and civic leaders gathering Tuesday for the Greater Fayetteville Business Journal's inaugural Power Breakfast will be doing something that remains fairly novel — gathering in person.
After the pandemic made business anything but usual, companies in the post-COVID era are re-examining the meeting and travel policies they adopted last year. With most state regulations on large in-person gatherings now lifted, businesses are walking a tightrope on how to move forward.
Meanwhile, the conference and events industry — a sector that directly contributes $450 billion to the national economy — was ground zero for the pandemic's impact on businesses.
Melody Foote, communications director for the Fayetteville Area Convention & Visitors Bureau, said the organization lost 35 events as a direct result of COVID-19.
"Our sales team is working on securing 19 pieces of canceled business by rebooking, or continuing to work toward rebooking," she said.
Most of those regulations are gone, but that doesn't mean convention centers and meeting halls are filling up. As the sector began trying to recover, a November survey by Global DMC Partners of venue operators and event planners found that fear, uncertainty and employee travel restrictions were major hurdles for the industry.
The success of vaccinations has eased the fear, industry officials say. Employee travel restrictions also are expected to ease, but budget restrictions on travel may not. According to the Global DMC survey, nearly 40 percent of event planners said they would be operating with smaller budgets in 2021.
Another hurdle has emerged more recently — a lack of workers. The industry publication MeetingsNet reports that a survey of 13,000 former hospitality workers by the job-search firm JobList found that more than half would not go back into hospitality. A third say they would not consider going back even with pay increases or other incentives.
As president of the Fayetteville Chamber of Commerce, Shari Fiveash closely follows local business. She said less employee travel and smaller gatherings appear to remain the "new normal" for now. And among the companies that have resumed participating in in-person meetings, many continue to offer a virtual option, Fiveash said.
"It's still a mix of live and virtual at this point," she told the Greater Fayetteville Business Journal on Monday.
The Convention & Visitors Bureau's Foote agrees.
"We are seeing lots of events that we have attended go hybrid," she said Monday. "While groups meeting in Fayetteville have not been hybrid, we anticipate seeing more of this need in the future."
That hybrid model could be here to stay, even for large events. It's something that pandemic business winner Zoom is betting on. After generating $2.6 billion revenue in 2020 (a 317 percent increase year-on-year), the video-conferencing company said demand for its services will outlast COVID. In August It plans to launch Zoom Events, a platform that can handle multi-track corporate and association events.
Could such technology eventually make in-person business events obsolete? Marty Cayton hopes not. It's not that the founder of the Greater Fayetteville Business Journal (GFBJ) is anti-technology. The newbie newspaper publisher (the GFBJ launched earlier this year) is president and owner of TeamLogic IT of Wilmington and Fayetteville, a provider of managed IT services and computer support for businesses.
In addition to publishing a website and twice-monthly print newspaper, the GFBJ plans to host community events. Tuesday's Power Breakfast at Highland Country Club will give business, civic and government leaders a chance to meet in person to network and hear from the people behind two of Fayetteville's most successful businesses.
"The bottom line is we need each other; we need the ability to interact with each other in a personal way," Cayton said Monday.
"I'm very thankful for Microsoft teams and Zoom and Google Meeting and all of those great technologies that allowed people to still interact and conduct business during the pandemic. And there are certainly venues for that even ongoing," he said. "But there's no substitute for personal contact and face-to-face meetings again. Being safe, being cautious when appropriate, but you know, there's no substitute for that kind of interaction."
Meanwhile, Foote said the Convention & Visitors Bureau is seeing conditions improve.
"By late-spring, we started seeing (groups) re-book events that were canceled during COVID," she said.
And although the event business took a big hit, there has been a bright spot.
"Sports tournaments continued to happen in Cumberland County," Foote said, adding that such events are increasingly popular here and are contributing to the economy.