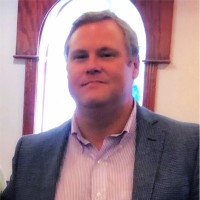 CHRISTIAN LOCKAMY was announced as the new person for the role recently by the Harnett County Board of Commissioners, and began in his new role on Jan. 3.
In the past, Lockamy has had experience in "recruitment and competitive expansions of companies, managing public-private partnerships, coordinating incentive packages, leading strategic planning efforts, authoring incentive policies, the pursuit and purchase of new industrial sites and buildings, and workforce development initiatives," a county press release said.
He also previously directed economic development efforts across the state in Greenville, located in Pitt County, Elizabeth City, located in Pasquotank County, and Henderson, located in Vance County.
Lockamy is a graduate of East Carolina University and a United States Navy Veteran.
"I am very excited to welcome Mr. Lockamy to our staff as Economic Development Director," stated Harnett County Board of Commissioners Chairman Lewis Weatherspoon. "Mr. Lockamy comes highly recommended to us. His credentials are outstanding, and I feel confident that he will be an invaluable asset to … Harnett County."
"I'm excited to be a part of the Harnett County family. We have amazing people, educational institutions, progressive leadership, and the right assets to win all day long in economic development," stated Lockamy. "I'm looking forward to working with the Board of Commissioners, Economic Development Council-Properties Corporation, Economic Development staff, and our existing companies and businesses."