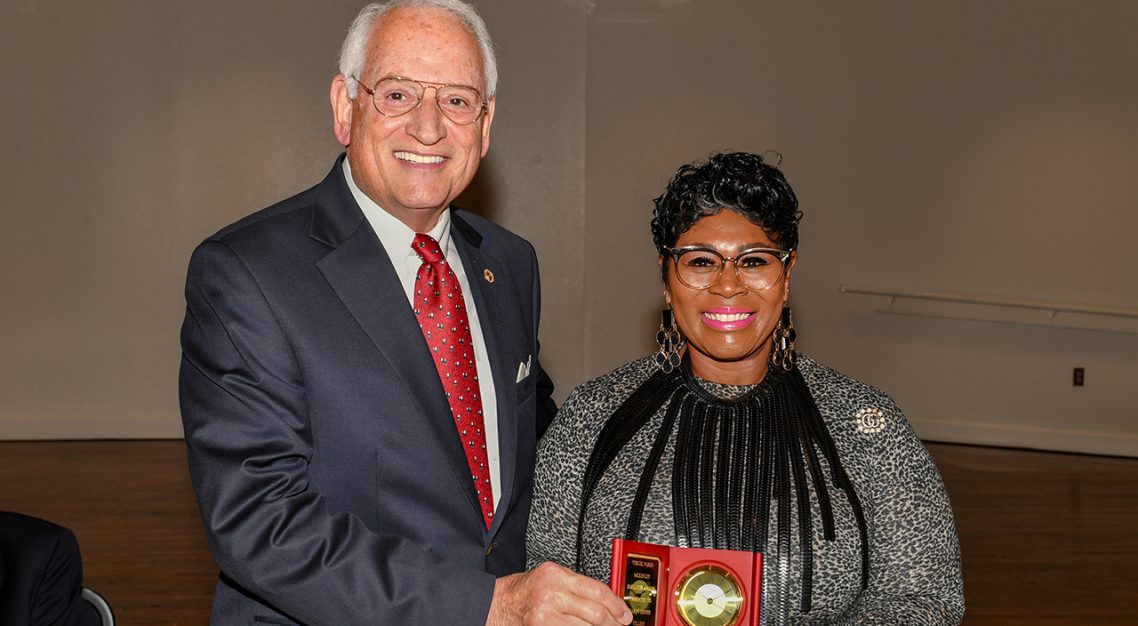 KAREN TILLERY, who works as the area enrollment coordinator for Troy University at Fayetteville's support center, was recently honored with the institution's Vergil Park's McKinley Award.
The McKinley Award is the highest honor that can be bestowed to a non-faculty staff member by Troy University.
Presented quarterly, recipients of the award are those that have "demonstrated outstanding attitude, innovation and work ethic." The award is named after Vergil Parks McKinley, a professor at the university who played a major role in the development of the athletic program.
Awardees receive an engraved clock and a stipend of $1000.
Tillery has been a member of the staff since 2011 and was nominated by the Director of the University's Southeast District Phillip D. Rausch.
"Karen truly cares about the Fayetteville community and her students at the Fayetteville location," Rausch said in his nomination of Tillery for the award. "On my trips to the location, the students all refer to her as their 'school Mom,' who makes sure they remain on track with enrolling and testing and that they stay on task. She was recently recognized by the Fayetteville Army recruiting company for supporting their soldiers. She proctors tests, goes out to the community talking about TROY, attends career fairs and visits military installations, all in an effort to serve students and build the TROY enrollment at the Fayetteville site. She embraces the Trojan Spirit and has a never-quit attitude. She is an example for all of Troy to follow."