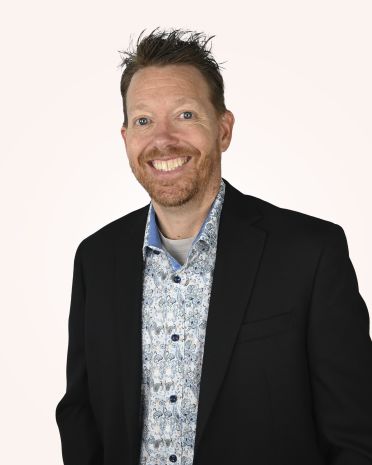 In October, the Fayetteville Woodpeckers welcomed a new general manager to their team, and he is currently preparing for the upcoming season.
Steve Pelle was born and raised in Northern California with a passion for sports. He started his college career at a local junior college before transferring to Peru State University in Nebraska to pursue a degree in sports management.
After graduating, Pelle returned to California and worked for a minor league baseball team, the Inland Empire 66ers, located in San Bernardino.
During his 11-year tenure with the Inland Empire 66ers, he moved up the ranks from director of marketing and corporate sales to assistant general manager.
In February of 2020, he left the Inland Empire 66ers and began working as a national sales director for K1 Speed, a Californian company that operates go-kart tracks. Shortly after, COVID-19 made its impact on industries nationwide.
"I had told my wife that, if I were to go back to working in sports or baseball, I wanted to be a general manager," Pelle explained. "I saw the position that the Astros had posted and applied for it. After a lengthy interview process I was lucky to be selected as the new general manager for the Woodpeckers," stated Pelle.
Pelle moved cross country from California to Fayetteville with his wife and four dogs in the span of a few weeks.
"It was interesting coming in at the end of the year," he said. "I have spent time getting to know the staff and trying to get to know how things were run around here."
With the new season starting in April, Pelle expressed his excitement for his first season with the Woodpeckers.
"This is the first real off season that has happened due to COVID. I am excited to get new sponsorships, to show off new promotions, and to get to know the community by bringing community groups to games," Pelle said.
"I feel so blessed to be a part of this community, and I can't wait to start putting on events here. I not only want the community to support us but I want the organization to help support and give back to the community as well."