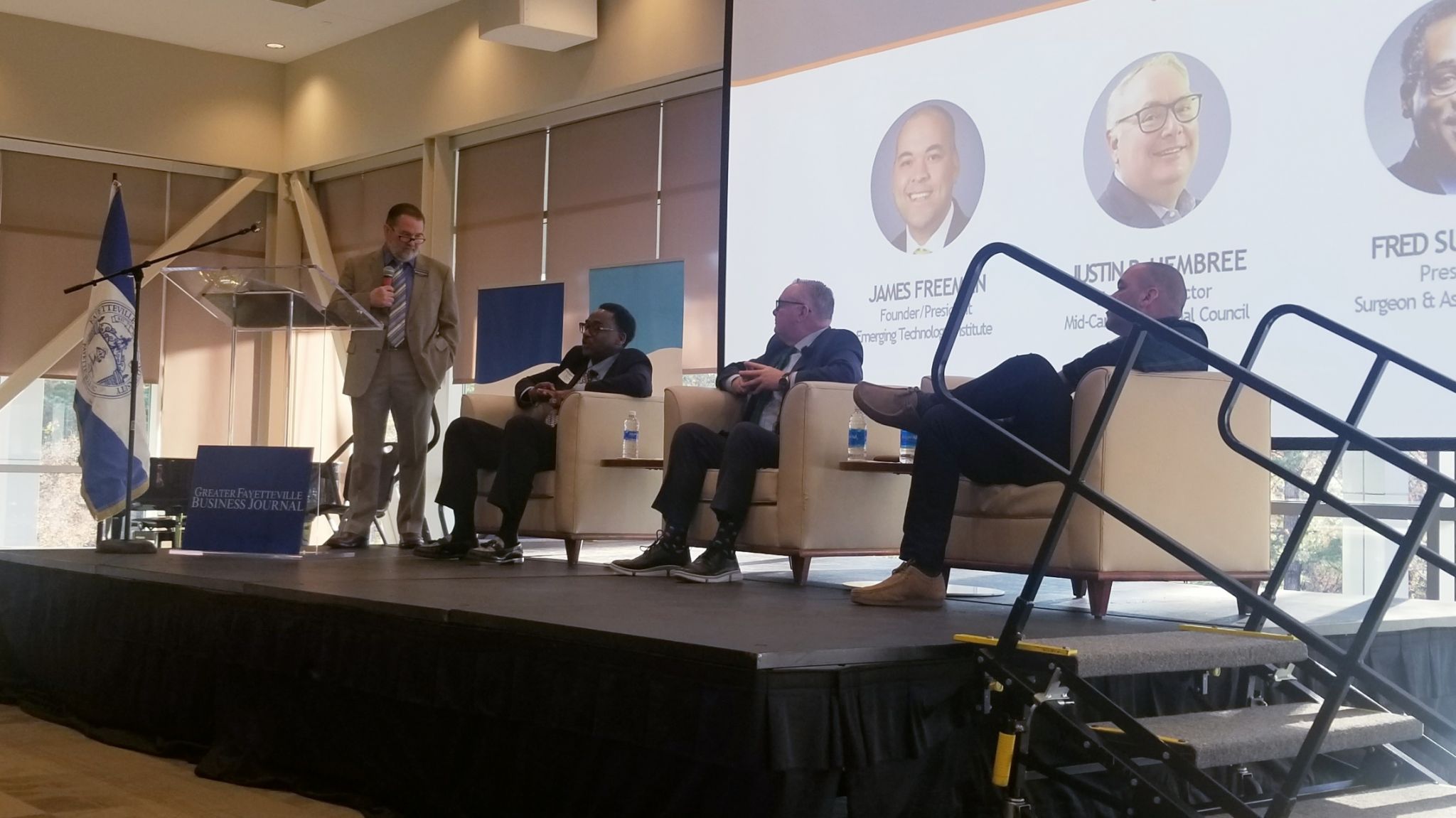 Thursday morning the Greater Fayetteville Business Journal hosted its last Power Breakfast of the year titled "Our Innovation Economy."
Panelists James Freeman, Justin B. Hembree and Fred Surgeon answered questions posed by GFBJ Publisher Marty Cayton as well as questions asked by attendees. Topics of discussion ranged from the growing trend of project based employment to the value of work-study programs and the popularization of the intrapreneur.
"I'm always impressed with having the power breakfast at Fayetteville State University, [it's a] beautiful facility, and a great team of people to work with. Our panelists this morning were relevant and very vulnerable and I heard from many that this might've been the best Power Breakfast yet," remarked Publisher Marty Cayton.
"There's a lot of folks out there that have great ideas, but sometimes we get in our own way. And I'm a believer, that if you can kind of put those fears [of] everybody's saying you can't do this, it's going to be challenging, [and] just go for it and do it and stay the course and invest in people… I think if you do that, [and you] network, the sky's the limit," shared panelist Fred Surgeon.
Approximately 290 community members showed up to enjoy a hot breakfast and learn from this conversation. As always, the GFBJ team is incredibly grateful for the support of our readers and we look forward to bringing people together at future Power Breakfasts in the new year.