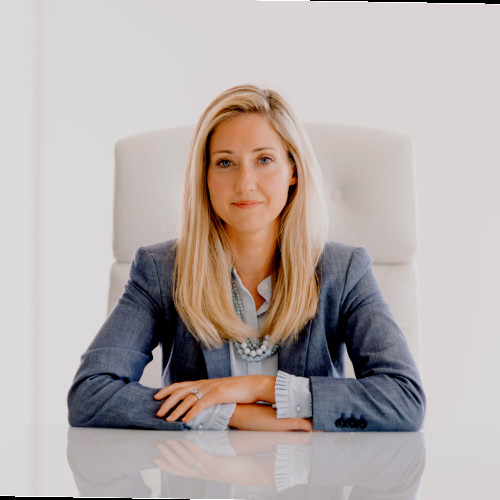 GFBJ: Systel Business Equipment is a multi-generational family business. Will you share how the business began and how it has transformed into what it is today?
SMITH: Our dad started the business in 1981 here in Fayetteville, and within the first few years, he expanded it out into other cities within North Carolina. Me and my two sisters joined about 15 years ago, and during that time, we grew into other states like Georgia and South Carolina.
Now, I would say our dad has taken a bigger step back and let us do the day-to-day activities and now serves as our chairman and advisor.
GFBJ: There have been a few expansions within the last few years. Please tell us more about that and if there are any plans in the future for more growth.
SMITH: Our business is different from others – we have authorizations with our manufacturer partners. So, we get to work within certain territories and are able to go where we're asked to. Currently, we do have some authorizations in Virginia and Tennessee that we're waiting to move on. We also just acquired two locations in South Carolina.
The goal is to keep expanding but really try to stay geographically close to homebase, which is here in Fayetteville.
GFBJ: Systel Business Equipment primarily works in the business equipment industry, but it has also transitioned to work in the IT services industry. Can you talk about the decision to make that move?
SMITH: Our partner Konica-Minolta purchased a company called All Covered, so it made sense for us to explore that as an additional product offering and to offer it as sort of a cross selling opportunity for current customers. (Editor's note: All Covered is a leading nationwide IT services company.)
We realize that copiers are now basically really big computers that connect to their own network, and they have to be as secure as the customer's network. So we really wanted to jump on this opportunity with our partner, but doing mainly through in-house. This portion of the business only takes up about 10 percent, but we know our customer locations need it, even though it's far from our core.
GFBJ: The business also has a multi-use space building, can you tell us about the history of the building? How does it pertain to the future of the business?
SMITH: We decided to do this because the Cool Spring Downtown District noted the growing needs of people wanting to work downtown, eat downtown, live downtown and play downtown. The building is able to bring all this here, except the live part. But it has brought a different experience for the tenants that want to come downtown.
It's an 11-story office building, and as we're redeveloping some of the floors, we will be partnering with The Friend's Table to bring a restaurant into one of the available spaces that will be opening mid-summer. This was important for us to also have some retail offices and even some conference workspace areas as well.
GFBJ: What are some community events and activities the company participates in?
SMITH: The company participates in many activities in the community. We recently were the presenting sponsor for Cape Fear Valley Health's Step Up 4 Health event. That was really important for us to support them because that was a new venture as they have been adjusting their events due to COVID-19.
We want to make sure that we are here long-term, so we do certain things like supporting the Vision Resource Center here in town; we are also involved with the Fayetteville Woodpeckers, The Arts Council of Fayetteville/Cumberland County, the Fayetteville Dogwood Festival and all the events that happen downtown.
GFBJ: Can you describe your relationship with the local business community and beyond?
SMITH: We try to stay active in local boards and serve on committees for their events. There are a lot of local businesses here that are also customers so we try to support them as well.
We also work with a lot of nonprofits for events and charities because participating in these types of things are important to us. We also sponsor events with the Cape Fear Botanical Gardens, we also have partnerships with Methodist University, Fayetteville State University, and Fayetteville Technical Community College and we not only provide them with equipment but we also play a role in their foundations.
We helped with a new arts and science building with Methodist and the STEM lab at Fayetteville Academy, so trying to use our technology in some sort in the educator sector is also important.
GFBJ: What's some advice that you would give to someone just starting out in the business?
SMITH: I would say to anyone entering the workforce that, when working with a company for 15 years like me and my sisters have ... be patient and to let your career guide you and [don't] feel like you have to change or change around too much. But also be sure that the culture works for you and the business.
I have seen some employees come in and take off with success but then change it up and not work out as well. I think in this day and age, people can work smarter not harder and always be present for employers.
GFBJ: Is there anything else you would like to share with the Greater Fayetteville Business Journal's audience?
SMITH: I want to thank those that have supported us, a local business, and I know that sometimes it can be cheaper and easier to work with a larger manufacturer that outsources a lot of their jobs; but it's important to support Fayetteville and our community. And in turn, we give back and support the community as well.
I don't think that we really get much of an opportunity to thank the community much for that, and I don't think they understand the impact of what it means for growth here in Fayetteville.
Age: 39
Family: Two sisters – one is her twin. Married with two daughters, six and eight years old.
Background: Smith graduated from North Carolina State University and got her real estate license, helped find Systel a location in Georgia, and eventually came and worked here in the area full time.
Hobbies: Real estate development and design, renovating the family mountain house, hiking with her family, and spending time with her kids.