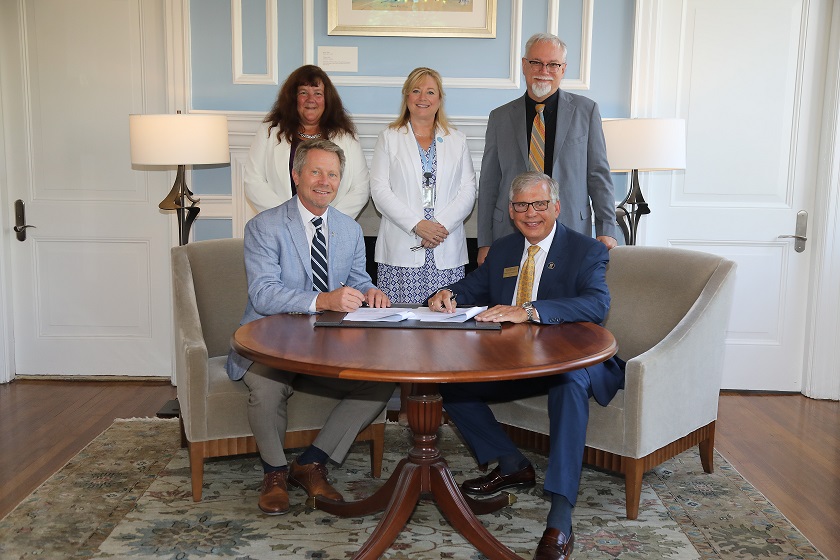 UNCP and UNC-Chapel Hill have established an Early Assurance Program partnership with UNC Eshelman School of Pharmacy, providing a smooth transition for pre-pharmacy students.
"Expanding academic opportunities through collaboration is a major focus for UNCP. We want
our students to understand no matter their goal in life, they can get there from UNCP," said
Chancellor Robin Gary Cummings in a press release.
The program offers early assurance of admission into the UNC Eshelman Doctor of Pharmacy
Program after the sophomore year of undergraduate study at UNCP, and begins upon
completion of the Bachelor of Science.
"One of the greatest strengths we have as a UNC System is the collaboration between our
schools, and it's a privilege to work together in our common mission of service," said UNC-
Chapel Hill Chancellor Kevin M. Guskiewicz in a press release. "This partnership with UNC Pembroke is an important step to increase access to the students of our state and enhance our ability to prepare the next generation of leaders in our Eshelman School of Pharmacy."
The Eshelman partnership is the latest of a long list of academic pathways UNCP has in place
with high-profile programs in the UNC System and across the country. These pathway programs ensure students receive a high-quality, affordable education on an NC Promise campus which offers tuition at $500 per semester for in-state students and $2,500 per semester for out-of-state students.
"Not only does this collaboration create a new and exciting educational pathway for UNCP
students in a highly competitive field, but it will likely lead to a healthier southeastern North
Carolina," Cummings added. "This partnership is yet another example of our state's universities
leveraging their power to meet the needs of our regions."
Dr. Joanna Hersey, associate dean of Student Success and Curriculum at UNCP, said the
program offers peer-to-peer mentoring, facilitates networking and allows for collaboration
across the two campuses.
"The establishment of this pathway is such a wonderful opportunity for UNCP students to rise in their chosen pharmacy profession," Hersey shared in a press release. "Students will gain the necessary credentials while staying close to home earning their Bachelor of Science degree from UNCP and bring their expertise to the region upon graduation from UNC Eshelman School of Pharmacy."
The first cohort of UNCP early assurance scholars will begin their journey in fall 2023. Up to five students will be admitted each year.