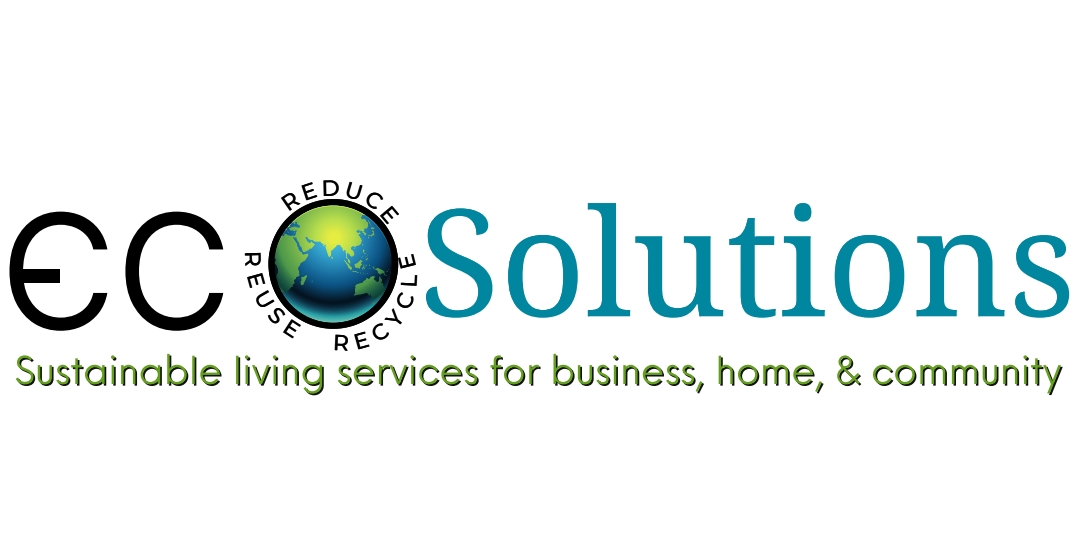 Eco Solutions NC, a company providing environmental sustainability services in Cumberland County, is aiming to address the crises of today, while helping small businesses prepare for the future.
The company, created and operated by Anne Schrader, provides practical and eco-friendly assessments and solutions to environmental challenges at the home and place of business. In providing these services, Schrader said the company keeps resource efficiency, waste reduction, and affordability at its core.
"'We are living in an unprecedented time when our human and environmental calls for sustainable action are loud and clear," Schrader said. "You only have to step outside to feel record-breaking temperature changes; read the headlines reporting historical droughts and threats to water resources; and turn on the nightly news to witness devastating forest fires, unprecedented flooding, and the loss and displacement of millions of lives and eco systems."
According to data released by the National Oceanic and Atmospheric Administration (NOAA), July 2021 was the hottest month ever recorded and reflects a global warming and ecological pattern that is accelerating widespread climate extremes, as well as cumulative human and environmental crises.
Climate change experts and environmental regulators have also sounded the alarm on incoming climate catastrophe.
The Intergovernmental Panel on Climate Change (IPCC) warns of the urgent need for strong, rapid, and sustained reductions in greenhouse gas emissions to the internationally agreed threshold of 1.5 degrees Celsius above pre-industrial levels, cutting emissions in half by 2030, and reaching net zero emissions by 2050. These changes would go a long way in providing a healthy and sustainable environment for future generations, regulators said.
Helping with community health and environmental wellbeing, as well as the growing concern for these accelerating environmental challenges, was a driving force that pushed Schrader to start Eco Solutions.
"My mission for Eco Solutions feels deeply important and is to help champion greater environmental stewardship through community awareness and outreach initiatives." Schrader said. "By conducting sustainability assessments in homes and businesses, we can help the greater Fayetteville area become more environmentally friendly and resilient."
Helping to provide solutions for life's challenges has been an ongoing theme in Schrader's personal and professional life.
Raised in a military family, she was born in Germany, later raised in North Carolina, California, and Michigan, where she graduated with a bachelor's degree in occupational therapy from Western Michigan University. Having overcome the loss of both parents at an early age, Schrader said she wanted to work as an occupational therapist to also help her patients and their families overcome adversity through healthy and empowering care, education, and — above all — solutions.
Her mission to help others rehabilitate later extended to abandoned homes and crime-ridden neighborhoods she drove through on her way to work at the hospital.
"I was working as an occupational therapist during the day and cleaning up run-down investment properties at night," Schrader said.
Eventually, her work turned into a full-time community revitalization business that included collaborative relationships with neighborhood associations, law enforcement, city officials, and business owners, and lasted more than 20 years.
Like many others, after enduring first-hand the destructive impacts from hurricanes, fires, and the COVID-19 pandemic on family and personal businesses, Schrader decided to start a new chapter in her life and a new business in the community.
"With more businesses today becoming increasingly aware of their impacts on human and environmental wellbeing, they're now answering the urgent calls for more sustainable policies that meet the economic needs of their organizations without compromising the regenerative needs of nature or the generational needs of the future," Schrader said.
According to Schrader, one of the environmental woes of modern society is solid waste.
"One hundred and one tons of municipal solid waste is produced by businesses every year in the United States, according to the Environmental Protection Agency (EPA)," Schrader said. "And much of this consists of briefly-used and recyclable items like paper, paperboard, and single-use plastics. Not only is this inefficient — and a waste of money — but also a waste of precious natural resources that is also contributing to vulnerable supply-chain challenges."
Despite the alarming statistics, Schrader said at least 70 percent of consumers in the U.S. and Canada are seeing the need for change.
"(They) think it's important that brands are environmentally friendly," she added. At least 66 percent of consumers say they are willing to pay more for sustainable brands."
Eco Solutions' sustainability services and assessments focus on helping the greater Fayetteville community improve their environmental awareness, waste reduction and recycling, energy management, water efficiency, green purchasing, clean transportation, and resilient grounds keeping.
According to Schrader, Eco Solutions' goal is to provide small businesses with practical, helpful, and affordable services and assessments that evaluate green best practices in approximately 3.5 hours, depending on the size of the business and the length of the discussions.
Schrader said her consultations have an understanding of the confusion or time that often surrounds how businesses can become more environmentally friendly.
"I personally meet with business owners, managers, and their green team and conduct a collaborative walkthrough assessment of their company, using a check-list and report format complete with supported facts, helpful resources, and practical solutions," she said. "Eco Solutions' assessments provide businesses with a framework for sustainable business policies and objectives and helps them get started going green today."
Her process was designed to be straightforward, she said, as well as inspire greater environmental awareness and encourage resource efficiency that leads to sustainable action.
"Environmentally-friendly business practices can yield enormous rewards and benefits, both for Cumberland County businesses and the environment," Schrader explained. "These not only include cost savings, brand enhancement, and greater efficiency, but also stakeholder affinity, environmental protection, and business resiliency."
Schrader's vision for the greater Fayetteville area includes helping cultivate community relationships that are supportive, inclusive, and collaborative as well as "to harmonize our Can-Do Carolina mind set with sustainability's triple bottom line call to action," she noted.
"I think when we, in the greater Fayetteville business community, consider our impacts on people, planet, as well as profit at every board of directors, city council, or Monday-morning-staff meeting," Schrader said. "We will be on our way to not only better addressing our environmental crises but also the prevention of their causes as well as the mitigation of their effects."