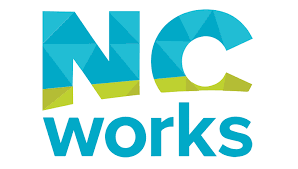 NCWorks is hosting a virtual career fair for Moore County on Thursday, Jan. 26 from 9 a.m. to 1 p.m.
This online chat is the second event of its kind to be hosted in the area. It serves to connect organizations with NC Works' community of professionals. The online format provides an easy, effective way to reach target audiences and answer their questions. This is an opportunity to chat with potential hires from the comfort of your home or office.
"I am really pleased to see our local NCWorks Career Center beginning to host these virtual job fairs…I'm really happy to see them trying some different strategies," shared Executive Director of Moore County Partners in Progress Natalie Hawkins.
After registering to participate, each exhibitor will be given access to create and customize their own booth, complete with their logo, images, videos and other information to make their organization stand out.
During the live chat, representatives from each organization will connect 1-on-1 with attendees to meet them, answer their questions and determine how to move forward.
Employers registered for the event include FirstHealth, Pinehurst Surgical, Pinehurst Medical, G7T, Pinehurst Resort, Subway and others. Right now they have about 18 employers registered and there is still space for more.
NCWorks' Tim Ingram shared additional details about how the meetings between the job seekers and the employers will be laid out. "These are actual job interviews. Each employer has a profile setup, they have a booth with their logo…it's just like a fair where you go in and you see the booths, the job seekers will see each of the employer booths, and they can select which booth they'd like to go into, and once they're in there, the employer will be able to chat with them. They have a 15 minute time frame to sit and chat with them but the job seeker will already have uploaded their profile [with] their resume [and] a picture if they choose. So their general and background information will be there for them to see and they can go ahead and just conduct a general interview with that person to see if they would like to hire them."
Registration is open for employers and job seekers at https://app.brazenconnect.com/a/RP-WDB/e/PDnjK/exhibitors