Whether it's new constructions, renovations and buildings being added to a downtown skyline, there is something to look forward to coming soon
to the county seats in your community.
Elizabethtown, Bladen County
Founded: 1773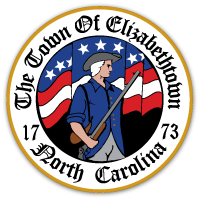 The town of Elizabethtown is in the middle of a boom in development in the downtown area. In December of 2022, it was announced that two grants had been awarded for the development of a new 11,000 square foot community center and to improve the streetscapes on Martin Luther King Drive. The facility is expected to include a new playground, indoor event space, multipurpose full-size playing surface with bleachers, locker rooms, commercial kitchen, meeting offices and substantial parking. The grant totaling $2,575,000 was awarded to the town in conjunction with engineering consultant Paul Mattox, Libby Smith and E.L. Robinson Engineering. Elizabethtown Planning Director Rusty Worley will serve as project lead for the community center with site prep and the design, bid, build, and construction is planned to begin in February 2023. Town staff say the community center will be built on the current location of the Martin Luther King Park.
Before that the town was already working on utilizing a Community Development Block Grant for neighborhood revitalization in the form of improved sidewalks and the addition of decorative lighting.
Also in December of 2022, the town was given another opportunity for development after being awarded a portion of $6.8 million in T-Mobile Hometown Grants to improve their Cape Fear Farmers Market Space. According to a press release, improvements will include "A covered stage for events, information center and local murals to support small businesses and promote family gathering."
Starting off the new year strong, in early January of 2023, Elizabethtown joined a state initiative focusing on increasing tourism in rural communities. Bladen county was one of four southeastern North Carolina counties to benefit from a partnership with the UPLIFT program.
According to Elizabethtown - White Lake Area Chamber of Commerce Executive Director Terri Dennison, the town, branded as "Mother nature's playground," hopes the program "Will help us strengthen the tourism product, develop our strategies and focus on the impact of tourism on our economy and quality of life." According to Dennison, the town has seen an increase in visitors to the area, and over the next year UPLIFT will work with the town to develop multi night itineraries to help keep visitors longer, enhance tourism experiences offered in the area, strengthen the tourism economy and tell the stories of the region.
With just over 3,500 residents, the town will be celebrating its 250th anniversary in 2023 with a Founders Day Parade and Revolutionary war scheduled for March 4.
Fayetteville, Cumberland County
Founded: 1739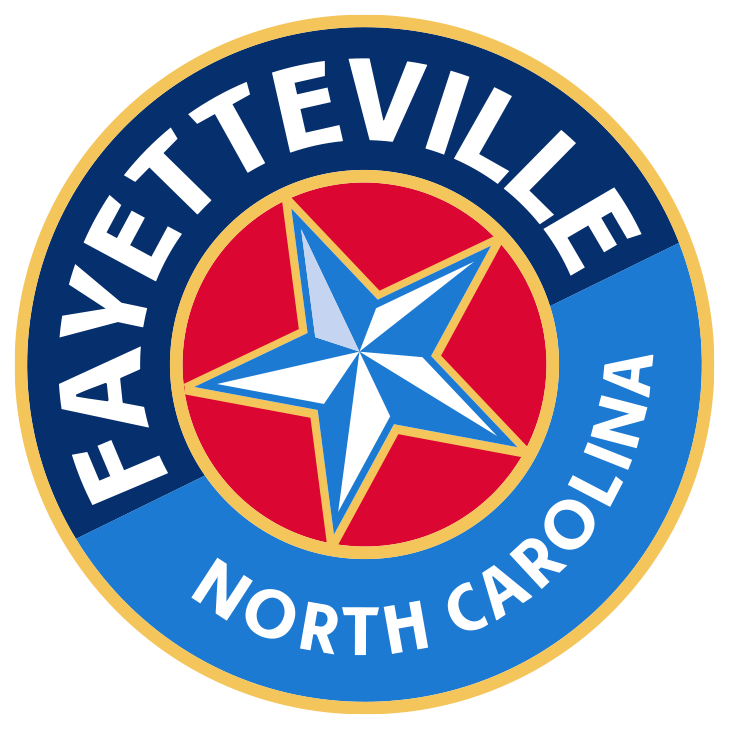 The year 2022 was a major year in economic projects across the City of Fayetteville. From the near completion of the nearly 1.3 million- square-foot Amazon fulfillment facility in Fayetteville's Military Business Park off of Bragg Blvd, to the establishment of a social district opening up a new era of hospitality in Downtown Fayetteville, the changes to the area are expected to continue thanks to ongoing growth on Fort Bragg, their 7,000 service members, and their families, leaving the armed forces and joining local work forces and the work of the economic driver partnerships located throughout Fayetteville.
Fayetteville Cumberland County Economic Development Corporation Executive Vice President Robert Patton spoke with the Greater Fayetteville Business Journal about the state of development in 2022. Patton said that a majority of the growth wasn't just connected to large projects but primarily to the smaller achievements like bringing The Geneva Foundation to its CORE Innovation Center and businesses such as the PLATEAU GRP to the area.
"The second Amazon 1.3 million facility fulfillment center, that was our largest project last year, but we had a lot of smaller [projects]. We had a really good balance last year, in my opinion of some of the smaller ones like you know, the Fort Bragg Research Institute, ChenMed was a little bit smaller but, whew, big impact," said Patton. "When we brought in Fortuna last year, they've really taken off now to the point that they had an office in our space but grew so big and so fast that they now have offices and another facility," shared Patton. "Of course, Plan C crypto came in last year hard, they're doing well, they are growing right now. So, we've had some really good wins. So, when you compare Amazon to those companies, they're smaller, but the impact is equally if not more important on that small scale, because we'd like to see those companies grow.
Patton said that successfully laying the groundwork for new business last year will help bring in bigger projects moving forward. "We had some really good wins across the board. I think as we crossed from 2022 into 2023, a lot of that, what I'll call blocking and tackling, a lot of the basics we did, we are looking at the potential for a very strong 2023," said Patton. "We've already had several significant project visits this year already. This month has been extremely busy for Project visits, and we are being looked at for some very cutting edge, high tech, high paying projects that would really be meaningful to this community."
Downtown Fayetteville can also expect to see changes as efforts that began late last year go into full effect in 2023. In November of 2022, following final approval from the Fayetteville City Council, a temporary Downtown Social District officially launched on Dec. 1 encompassing 26 addresses throughout downtown Fayetteville that will allow open carry. The social district will remain on a temporary/ trial basis for the next year where council members will revisit the social district and examine the results of the past year before voting to make it a permanent fixture for the area.
Expanded real estate is also in the works with a 9,000 square foot multiuse commercial building currently under construction on Donaldson Street. A 150,000 gross square foot apartment building that will include 212 apartments is also expected to continue progress this year, and 12 new condos are also under construction at 111 Maxwell St. in the Kress building. These expansions to downtown have been in the works for the past few years and are expected to be the fruit of more than $210,000,000 in private investments.
Clinton, Sampson County
Founded: 1784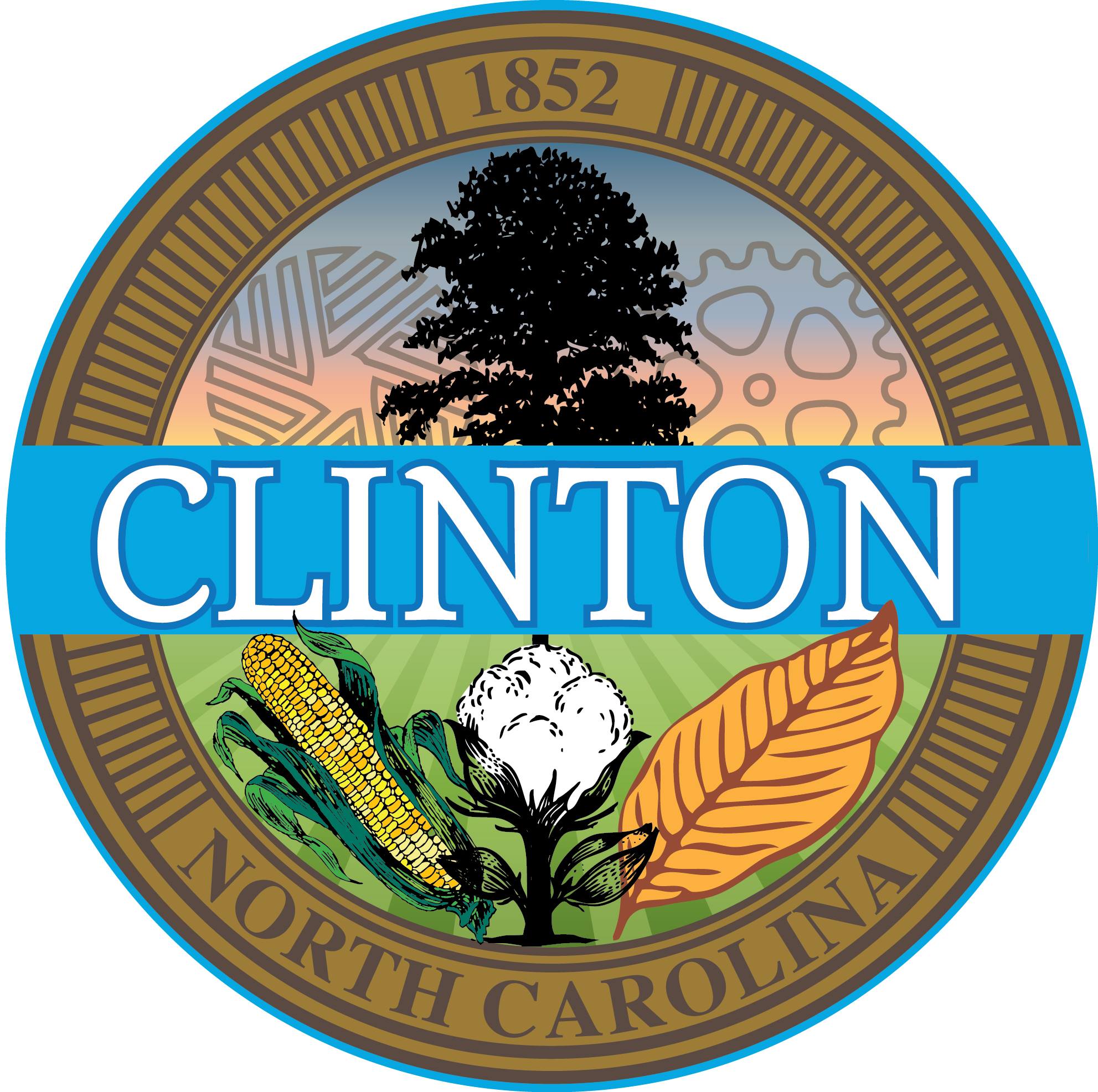 The City of Clinton is currently in the process of several major revitalization efforts in their historic downtown area. Designated as a Main Street Community in 1982, Clinton was one of the first 10 Main Street communities in the state of North Carolina. Today, the city is working on new projects through the Clinton Main Street Program. Two buildings within the Downtown district are undergoing extensive rehabilitation projects. One building located at 308 College St. is currently being renovated and will be the new home of local shop Matthew's Gifts which is moving from a strip shopping center on Hwy 701 to Downtown. The second rehabilitation project on the horizon is the Henry Vann building located at 100 Fayetteville Street. The two story, 22,000 square-foot brick structure located at 104 Fayetteville St. is one of the largest buildings in Downtown Clinton.
According to City of Clinton Planning Director/Main Street Director Mary Rose, the building was built around 1911 for Henry Vann and occupied by Vann Motor Company a former automobile dealership, and current plans are being considered for a mixed-use development with a taproom on the first floor and approximately five residential units on the second floor.
"With the out migration of businesses to strip malls in the 70s and 80s, we are pleased to attract this business to Downtown and consider it confirmation of the efforts of our Clinton Main Street Program and the work being accomplished to create Downtown Clinton as a vibrant destination within our community," shared Rose.
Rose said the Clinton Main Street Program and City Planning staff are also working with engineers to design a Phase IV Downtown Revitalization Infrastructure project. The project has been in the works since the early 2000s with the first phase being completed in 2002. Over the next decade, phases two and three were also completed, receiving statewide recognition with the 2004 NC Main Street Award for Best Public Improvement Project for Phase I. Phase IV is projected to begin construction in FY 24-25 and will be an extension of the Phase I project which originally focused on the courthouse square in Downtown Clinton. The final phase IV will include Lisbon and Wall Street infrastructure improvements.
Aesthetic improvements to the downtown area are also being made, such as the completion of a wall mural project by the Clinton Main Street Program Design Committee. The mural, by Kinston artist, and PBS North Carolina Weekend producer, Seraphim Smith is identified as the largest dogwood mural in the state at 94' in length. According to Rose, this mural project falls under design and involves creating a vibrant Downtown which aids in attracting investment.
"In 2022, the Clinton Main Program Promotion Committee installed the first phase of our first Downtown speaker system as another tool to create a vibrant Downtown. The first phase included the 100 block of Main Street on the courthouse square and included the installation of 20 speakers which play a variety of music along the sidewalks for pedestrians to enjoy," said Rose. "The Promotion Committee is now working on plans for three additional phases of this speaker system which will eventually encircle the courthouse square."
Carthage, Moore County
Founded: 1796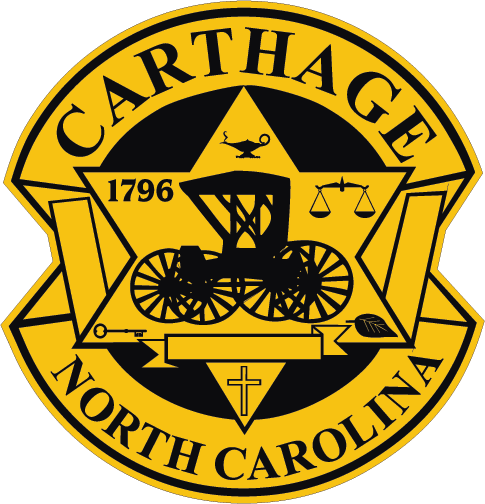 Eleven small businesses in the Town of Carthage have received a major economic stimulus after being awarded a portion of $24,500 in Carthage Downtown Revitalization Grants from the Duke Energy Foundation. The Carthage Century committee, a nonprofit group of local business people dedicated to the local level of economic development, awarded the grants with individual grants ranging from $1,300 to $2,345. Recipients are able to utilize the grants to cover the cost of modifying or renovating the inside of their stores, acquiring new technology; installing awnings and blinds; painting storefront exteriors; and installing new signage and lighting.
According to Tommy Phillips of the Carthage Century Committee, the Committee has been partnering with the Moore County Partners in Progress to help make their economic development goals a reality.
"We organized with the Department of Commerce and the Town of Carthage organized a committee during 2021 during the pandemic. We talked about what the future of Carthage might look like, and what things might need to be done, and we're beginning to try to implement some of that. Some of it will probably be the things that the town will do, we have been trying to organize a business association and we hope to have that up and running within the next quarter," shared Phillips.
According to Phillips, the grants are going towards much needed renovations for business owners downtown. "They had already received a letter from the selection committee that they would be funded and had been selected. And this lady said 'I promise you I'm not going to cry, I did when I got the letter.' So there were a lot of people that expressed real joy in receiving the grant. I also had one business that said, after putting together their proposal for the grant, they decided that it was something they should do and they have already put in motion purchasing they needed to do their project," said Phillips. "So they were beginning to move along and that's kind of the thing we hoped would happen, that people would get the applications and would think 'What can I do for 2023 that will enhance our business and our ability to serve the customers that we have?'"
Some of the grants will be going into the revitalization of an anchor for businesses in the downtown area: the Tyson Sinclair building. Previously owned by someone who lived out of town, the building had fallen into a state of disrepair. Now, businesses are moving in and helping to bring the building back to life.
A major construction project is also underway in downtown Carthage as streets have already begun closing for the new addition to the county Courthouse.
"This is a big deal, four stories, 120,000 square feet. It's a $53.1 million courthouse. said Executive Director of Partners in Progress Natalie Hawkins. "This is going to be an addition to the existing courthouse, so it's going to expand the facility so it's not replacing it's an expansion." Downtown patrons will also be able to experience the first microbrewery in Downtown Carthage with the addition of Southern Pines Brewing Co. coming to the Tyson Jones Buggy Building thanks to an appropriation of funds from the state totaling $600,000 to help with renovations.
Raeford, Hoke County
Founded: 1901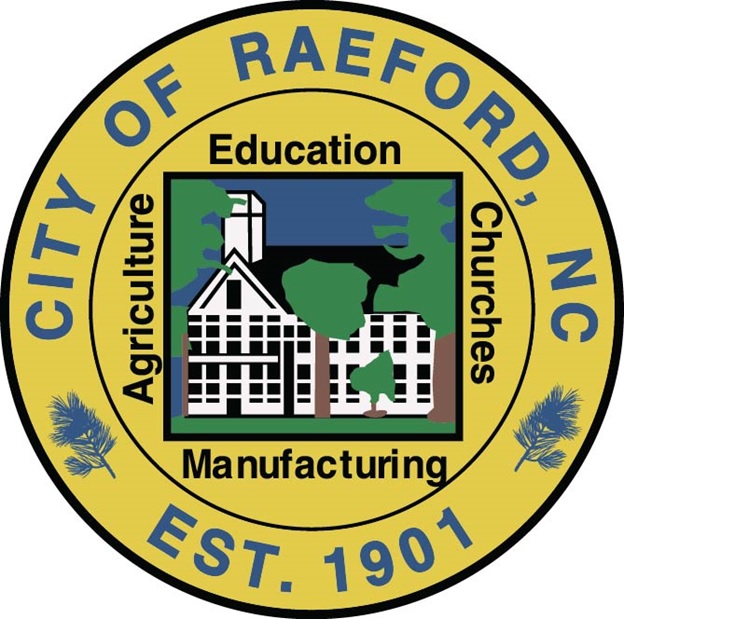 The City of Raeford can expect a new building in the near future. Construction is set to start on a new county courthouse in 2023. According to Raeford/Hoke Economic Development Director William Wright, after some debate, Main Street in Downtown Raeford was the chosen site by county commissioners for the estimated $30 million building. Wright said that foot traffic generated by the government building will help downtown businesses to flourish.
Two new housing developments have also started construction on the outskirts of the city and in an existing subdivision to help the city meet housing demands.
A new association, The Downtown Raeford Business Association, also known as: DRBA is also working to help encourage people to come to the downtown area.
By organizing and hosting events, the DRBA has been able to attract new businesses to the area. Wright said that the efforts of the group has paid off and within the past year a bakery, new restaurant, and coffee shop, among other small businesses that now call Raeford home.
"I say that it has primarily been the efforts of that group. Just actively recruiting people and most of these, most of these were small businesses, like the restaurant had a big island another restaurant that was out in the county out between right for bed and it was just a matter of convincing them that the downtown was here, and they would do just as good a business downtown," shared Wright. "We've really seen our Main Street blooming this year. They're not huge businesses, they're employing tons of people, but they're keeping our buildings open. They're keeping our buildings looking nice. We get lots of comments from people walking down Main Street and saying 'God, it looks great, everything's open, we can shop downtown!' and it's been a really good year for downtown Raeford."
Lumberton, Robeson County
Founded: 1787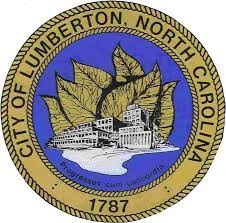 A number of large industrial projects are making their way to the Lumberton area as Robeson County continues to expand its offering in manufacturing, distribution and warehousing jobs that currently employ 17.6 percent of the county's workforce.
According to the Executive Director of Robeson County Economic Development Channing Jones, a new $15 million industrial park is coming soon to the county thanks to a partnership between the City of Lumberton and Robeson County. Leaders are wrapping up the finalities for future anchor tenant Zurn Elkay Water Solutions will have their southeastern distribution center there near Lumberton.
"It's about a $42 and a half million investment, and the creation of approximately 90 jobs at that location, very proud of that. We've had investments in Rempac foam of about $3.9 million with an additional 40 new jobs," said Channing.
But that is just the tip of the iceberg regarding upcoming developments in the area. Other incoming businesses that have been finalized within the last 16 months include:
APS Air Production Services, with a $3 million investment into the Lumberton area and created about 14 new jobs.
CREWBOSS and industry specializing in making fire retardant materials moved into Lumberton last year with about a $4 million investment creating 55 jobs.
Asbury Graphite of North Carolina Inc., leading producer of graphite for metallurgy batteries, fuel sales, refractories, general lubricants, rubber compounds and various other polymer systems committed to a $17 million expansion creating 41 new jobs.
Barnhill Construction Company is completing their construction on a $14 million asphalt facility in Lumberton which will lead to 55 new jobs.
"The most recent announcement was BioPhil Natural Fibers. They're going to process hemp for industrial hemp so they are using fibers from the hemp plant that goes into automotive and building materials and then create 41 new jobs and it's about a $11 million investment," shared Channing.
Channing said that attributes leading to Robeson County being such an attractive area for businesses are its geographic location which allows for easy distribution by road and by port, and a trade heavy workforce with about one out of every six people working in manufacturing, distribution or warehouse jobs throughout the county.
"That's a large percentage of our workforce, and so we want to make sure that it's healthy, that it's growing and that we're providing the right training and opportunities for the next generation of workforce to take advantage of those employment opportunities," said Channing.
Lillington, Harnett County
Founded: 1855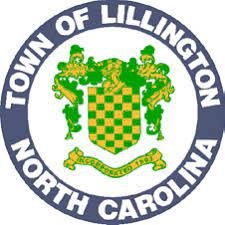 The Town of Lillington is in the final stages of development for their "Downtown Lillington Master Plan, with one of the most important stages, community feedback, being completed in the beginning of January 2023 with the Downtown Redevelopment Community Meeting.
The town has been working on their downtown redevelopment plan since March of 2019, adopting the final version of the plan on March 10, 2020.
The meeting was held on Jan. 5 and provided a two hour long forum for residents to give their feedback and ask questions about any aspect of the current plan. With the goal of creating a more pedestrian friendly downtown, the plan included policies to improve the appearance and safety of streets downtown, outlines for intersections on some of the busiest roadways, safe and accessible sidewalks meant to encourage outdoor dining, seating and displays.
According to Lillington's Administrative Services Director Alicia Gregory the meeting was a success, with residents and business owners showing enthusiasm about the changes to come.
"The citizens are ready to get their Downtown back. There was abundant support for the 10th Street by-pass and the pedestrian improvements to Downtown Lillington. The citizens desire to be able to safely maneuver downtown," said Gregory. "There has been a great deal of interest in Downtown since the Town has taken the initiative to revitalize downtown. Properties surrounding the identified revitalization area have been purchased by investors and developers."
Changes in the downtown aesthetic are also included, with policies for art and lighting, landscaping and better looking streetscapes.
The future of Downtown Lillington is also stated with plans to protect and enhance the character of the buildings, promote the downtown area to potential businesses, and revitalize underused passages such as alleys and courtyards.
"The revitalization efforts have been an on-going effort and the Town has received feedback from the constituents along the way. This was the final Community Meeting before they will see construction start," said Gregory.