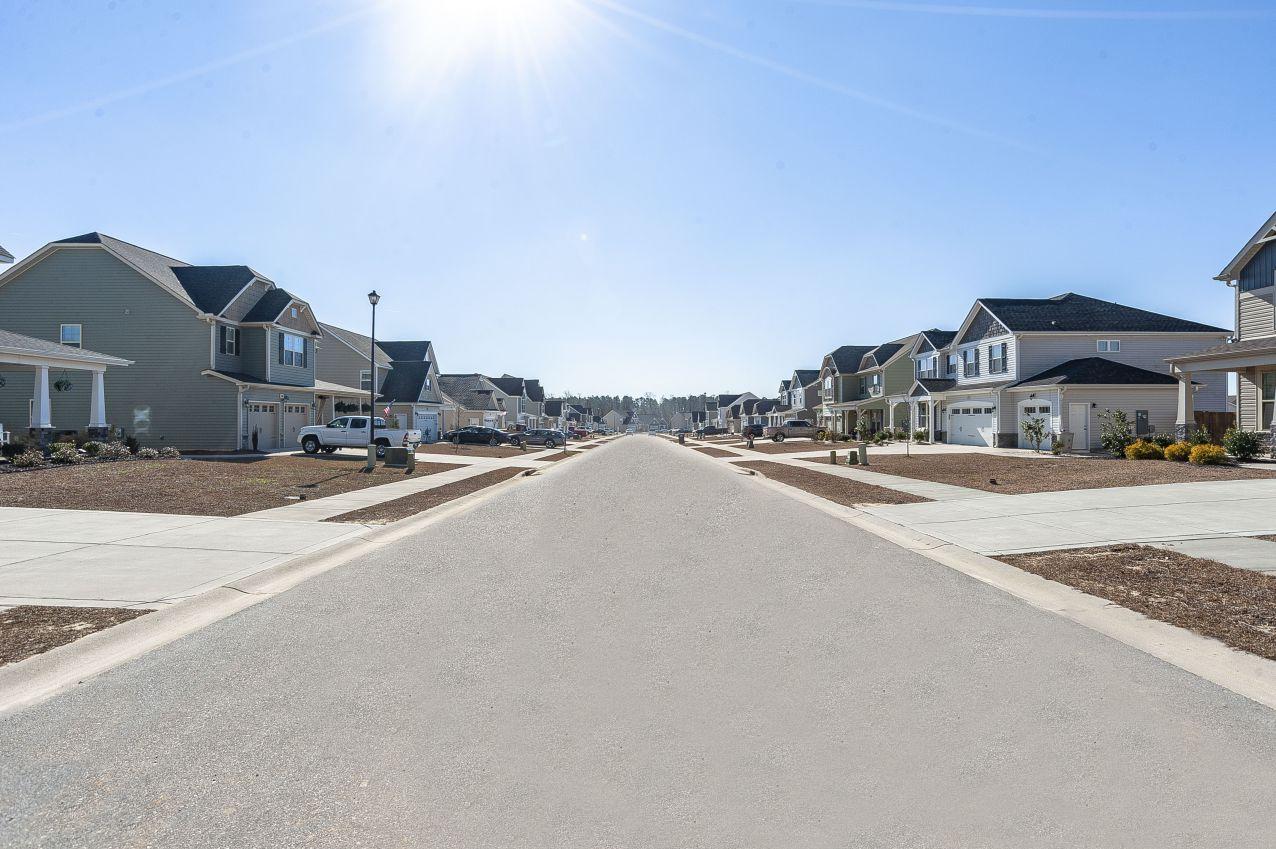 A year and a half into the unpredictable COVID-19, one thing has remained surprisingly consistent — the ongoing red-hot housing market. To gain some insight on the current environment for the building and selling of homes, the Greater Fayetteville Business Journal (GFBJ) sat down with longtime builder and developer Ralph Huff. Huff and his wife, Linda, grew Fayetteville-based H&H Homes into one of the largest private home-building firms in the state before selling the company last year to Florida-based Dream Finders Homes. Huff remains involved with the company and also is co-owner of a large, private real estate firm.

Q&A with Ralph Huff, builder and developer

GFBJ: At the recent GFBJ Power Breakfast, you said the nation has a shortage of 5 million homes. Could you talk a little bit about that and how that is impacting the current market?

HUFF: Well, the last year that we built 1.8 million new homes — the normal number in a year — was 2006. Then the great depression happened and it ran through 2012. During that time, so many people left the home-building industry. Even during this boom that we've had the last
three or four years, there just aren't enough people to build the houses that the current demand
requires. So even now, in the hottest market that I've seen in my 45 years in the business, we're still not building the million eight. The cumulative effect of those shortages — along with the fact that the Gen Xers are now in their peak buying years — is just a tremendous demand. That demand trickles down to everything, including rentals. If you can't find the new house, then
you go to an old house. If you can't find an old house, then you rent a house. If you can't find a house to rent, you go to an apartment. It's a critical trickle-down effect and there's just no end in sight.
GFBJ: What about the impact of recent supply-chain interruptions, when builders can't get materials?

HUFF: Everything is like that. The automobile dealers don't have any cars because they don't have chips. It's the strangest time in America. We're blessed with supply chains where we go to the grocery store and we just expect to find whatever we want. But now it's taking people —
even somebody who's lucky enough to get a builder to start their house — 12 months instead of five months to build. It's just unprecedented. It's kind of a perfect storm of change. If there was more supply, our loan officers, for example, have 20 people already qualified to buy a house. Historically, the person that had to work hard was the listing agent. They have to list it. They have to get it ready. They have to market it. And now the problem is the agent working for a buyer. That agent might be making an offer on 10 houses before they're lucky enough to get one. So it's just a complete paradigm shift.

GFBJ: What about, specifically, the Fayetteville market?

HUFF: Well, the Fayetteville market is always the steadiest because of Fort Bragg. It doesn't experience the highs nor the lows that, for example, Raleigh or Wilmington experience. For example, when I started expanding, I went to Raleigh and Wilmington and Myrtle Beach, and all three of them were ghost towns. That was 2011; they were all ghosts. So I chose to expand to Jacksonville, because I understand that the military is the military, whether they are Army or Marines. And the base realignment added 10,000 people to Fort Bragg.

It actually saved the military markets. We normally have 5,000 houses on the market in the Fayetteville area. We were down to 500, so you can imagine the demand.

GFBJ: What are you seeing in the counties near Cumberland?

HUFF: Well, our market is Hoke County, Moore County, Harnett County and Cumberland County. And those are the four counties that circle Fort Bragg. I've always said we have Fort Bragg surrounded. And Fort Bragg people tend to live near the part of the base where they work. If you work on the north side of post, you're not likely to live in Hoke County; you're more likely to live in Harnett County. The special ops guys — they're located in the north-
west corner of Fort Bragg, right?

And about three miles from the edge of the post is Southern Pines, right? So those guys, many, many, of those guys, are more apt to live in Moore County. In fact, they don't like to hear this, but Moore County has become a military county. It's not a retirement county, it's not a golf county. The majority of the buyers in Moore are now military.

GFBJ: So where is this all headed?

HUFF: I think more people will eventually live in multifamily homes. And the profit margin is good. Two years ago, an apartment unit cost $90,000 for the land and to build. And when you sold it, you sold it for $125,000. Now it costs $150,000 to bail, but you sell them for $250,000.

And 30 percent of the people renting our apartments are over 50 years old. You've got a dynamic in which they don't want to fool with a house anymore. They don't want to mess with the yard anymore. They don't want to clean the gutters anymore. They're following their children because they have the grandkids. And then there's the young people that are being squeezed into the apartment because the cost of single family housing has gone up so drastically. So it's a double edge. It's squeezing in both directions.

One thing that there's going to be is an increase in interest rates. The way money is being printed in Washington, D.C., they can't hold down the interest rates for so long. Right now, people are paying $20, $30, $40, $50,000 more than the asking price. There's going to be an adjustment but not like it was the last time, because the people that are buying them can afford it. Last time it was funny money.