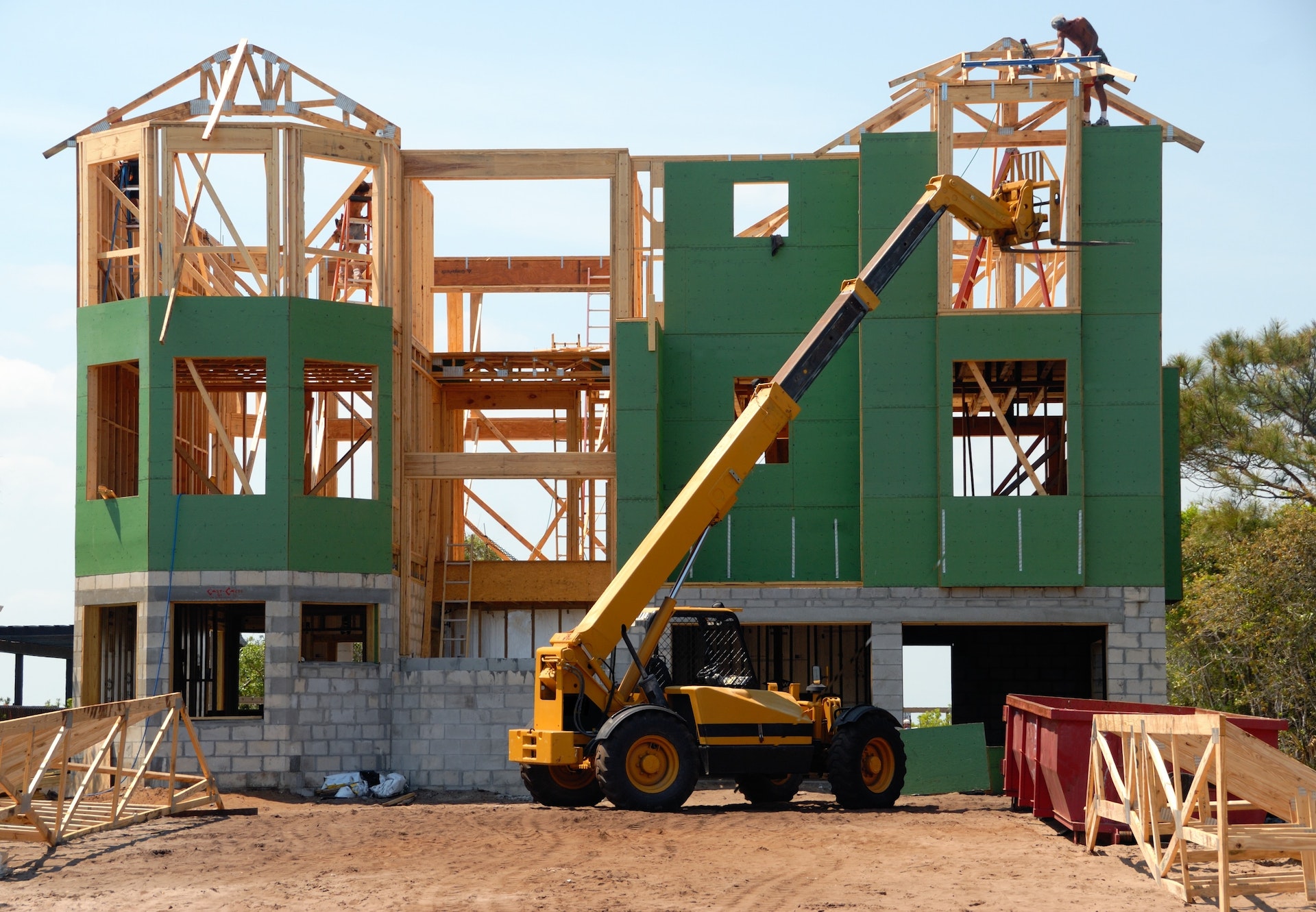 Despite rising interest rates, inflation, and issues in supply chains and a labor shortage over the past two years, the Fayetteville real estate market may be starting to cool down as construction demands begin to decrease slightly in 2022.
President of the Homebuilders Association of Fayetteville and Co-Owner of A&G Residential Jamie Godwin spoke with the Greater Fayetteville Business Journal to discuss the current climate in home building in a post-pandemic market.
"In our local market, as well as most places probably across the Carolinas, the last two years have been tremendous as far as busy," said Godwin. "It seems like the supply chain issues that most folks were seeing seem to have leveled out. There are still a couple of items that are you know, hit or miss that are hard to get from time to time, but some of those things seem to have been alleviated some."
Godwin said that the low interest rates during the last two years encouraged people to want to buy homes, but now with mortgage interest rates rising to around 7 percent, people are turning away from new builds.
"We're a spec home builder, which means we build houses for sale, they're not all sold when we get started. So, the last two years everybody has been being a little bit aggressive on how many houses you're willing to start based on the market. And the demand was so high that for the last two years, at least for us as a builder, we've not had a finished 'for sale' home in over two years. And we're starting to have some, they're really close to being finished now," said Godwin. "So, I think that's kind of, across the whole market, that sales per month have slowed down. And I think you're going to see that in the resale market as well."
Despite a national housing crisis, Godwin says the Fayetteville market has always remained steady thanks to the soldier population on Fort Bragg.
"Particularly in Fayetteville a lot of our buyers are military and a lot of them are transient. So, it's very likely that they're gonna maybe move or sell their home in the next you know, two, three, five years. So, that's a good option that they can use like an adjustable-rate mortgage to get a lower rate up front. You know, it's going to go up at some point but hopefully the rates come back down, they can refinance, pay or sell their house in that period, so that makes it you know, at least an affordable payment," said Godwin.
Godwin said that as demand for new builds starts to decrease, home builders are switching up their offerings to buyers.
"The other thing that we're looking at is offering some incentives that we're doing, and several other builders are doing the same thing, where you offer them some concessions toward closing costs," said Godwin. "And maybe not just the traditional closing costs but using some of those dollars toward buying the rates down. Buying interest points and getting their interest rates down over the life of the loan which is, honestly, way more significant to them then to lower the price of the house, because their payments going to be lower and then their overall investment in the home is going to be lower as well because the interest rate compounds significantly."
Godwin said that factors such as cost per square foot and consumer wants based on affordability may affect what homes will be built moving forward.
"I think you're going to see the size of houses that people are building get smaller because that's going to lower the price as well. There's kind of a correlation there. You're going to see maybe some of the average house sized a little bit smaller, and in some cases, maybe some of the finishes become more optional. So, like the standards may be a little bit lower, unless you want to upgrade," said Godwin.
"Typically, you see that in most communities where we differentiate products between the house size, type and finish drives a price point. The other thing with affordability right now is the costs are high. Not only land costs are, because the demand the cost of development, putting in the infrastructure the streets, water, sewer, those type things is up significantly over the last several years as well. All those go into the lot price if you're doing a subdivision. So, all those different things impact that price.
While demand for new home construction begins to slow, the pricing for both new and used housing continues to rise. According to President of the Longleaf Pine REALTORS® Amanda Smith, the median and average sales prices for homes in Fayetteville and the surrounding areas are up despite the number of new listings going down, meaning homes are retaining their value through a shifting market.
"We're starting to kind of see us return to pre-pandemic levels, which were good years in real estate," said Smith. "There's no bubble. You know, I still will talk to people about real estate, and they'll say 'Oh, the bubbles coming.' There are some drastic differences between 2007, 2008, 2009 and now. So, there's not a bubble and home values are continuing to increase, but the interest rates certainly play a part in in the housing market."
Smith said that a slow down in demand is beneficial to make sure the market stays balanced between buyers and sellers.
"I think certainly, you know there are less new listings and there's less pending sales. So that would tribulate out to all the realtors probably not being quite as busy as we were earlier in the year," said Smith. "But my thought on that is, you know we needed some correction and a bit of cool down. It's been awfully difficult for buyers to get into homes at some price points. So, while we are not a balanced market yet we're starting to trend towards some balance. So yeah, I mean, definitely not as many houses to sell. So that will impact realtors, but there's still enough activity out there."