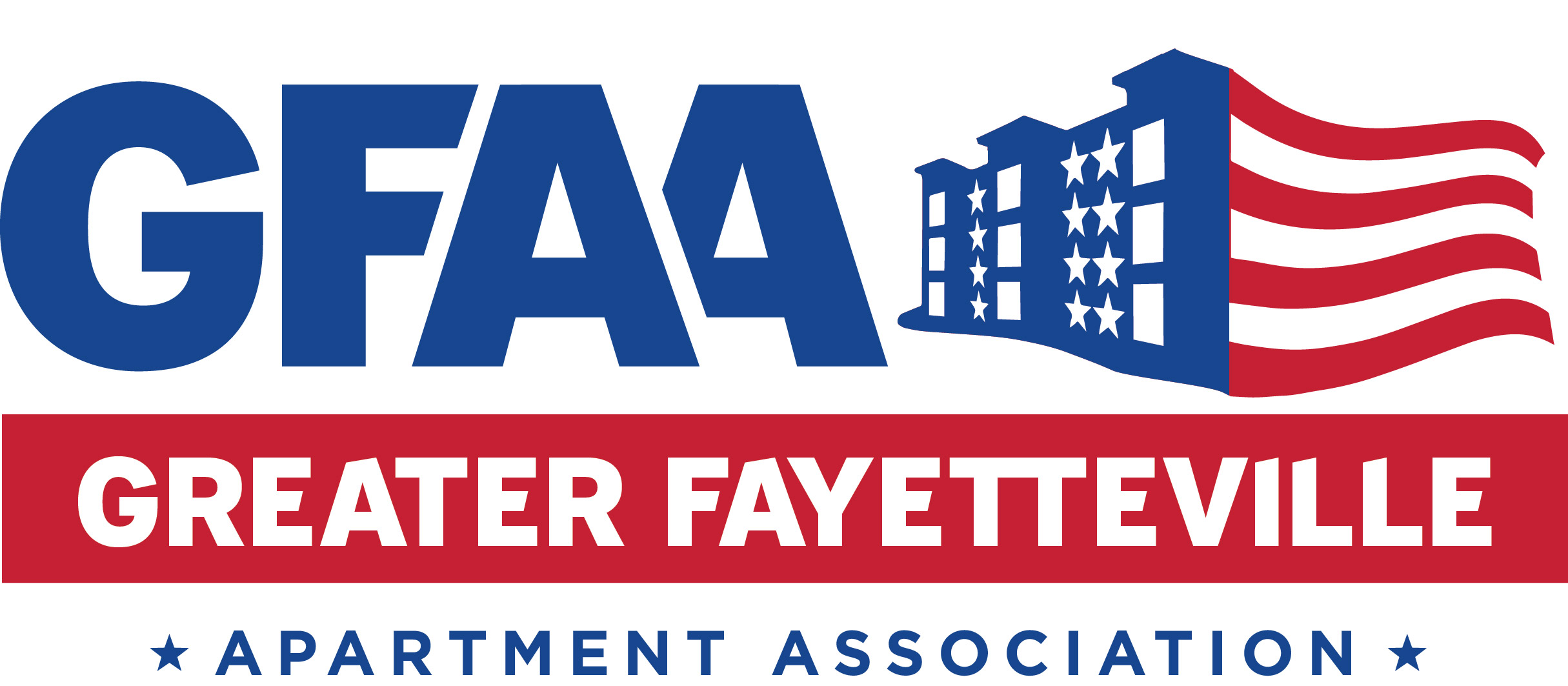 As the housing market in the Fayetteville Metropolitan Area continues to experience a cool down following COVID-19 supply delays and finally seeing a slowdown in demand after two years, increased interest in affordable rental properties, housing vouchers and the demand for affordable rental communities have been in discussion in City Council meetings throughout 2022. To look a little further into that demand, the Greater Fayetteville Business Journal spoke with the Greater Fayetteville Apartment Association to examine the state of the Fayetteville rental market. Established in 2016, the Association serves six counties including Cumberland, Hoke, Moore and Robeson.
GFAA President Heather Gonzalez offered her insight in the rental business in our area.
What does the Fayetteville rental market look like? Are we high on supply, low on demand, etc.?
A high majority of apartment communities in the Fayetteville market are full or operating off a waitlist. Demand for rental homes has been constantly increasing the last number of years. As the population has grown in the region, the supply for new housing has not kept up. Additionally, more Fort Bragg soldiers are living in communities off base. Fayetteville's residential rent rate has been right around the national average. The current US average residential rent rate is around $1,350. In the Greater Fayetteville market, a one bedroom is around $1,070 and $1,260 for a two bedroom [unit].
What are some of the factors that affect the number and pricing of rental properties in the area?
A recent study commissioned in part by the National Apartment Association found that delayed marriages, an aging population, and international immigration are increasing the pressing need for new apartments.
Generally speaking, breaking down $1 of rent is as follows:
39 cents – Pays for the mortgage on the property. Roughly two-thirds of the apartment industry has private lenders and are ineligible for federal mortgage forbearance via the CARES Act. This is a critical expense, as mortgage foreclosures put all residents at risk of losing their housing.
27 cents – Payroll expenses, including paying employees who operate and maintain the property, ongoing maintenance, utilities, insurance, and the like.
14 cents – Property taxes, which in turn supports the communities through financing for schools, teachers, emergency services, and other local needs.
10 cents – Spent on capital expenditures, including roof and HVAC replacement and other important repairs that help ensure quality housing for America's approximately 40 million rental housing residents.
9 cents – Returned to owners, including the many apartment owners who are themselves small businesses and rely on this revenue to make ends meet, and investors, which include public pensions and 401Ks, on which many Americans rely—whether or not they reside in rental housing.
What trends, if any, are property owners seeing in the demand for rentals in this area?
As the cost of housing increases in the surrounding cities and work at home becomes more prevalent, it is not uncommon to see residents moving from the Triangle and Raleigh area. The median cost for a two-bedroom apartment home is $1,480 in Raleigh, $1,590 in Garner, and $1,390 in Wilmington.
How do property owners try to meet demands with limited available housing?
There are a good number of new construction projects in the pipeline for 2023. We are also seeing existing communities expanding by building more buildings and housing units.
What are some factors that could lead to an increase in rent on a property?
Property revaluations and property tax increases are one of the significant factors for increasing rents. In addition, rents have been greatly impacted by general inflation and increases in cost of living and doing business.
What are some factors that could lead to property owners decreasing the rent in their properties?
The Fayetteville housing market is closely tied to Fort Bragg and our local military residents. Historically the housing market has adjusted dramatically with the increase and decrease of military residents at Fort Bragg.