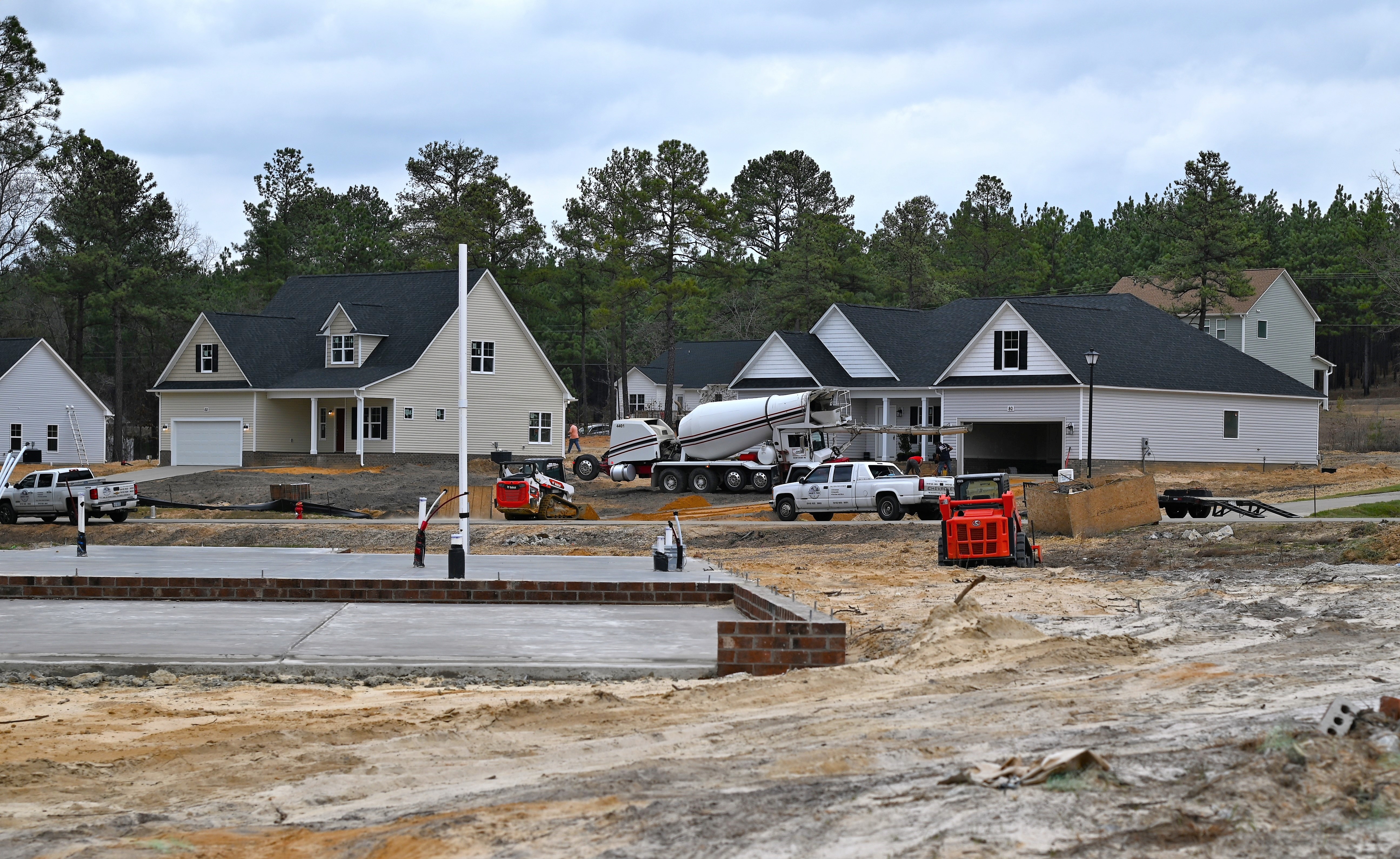 A new residential housing development will soon be complete in Spring Lake.
Located North of the original Hidden Lake Community, Hidden Lake North, (Phase 2), will offer fourteen newly constructed homes. Hidden Lake Phase 3 will follow offering 24 newly constructed homes.
Eight of the 14 houses have already been completed and the foundations for the remaining five have been poured.
Since its founding, Wellons Companies has developed dozens of new residential communities, resulting in over 1,000 single and multi-family homes and over 300,000 square feet of commercial space.
"Following the completion of the Hidden Lake Phase 1 development, there were additional home buyers desiring new homes in the thriving Anderson Creek area," said William S. Wellons, Managing Partner, in a press release.
The homes are being marketed and sold by Kristin Seeland and Natalie Martin through Coldwell Banker Advantage, and some of the homes have already sold.
Wellons Companies is a family owned and operated business. "I think the dynamic of the company is really great because, you know, William S. Wellons Jr.'s father started the company. And of course, it's grown tremendously under William S. Wellons Jr. and now Jason Wellons is the third generation… he's the builder, he's the contractor on the Hidden Lake Project," shared Vice President of Sales and Marketing Paula Maczak.
"Our Company is engaged in all aspects of the residential land development process," said Wellons in a press release. "From the well-located land parcels and the craftsmanship, we take great pride in our work," Wellons concluded in a press release.