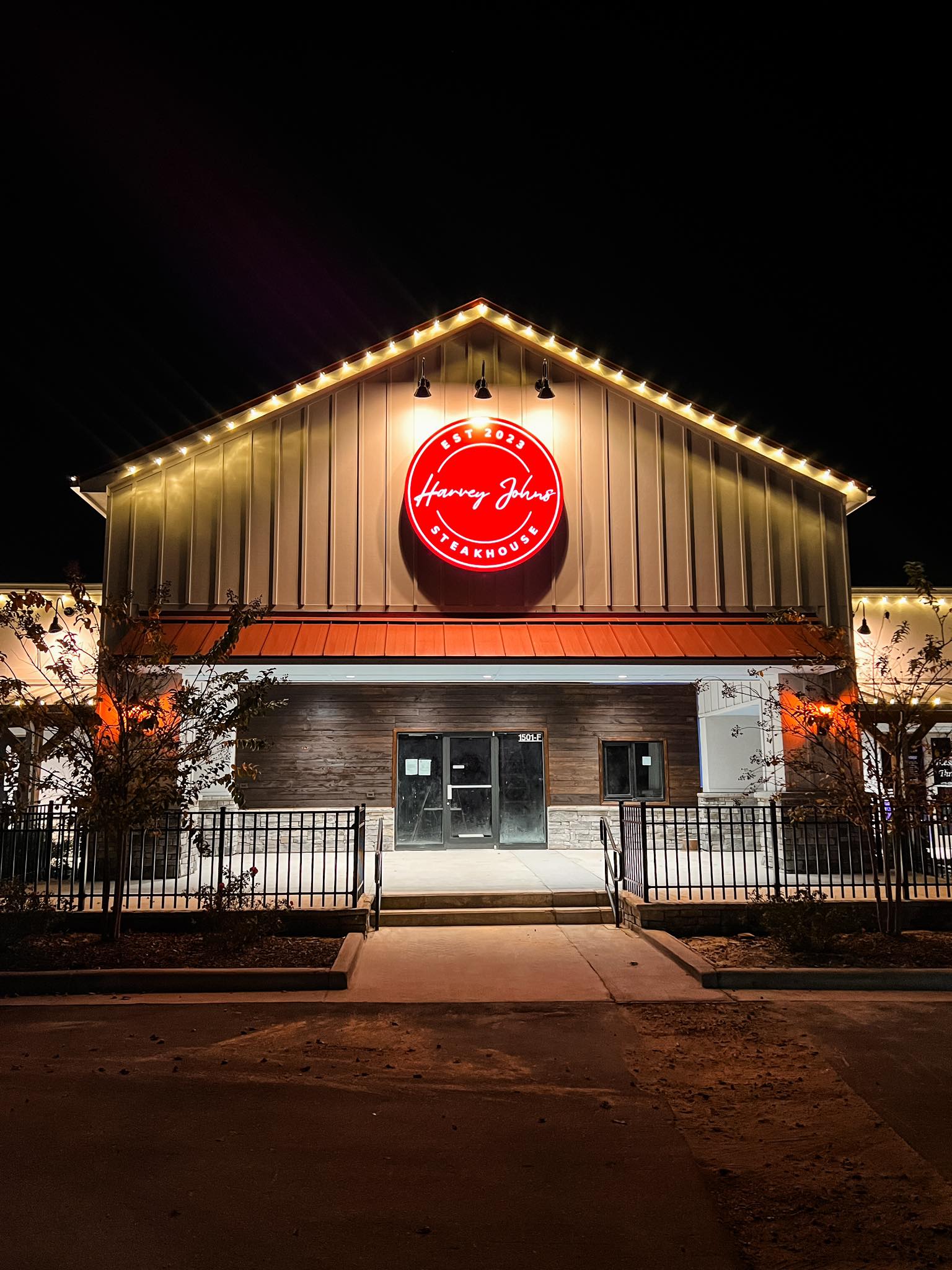 The Grand Opening of Harvey Johns Steakhouse will be Dec. 15. The event will feature a complimentary wine tasting for guests 21 and over.
Harvey Johns Steakhouse is located at 1501 North Raleigh Street Angier, NC 27501.
The steakhouse will be open from 4 to 9 p.m. Monday through Thursday and 4 to 10 p.m. Friday and Saturday. They will be closed on Sundays.
The restaurant also shared their menu on Facebook which will feature new appetizer, entrée and dessert specials each month. Entrees will range in price from $25-$59 and each entrée will include a buffet salad bar, baked artisan roll and choice of potato. Harvey Johns management prides themselves on procuring all natural, responsibly sourced ingredients to create each of their dishes.
The restaurant is still hiring for a number of positions including server, dining room attendant, line cook, hostess, bartender and more. Those interested in applying should send all inquiries to info@harveyjohns.com.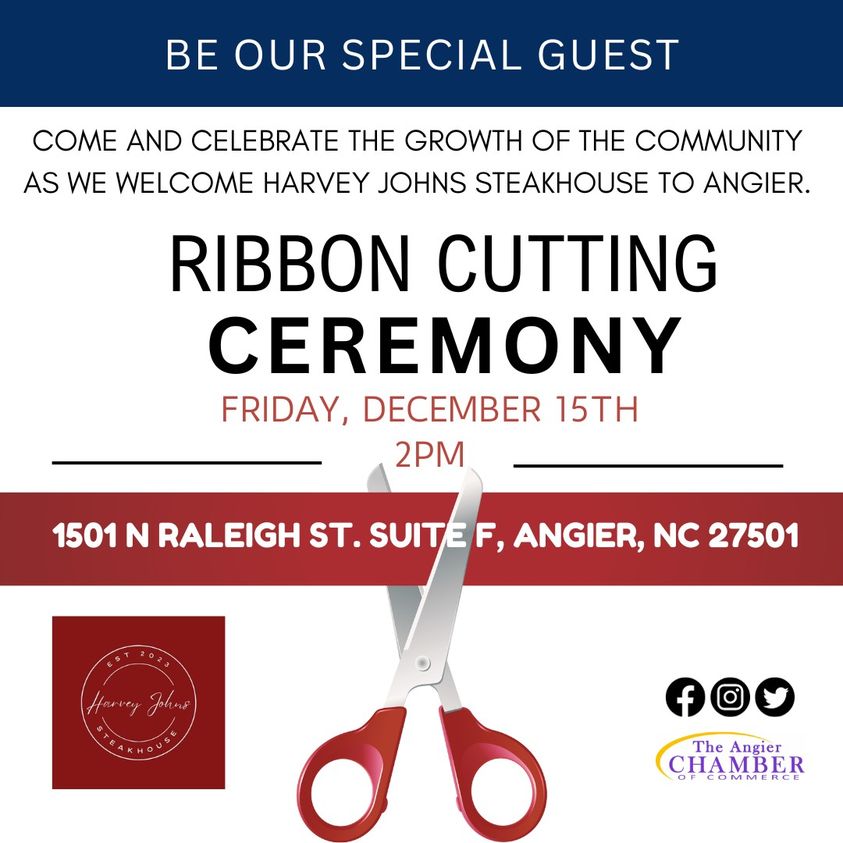 The Angier Chamber of Commerce will be hosting a ribbon cutting ceremony at 2 p.m. to officially welcome the restaurant to the community.