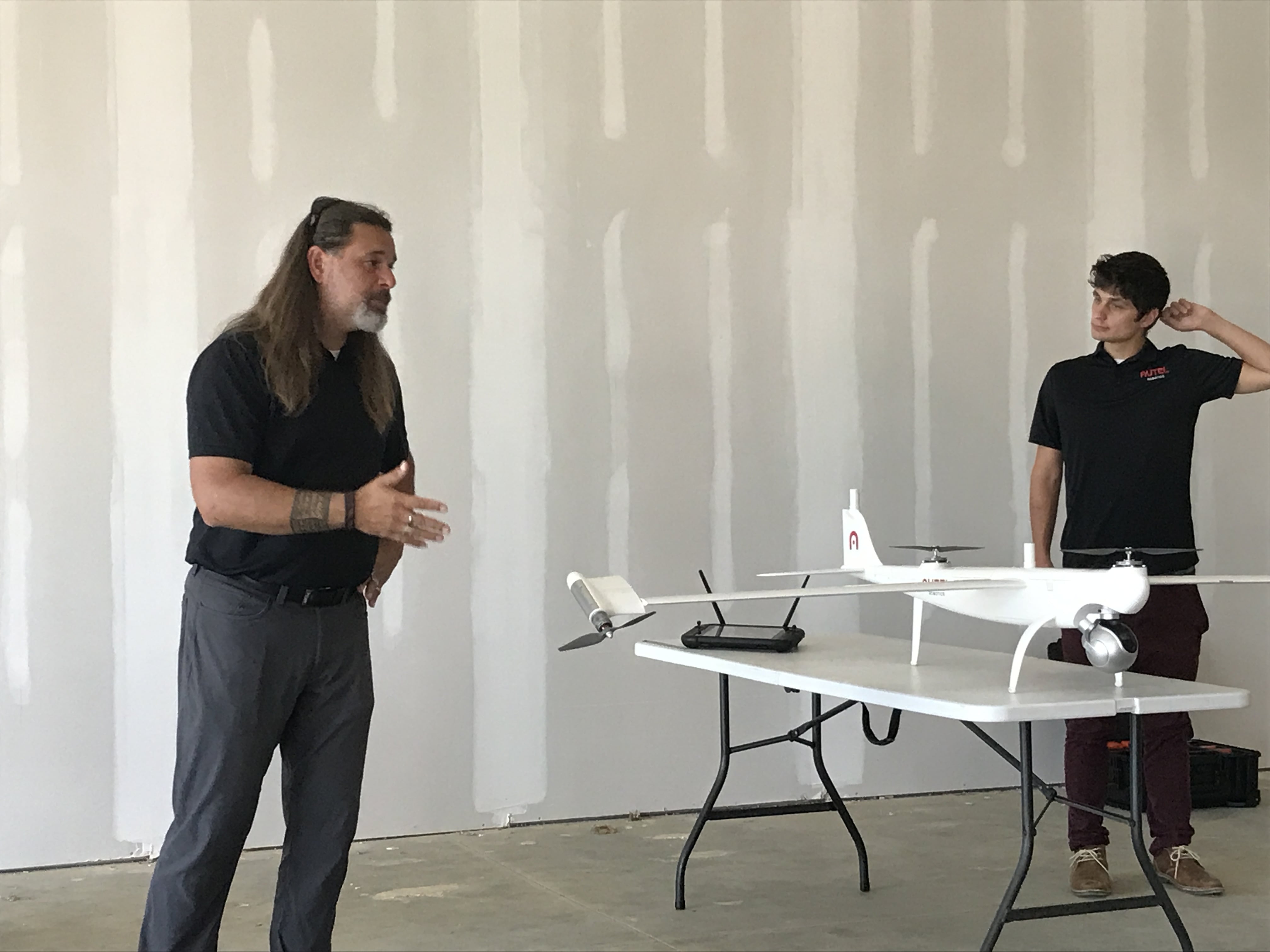 As the Fayetteville region has heard more about drones over the last few years with the arrival of the drone delivery pilot program for Walmart locally, more and more people have had questions about drones. Are they safe? How do they work? What can they be used for?
Today, Nine Ten Drones and Autel Robotics hosted a drone demo day from 1-4 p.m. off of Strickland Bridge Road to give professionals in the industry and in education the opportunity to learn, ask questions and even fly top-notch drones.
The event kicked off with a warm welcome from Paul Rossi of Nine Ten Drones and an introduction to Jon McBride, director of training for Autel Robotics.
"I've been doing drones for years and years and years, and I'm so excited that [McBride] is standing here," Rossi said.
McBride realizes that many people are unfamiliar with drones. "There was this time when people heard drones and thought we shot missiles out of them," he said. But drones have many uses to include deliveries and capturing photos and videos.
At the event today, two drones were featured -- the EVO II Enterprise and the Dragonfish.
The EVO II Enterprise has a 16x digital zoom and an eight-mile HD transmission. Its maximum flight time is 42 minutes and it has an eight-mile transmission range. The drone can go up to 44 miles per hour.
The Dragonfish can endure for 120 minutes with a standard payload with video transmission up to 18.6 miles out. It can also go up to 67 miles per hour.
For more information about the drones featured in today's event, visit
https://auteldrones.com/. For more information about Nine Ten Drones, visit https://www.910drones.com/.