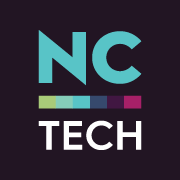 The NC Technology Association has released its monthly snapshot of available IT positions in the state, broken down in several ways such as top listings by MSA, job type, skills, certifications, etc.
According to NC Tech's monthly snapshot, Fayetteville displayed a 16 percent decrease in IT job postings when comparing March 2023 with March 2022. There were a reported 739 IT jobs posted for Fayetteville during the month of March. Out of all the NC MSAs, Fayetteville reported the fourth highest number of IT job postings during March and boasted the most minimal decrease when comparing this year's results with the year prior.
"It's a bit of a shock to see the March IT Job Postings at half the March 2022 level," said Andrea Fleming, Director, Talent + Workforce Development for NC TECH, in a press release. "But it's important to note first that 2022 was a record-setting year for IT job postings, and second, these figures are only one piece of the puzzle for what is happening in the tech labor market," Fleming stated. "Prolonged economic uncertainty, the failing of a major tech-focused bank, layoffs and hiring freezes, and increases in contract work are just a few of the impacts on tech talent."
"Leaders in the North Carolina tech sector are more positive," Fleming continued in a press release. "The latest NC TECH Pulse survey revealed the majority have positive outlooks for the broad tech sector in the state, and for their individual companies, and almost 70 percent of companies surveyed are planning to hire this year."
The full reports of IT job trends can be viewed at https://www.nctech.org/talent/it-job-trends.html.