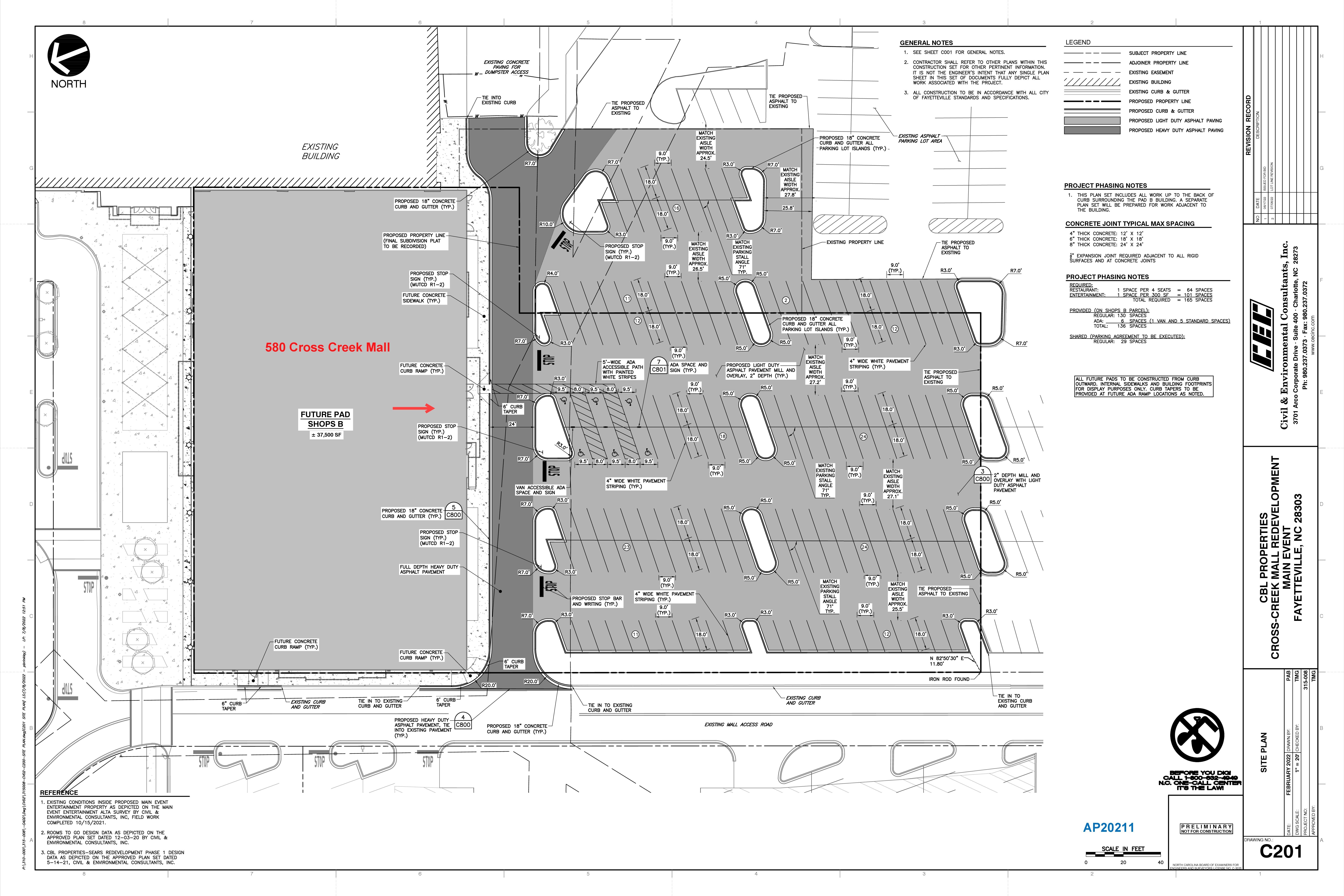 Cross Creek Mall recently took to social media to announce the addition of Main Event to the property's tenant mix. The addition, which is part of the property's Sears redevelopment project, will mark the entertainment brand's entrance into North Carolina.
Following a demand in the market for family-friendly entertainment, Cross Creek Mall's Marketing Director Jessica Kirkman shared that they are thrilled to welcome Main Event to Cross Creek Mall to meet this demand.
The location is optimal for a business with a wide range of appeal. "Cross Creek is prominently located within the market, offering access, visibility, and built-in traffic," remarked Kirkman.
Kirkman confirmed that construction is currently underway, and plans will be announced when an opening date is finalized. A loose estimate for the business's opening is late 2023.
"We are excited to offer our visitors a new-to-market entertainment experience. With all the options Main Event offers, we're confident that it will become a favored destination in the market," shared Kirkman.
By looking at the blue print, community members can anticipate the business providing ample parking to accommodate eager visitors.
According to their website, Main Event opened its first location in Lewisville, Texas, in 1998. The founders set out to develop a haven for families to share in a variety of activities like laser tag, gravity ropes, arcade games, billiards, and more, all under one roof.
"As a company focused on connecting people and building memories that last a lifetime, we look forward to opening the first Main Event location in North Carolina in Fayetteville," said Les Lehner, chief procurement officer & head of Main Event development. "We couldn't be more excited to expand our reach to even more families across the country and to welcome Fayetteville families into our center to experience the fun."