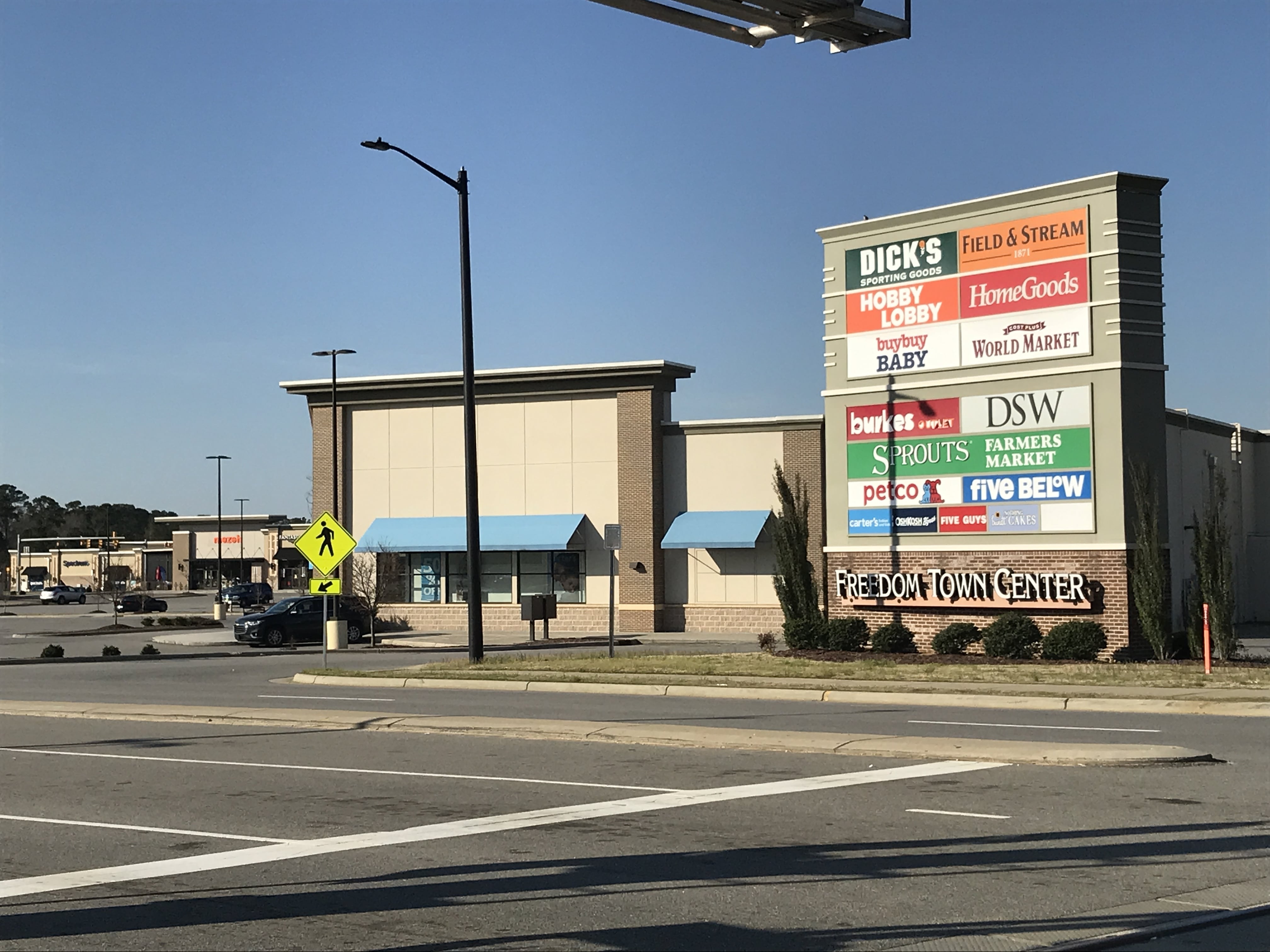 Freedom Town Center, the shopping center off of Cliffdale Road and Skibo Road, was recently sold.
The center was sold by an entity doing business as NC Fayetteville Skibo LLC for $72.5 million.
The buyer, who was undisclosed in the deal, was represented by Kyle Stonis, Pierce Mayson and Boris Shilkrot of SRS Real Estate Partners' Investment Properties Group's Atlanta office. The buyer saw the growth in the market and the close proximity to Fort Bragg as selling points. This acquisition is the first time that the buyer has purchased retail in Fayetteville, according to Mayson.
"It's a group out of the Northeast that essentially sold their company … It had nothing to do with real estate actually. They have pivoted to pursuing very stabilized, high quality retail in the southeast," Mayson said. The strong grocery anchor was another one of the reasons the buyer was interested in Freedom Town Center.
"It's just kind of a who's who list of national box tenants that all are doing very well," he said. "They saw it as very stable, low maintenance – as much as it can be for a shopping center that size – [and] just the fact that it was built in the last two or three years, and that all of the tenants do very well."
The seller was represented by Tyson Glasser of RealtyLink.
The sale included phase 1 and phase 2 of Freedom Town Center which includes the building strip that houses Sprouts and the adjacent building strip that houses Hobby Lobby.
Additionally, the shops around phase 1 and phase 2 of the center, including the building that houses Five Guys, the two buildings that house Fantastic Sams and CoreLife Eatery, and the two buildings that house HOTWORX and Spectrum, were also included in the deal.
The other buildings are part of phase 3 and are still owned by RealtyLink.