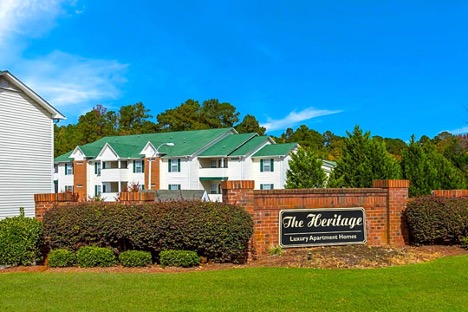 A property over 20 years old in the Spring Lake area will be renovated with modern improvements and amenities.
MLG Capital acquired the former Fort Bragg multi-family Heritage at Fort Bragg property, recently renamed The Brooks on Eleven66, with 296 units. MLG plans to renovate the property to modernize the units, community spaces and amenities.
The complex was built in phases from 1998-2004.
"The greater Fayetteville area – in particular the Spring Lake and Fort Bragg area where this property is located – is a hot real estate market with no signs of cooling down," said Terry Wallen, associate vice president of MLG. "We were looking to expand our ownership here, and this property is a great opportunity to invest in a growing market and update an older property with today's best amenities."
Key features of the property include:
One, two, and three bedroom units

Balconies and patios in every apartment

Many common areas, including a clubhouse, fitness center and pool.
"This property is also appealing because it is anchored by consistent rental demand from a nearby military base and other employment opportunities, providing a strong, ongoing housing need for the future," Wallen added.
MLG Capital is a premier outsourced investment manager in private real estate for investment advisors, family offices and accredited individuals.
Since 2012, MLG has operated under a fund strategy, providing investors opportunities to participate in assets rather than individual deals. The company opened its MLG Private Fund V for investment in 2021, with the equity goal of $350 million.