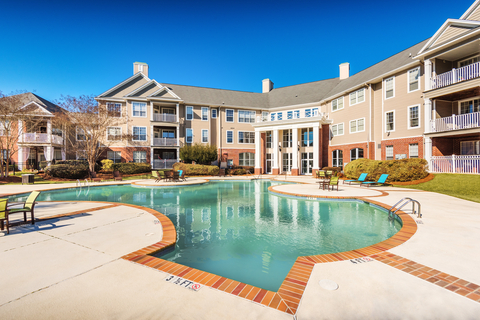 Pennsylvania-based Morgan Properties is expanding its footprint into the Fayetteville region with the acquisition of two Class A apartment communities totaling 642 units.
Morgan Properties purchased Westlake at Morganton and The Preserve at Grande Oaks from Walker & Dunlop on behalf of Morganton Development.
At present, Morgan Properties and the seller are not disclosing the price of the sale.
Now, Morgan Properties owns five apartment communities in the area, which equals 1,530 units.
"Since our entry into North Carolina in 2016, we've seen tremendous success in the Sunbelt region and continue to be opportunistic about acquisitions that increase Morgan Properties' presence in these states," said Jonathan Morgan, President of Morgan Properties JV. "While Class B has always been our niche, acquiring Class A communities in markets with high population growth and undersupply of multifamily housing, presents an exciting opportunity for Morgan Properties to bring our industry knowledge and top-notch customer service to new residents."
"As the sixth largest city in North Carolina and home to the largest military base in the United States, Fayetteville has remained an attractive market for Morgan Properties since we acquired our first three communities there last year," said Jason Morgan, President of Morgan Properties Special Situations & Principal. "We look forward to growing our presence in this attractive market and continuing to build our experience in Class A multifamily across the country."
With the news of the acquisition, MP also announced plans to execute a $7M value-add enhancement to the communities it owns in the region, with changes to interior and the addition of smart home technology. Other amenities that communities can look forward to include a new clubhouse, dog parks, patios for grilling, a bike share program and more.