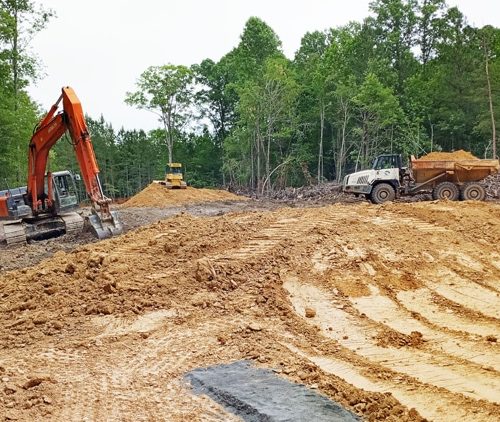 The Golden LEAF Foundation Board of Directors awarded $937,600 dollars to Cumberland County. The award will be used to help clear and rough grade 30-acres of Sand Hill Road.
The original parcel of land, which is 159-acres, is located between I-95 and N.C. 87.
"We are happy that our partnership with FCEDC continues to benefit our community," said Cumberland County Manager Amy Cannon. "We look forward to building on this momentumand to the rewarding careers this opportunity will bring to our citizens."
Cumberland County was presented with the funding following the second of Golden LEAF's SITE Program. The program helps support communities in identifying potential sites for economic development and provides funds to enable completion of due diligence on sites identified or to extend public utilities to or conduct rough grading and clearing of sights, stated in a press release.
"Once complete, this will enable us to market the site as shovel-ready and be able to facilitate projects with aggressive timelines," said Fayetteville Cumberland Economic Development Corporation Executive Vice President Rob Patton. "This grant directly fits into our strategy of developing choice business sites, parks, and buildings that will attract quality employers. We greatly appreciate the County for applying and supporting our efforts."
The Foundation Board of Directors awarded $5,046,536 in funding for 13 projects in Moore, Stoke, Wilkes, Matin, Surrey, Robeson, Cumberland, Duplin, Onslow, Nash, Person, Rutherford, and Columbus counties.
Since 1999, Golden LEAF has funded over 2,011 projects totaling $1.18 billion dollars supporting the mission of advancing economic opportunity in North Carolina.
"The need for industrial sites, especially in rural areas, was a gap identified in our strategic planning process," said Don Flow, Golden LEAF Board chair. "As we have seen, ready sites are no longer a luxury but a necessity to move at the
speed of business. The second round of SITE Program projects will help prepare North Carolina for these economic growth opportunities."
In addition, other counties in the Greater Fayetteville Business Journal's footprint also received funding for different program projects.
Still under the SITE Program, Moore County was selected to receive assistance in the identification stage which provides funds to help locate potential industrial sites in the community. In the due diligence stage, Robeson County will receive $35,500 for Comtech Park.
For the Golden LEAF's Flood Mitigation $1,706,550 dollars to eight counties including Bladen, Harnett and Robeson county.
In Bladen County, Elizabethtown will receive $132,000 to develop a Stormwater Master Plan that will update the town's asset inventory, field data collection, modeling of existing watersheds, development of concept plans, and a summary report with recommendations to address frequent flooding.
The Town of Lillington is receiving $225,250 for engineering expenses to map Lillingtons entire stormwater system and perform detailed analysis on areas prone to flooding. The City of Lumberton is receiving $250,000 to increase the capacity of stormwater infrastructure at the junction of Linkhaw Road and the railroad to mitigate flooding.