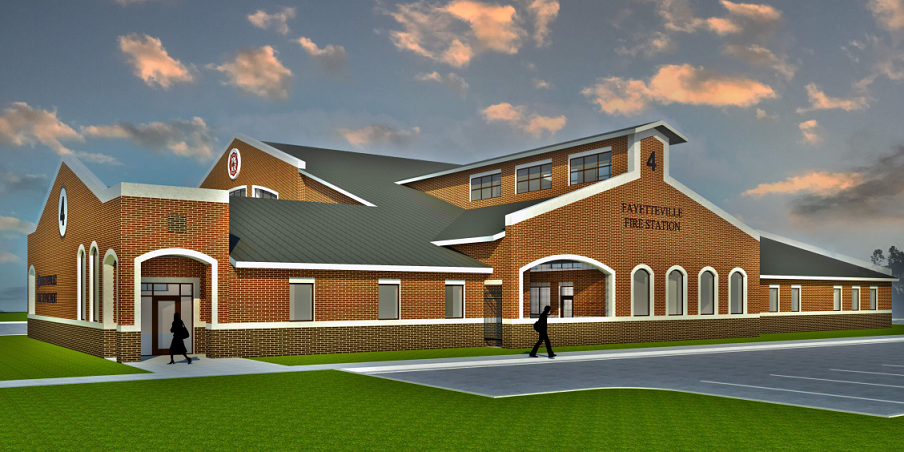 Firefighters and community members celebrated the groundbreaking for the new Fire Station Four this morning at 10 a.m. The new station, located at 4210 Bragg Boulevard, aims to improve response in high-demand areas.
The $9.4 million facility is predicted to be completed within 18 months. It will replace the 62-year-old existing Fire Station Four currently located at 406 Stamper Road. The new station occupies 18,442 square feet of space.
The new Fire Station Four will be immediately accessible to several major travel routes with three bays for fire trucks. A community room is included in the plans for neighborhood watch meetings and public safety classes. Once completed, the new location will accommodate up to ten firefighters on duty at any given time with ten bedrooms and five bathrooms with showers.
The relocation of the facility will also include a logistics facility where fire equipment, spare vehicles and office supplies can be stored. Additionally, it will include enhanced safety measures such as decontamination equipment to remove exhaust from the air and washers that are designed to reduce contaminants on uniforms.
"The investment in this long-awaited project illustrates the Council's commitment to the community and to the staff of the Fayetteville Fire Department," shared Fire Chief Mike Hill in a press release. "It also has the potential to facilitate one of the greatest service enhancements I have witnessed in my career."