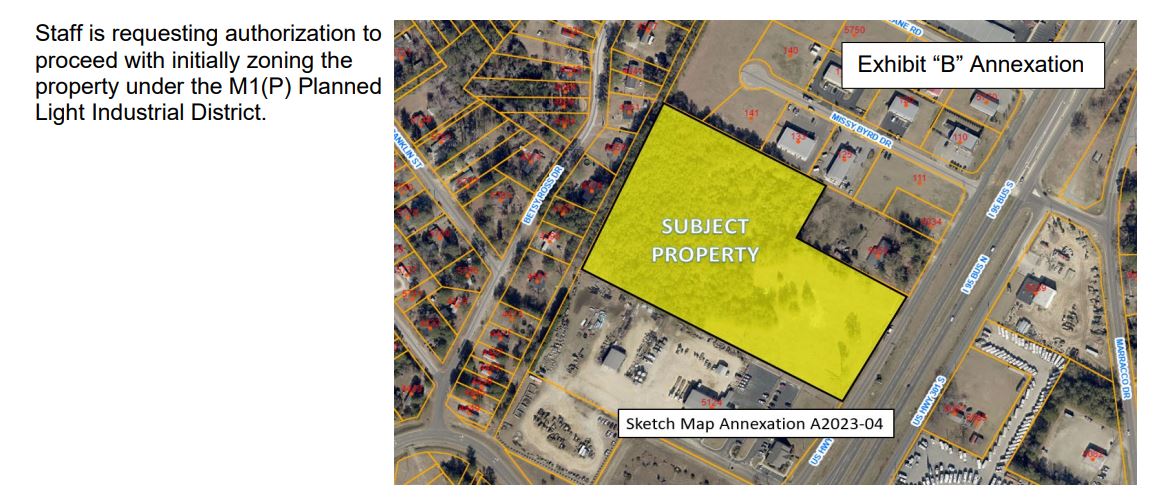 A new Industrial District has been approved by Town of Hope Mills leadership.
The Hope Mills Board of Commissioners voted unanimously on Monday May 1 to annex a new piece of property into the town lines.
The poetry located at 5070 South US Hwy 301, originally registered as Cumberland County Parcel #0423-16-0821, was a noncontiguous annexation and equaling 11.165 acres and belongs to The High Family Properties LLC.
At their regular meeting on May 1, Commissioners held a public hearing to receive community feedback. After having no speakers either opposed or against, the commissioners were able to vote and ask additional questions, particularly focusing on rezoning requirements. Currently zoned as a C3- Commercial property, the annexed property would be rezoned to M1(P) planned light industrial district. According to city records, properties under this zoning are defined by
"This district is designed for a wide variety of light industrial operations involving manufacturing, processing, and fabrication of materials, operations involving wholesaling and bulk storage, other non-retail uses and certain public assembly and recreational uses. The general intent of the district is to prohibit residential, retail, and heavy industrial uses of the land. By their nature, the uses permitted in this district are generally not compatible with residential or shopping center uses. Access and compatibility with the surrounding uses are the most important location criteria for light industrial districts. To promote the essential design features with the M1(P) district, site plan approval is a requirement."
According to town leadership, the property is expected to be used as a Frito Lay Distribution center.