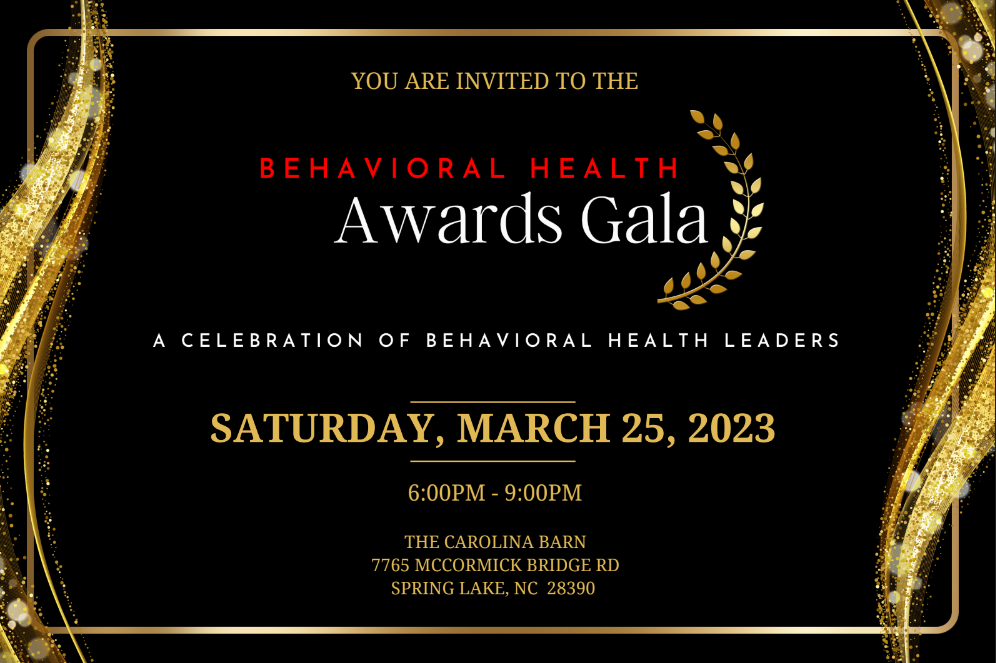 Family Services of America is hosting the Inaugural Behavioral Health Awards Gala on March 25 at The Carolina Barn in Spring Lake from 6 to 9 p.m.
Program Operations Manager Karina Battle shared that the goal of the event is for the behavioral health professionals in this community to know their work is appreciated. According to Battle, the mental health crisis in this country has become increasingly apparent over the past several years, and this event aims to honor the professionals who are working hard to take care of our community.
This black-tie inaugural gala, masterminded by CEO and Clinical Director of Family Services of America Shannon Battle, will be an evening of live music, words from those impacted by the service of these professionals, dinner, drinks and more.
A few high profile guests are expected to be in attendance. Battle shared that April Simpkins, mother of the former Miss USA Cheslie Kryst who took her own life last year, will be honored at the event. Additionally, Larrell Murchison, an NFL player for the LA Rams, will be there to present some of the awards.
"What I look forward to the most about this event is recognizing and awarding these leaders that truly deserve these awards," shared Battle.
They are still looking for additional sponsors for the event. This Friday, March 17, will be the last day to submit nominations for the awards and to apply to be a sponsor. Ticket sales end the day of the event.
To learn about the various sponsorship levels, apply to be a sponsor, see the categories for awards and/or submit a nomination go to https://familiesofusa.com/gala/.
The event is open to the public to attend, tickets can be purchased online here: https://www.eventbrite.com/e/2023-behavioral-health-awards-gala-tickets-512527241777?a%5B%E2%80%A6%5Dup*MQ..&gclid=781beaf996e2157be47e89366100bb43&gclsrc=3p.ds