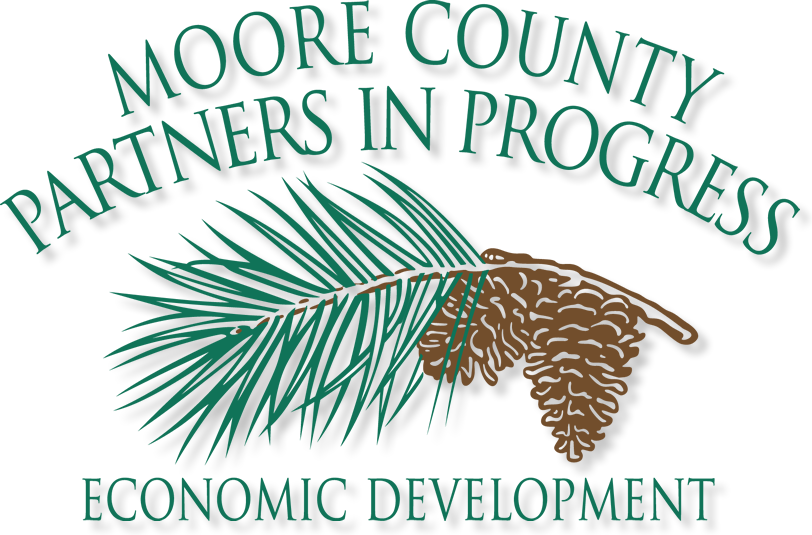 Moore County Partners in Progress released their Quarterly Progress Report highlighting their activities and initiatives in the areas of economic development, community development, and workforce development for the quarter ended December 31, 2022.
"Client interest in Moore County continues to be strong, and this quarter we actively worked with four companies whose projects collectively represent 175 jobs, 200,000 square feet of industrial space, and $22.5 million in investment," said Natalie Hawkins, Executive Director of Partners in Progress in a press release.
PIP met with four manufacturers in Moore County to learn more about their respective operations, opportunities, and challenges. PIP then provided two of the companies with leads on a building and site for their respective expansions, and one company participated in the state's Economic Gardening program to explore new markets.
PIP, the Moore County Chamber of Commerce, and Sandhills Community College celebrated National Manufacturing Day by hosting an appreciation luncheon attended by over 30 manufacturers, local elected officials, and community partners. A tour of Meridian Kiosks' headquarters and production facility in Aberdeen followed the luncheon.
PIP, the Chamber, and the College also collaborated to increase community awareness about the local manufacturing industry sector by launching a "Made in Moore" social media campaign.
In December, PIP hired Darryn Burich as the new Business Development Director and he began his new position Feb. 6.
Also this quarter, PIP made an offer to purchase a 73-acre parcel in the Iron Horse Industrial Park in Aberdeen. "While the offer includes specific contingencies that must be met prior to closing by March 31st, everything is currently on track for this parcel to become the very first publicly owned industrial site in Moore County," said Hawkins in a press release.
Additional progress in the area of product development included:
Through a $20,700 NC's Southeast's Product Development Fund Program grant awarded to PIP, several due diligence analyses were completed for the Southern Pines Corporate Park. PIP worked with LKC Engineering and the property owner to draft a conceptual site plan that features 50 developable acres divided into 10 to 12 lots designed to accommodate buildings in the 10,000 to 50,000 square-foot range.
Through a Golden LEAF Foundation SITE Program grant focused on northern Moore County, consultants identified and toured a dozen sites in and around Robbins and Carthage and will evaluate them for their suitability for potential industrial development.
Other significant activities highlighted in the report for the quarter ended December 31, 2022 include:
Sandhills Community College enrolled 21 students in the inaugural class of the USGA Greenkeeper Apprenticeship Program.
On behalf of the Carthage Century Committee, PIP staff chaired the selection committee that awarded $24,500 from a Duke Energy Foundation Hometown Revitalization Grant to eleven small businesses in Carthage's downtown area.
PIP has met or is on track to meet several staff performance goals set for fiscal year 2023, such as accomplishing at least one industry visit per month.
The full Quarterly Progress Report for the quarter ended December 31, 2022 can be accessed on the Partners in Progress website: www.morebusiness.org under the resources tab.