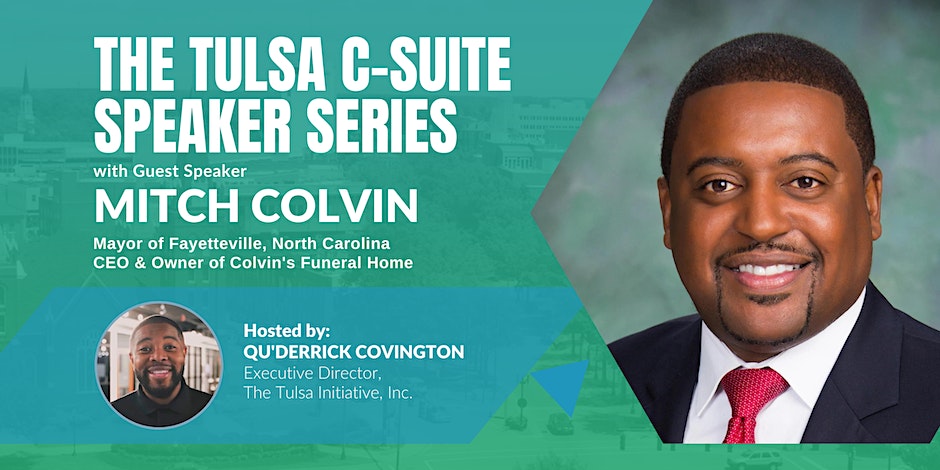 The Tulsa Initiative, Inc. is hosting a Black Networking Business Mixer this Thursday, May 25 from 6-8:00 p.m. at the Fayetteville-Cumberland Entrepreneur & Business HUB.
This event will feature City of Fayetteville Mayor Mitch Colvin as the C-Suite Speaker.
Food and drinks will be provided at the event. There will be time for networking and browsing vendors' tables before the "fireside chat" with Mayor Colvin. Attendees will have the chance to ask questions during the last few minutes of the event as well.
"We're looking for this conversation with Mayor Colvin to really talk about how business owners can scale their business…kind of looking at his blueprint of going from one funeral home to another funeral home, and some of the other entrepreneurial ventures that he has been able to do here in the city and outside of the city. A lot of focus on how to scale your business, but also how to set your business up to receive contracts with different entities and organizations…" shared Qu'Derrick Covington, host of the event.
Covington shared that vendors are still welcome to sign up for the event using this google form.
Anyone interested in registering for the event can do so at this link:
https://www.eventbrite.com/e/black-networking-business-mixer-with-c-suite-speaker-mayor-mitch-colvin-tickets-632969738527?aff=ebdsoporgprofile