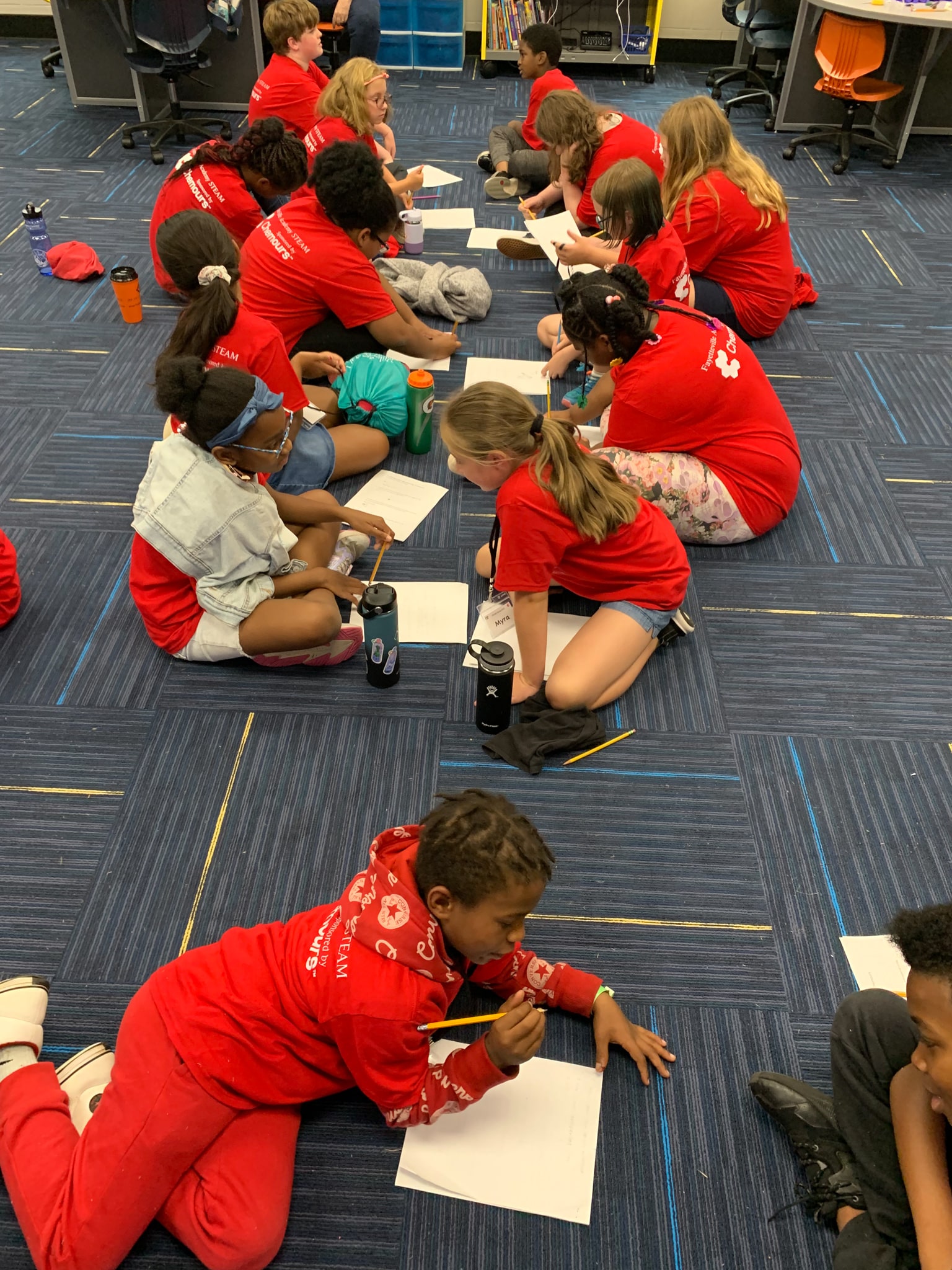 Thanks to a grant provided by The Chemours Company, Fayetteville's elementary school students had the opportunity to learn how teamwork can solve real-world problems at the week-long SmartLab Summer STEAM Camp.
As part of the program, campers from T.C. Berrien Elementary School, W.T. Brown Elementary School, and Fayetteville Academy's Lower School studied how plastics negatively impact marine environments.
Students utilized skills from all aspects of STEAM (Science, Technology, Engineering, Arts and Mathematics) to learn the history of plastics, examine the properties of plastics, and identify solutions to the environmental issues created by plastics.
Fayetteville Academy STEAM teacher and camp facilitator Kristin Reeder shared, "The students worked collaboratively to define specific problems caused by plastics in our oceans and worked to re-design and test possible solutions to these problems using robots."
Children from different schools were encouraged to collaborate and build community as they envisioned ways to make the world a better place through STEAM. The children used the systems of technology available in the SmartLabs at Fayetteville Academy to conduct their studies and conceive new ideas. Students appreciated the opportunity to work with children from other schools. "Making new friends and working with people I barely knew was my favorite part of camp," one student said.
Students learned how an individual's actions can either hurt or help the environment. As they became familiar with the negatives of excessive plastic use, they were also introduced to environmentally conscious substitutes for products they might use in their everyday lives.
Small changes such as choosing locally grown foods or using reusable products present a convenient and practical alternative. The campers even used their tech skills to create plastic-cleaning robots.