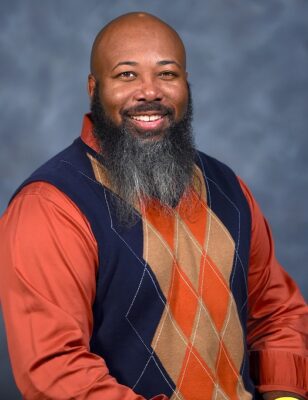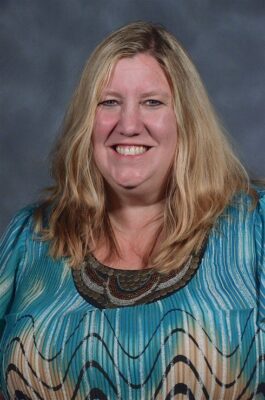 Fayetteville Technical Community College recently announced two new appointments in its Business Programs. Kelly Gold has been named the new Dean of Business Programs and Corey Fair is the new Division Chair.
As part of her new role, Gold's responsibilities will include working with faculty to support and improve student success, enable continuous improvement in teaching and learning, and enhance student growth and development, while working with the community and other departments across campus to identify and support service learning opportunities, employer partnerships, and workforce needs in Cumberland County, the region, and the state.
Gold began working at FTCC in 2008 as an adjunct instructor. Since joining the College full-time in 2010, she has served in various roles, including Department Chair of Hospitality Management, Division Chair of Business Services, and Interim Dean of Business Programs. Gold has also served on several committees at FTCC including the Faculty Professional and Instructional Development Committee, SACSCOC fifth-year interim reports, SACSCOC reaffirmation committee, and the Faculty Staff Council (Chair). Prior to joining FTCC full-time, Gold worked in corporate retail, restaurant, and hospitality management for 20+ years.
Gold's accomplishments include receiving the FTCC Teaching Excellence award (2020-21) and completing FTCC's President's Leadership Institute and N.C. State University's Department Chair and Advanced Leadership Institutes. In association with FTCC and in conjunction with the UNC Wilmington/3C Collaborative, she coordinated the Aspiring Leadership Summit for mid-level leadership at FTCC.
Gold earned her bachelor's degree in Business Administration from Campbell University, Masters in Business Administration from the University of Phoenix, and is currently completing her dissertation for a Doctor of Education degree with a specialization in Leadership in Higher Education from Northcentral University.
Fair arrived at FTCC in 2021 as a Business Administration faculty member. As the Division Chair of Business Programs, Fair will oversee several departments, to include: Accounting and Finance, Business Administration, Entrepreneurship, Healthcare Management, Leadership Studies, Medical Office Administration, Office Administration, and Supply Chain Management. He'll work closely with leadership in the business department, across campus, and within the community to promote workforce readiness, talent enhancement, community service, and to ensure alignment between FTCC programs and employment needs of our business and industry partners.
Fair attended Coker University and earned a Bachelor of Arts in Music while serving as an advocate for troubled youth. After more than a decade of service as a coordinator and auditor for the South Carolina Department of Disabilities, Fair received a Masters of Arts in Business and began his transition into the world of academia to use his passion for building effective learning environments and fostering productive business relationships. Fair earned a Doctorate of Business Administration from Walden University.
Fair has served as a faculty member at York Technical College, ECPI University and Clinton College. During his tenure at Clinton, he was appointed as Co-Chair of the Business Administration Department and also served as Co-Chair of the college's strategic planning initiative. In addition to his primary job functions, Fair has been acknowledged by Webster University, Winthrop University, and Wingate University for his contributions and commitment as a career mentor for business students. Fair joined FTCC in 2021 as a faculty member of the Business Administration Department.