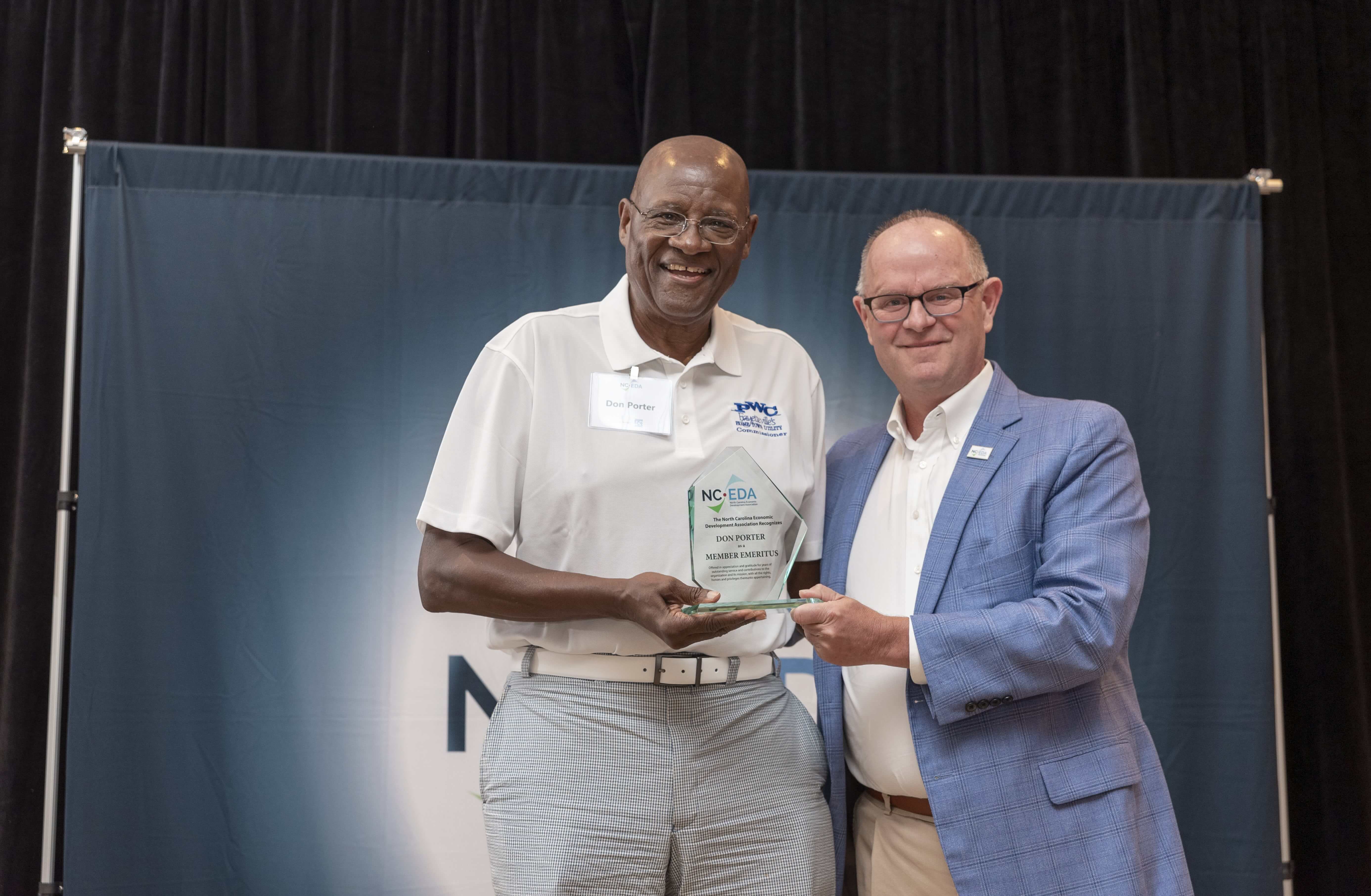 Fayetteville resident Don Porter was recognized at the NCEDA annual meeting with a designation of NCEDA member emeritus.
The designation was presented by the president of the organization, John Nelms.
"The NCEDA Member Emeritus program honors longtime NCEDA members, career economic developers and proven servants of the public trust," said Nelms.
Porter served as the economic development director for Hoke County and Town of Raeford from the years 1999 to 2019.
"His success there helped bring jobs and investment during a period of transformation in Hoke County. Porter's distinguished military record included service as an officer in the US Army for 30 years. He currently serves on the board of the Fayetteville Public Works Commission. Governor Cooper appointed him to the North Carolina Judicial Standards Commission earlier this year. Porter was nominated by Steve Yost, president and CEO of North Carolina's Southeast, the regional economic development partnership," the press release said.