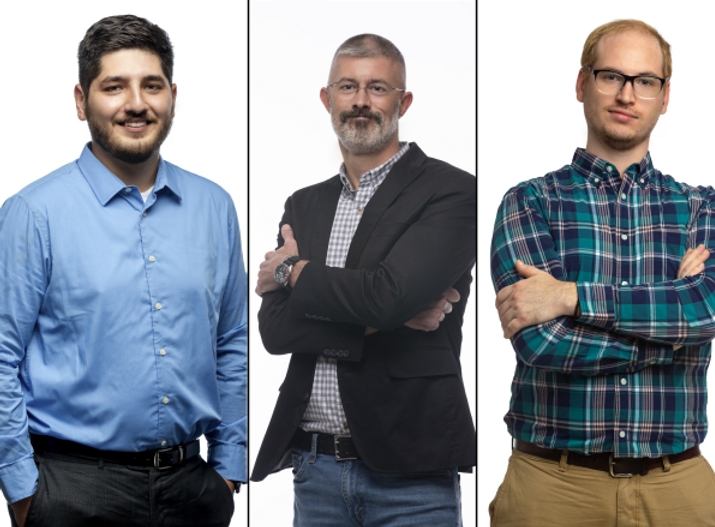 Three staff members of the Arts Council of Fayetteville|Cumberland County will serve as reviewers for various prestigious grant programs in North Carolina, Kentucky, and throughout the United States.
Director of Operations Antonio Renteria, Executive VP Kennon Jackson, Jr., and Director of Grants and Allocations Michael Houck were selected to review agency grants for three grantmaking programs.
Renteria was selected to serve as a grant reviewer for North Carolina Arts Council's Spark the Arts grant program. The program supports art providers in their engagement with the public through a variety of means including "programming, marketing, rebuilding staff capacity and facilitating safety protocols," an Arts Council press release said. The grant program's emphasis is on strategic engagement with audiences and participants in organizational programs.
"The Sparks the Arts Campaign is a great reminder of the diversity, talent, and creativity of our North Carolina artists," states Antonio Renteria. "It's an honor to serve on the grants committee and get a first-hand look at programs across the state designed specifically for public engagement and the revitalization of the arts community here in N.C."
Renteria also was a grant review panelist for LexArts in Lexington, Kentucky, dealing specifically with assessing General Operating Support grants. The program aims to provide funding to organizations that benefit the lives of citizens of central Kentucky through artistic, cultural, and educational programs and activities.
Jackson and Houck were selected as panelists for the National Endowment for the Arts Challenge America grant program.
"NEA is the only arts funder in the United States (public or private) that provides access to the arts in all 50 states, the District of Columbia, and U.S. territories," the press release said.
The organization supports thousands of organizations every year. The Challenge America grant program, since 2001, has helped the NEA promote and provide equal access to the arts in the communities they serve across the country.
Moreover, NEA is committed to "diversity, equity, inclusion, accessibility, and fostering mutual respect for the diverse beliefs and values of all individuals and groups," the release said.
"It is a great honor to serve at the request of the NEA," stated Kennon Jackson Jr. "Many arts organizations across the country continue to struggle in the wake of COVID-19. Our small contribution to the Challenge America grants program creates a sense of pride in knowing that the Arts Council has helped with our time and talent."