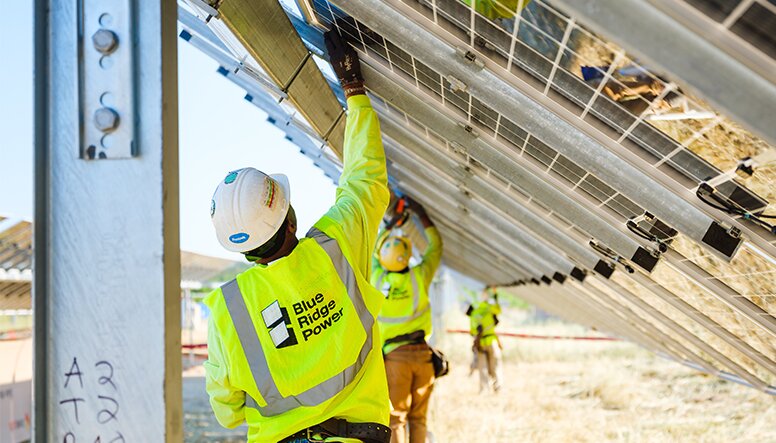 Blue Ridge Power Company has been recognized by Solar Power World Magazine as one of the country's Top Solar Contractors.
The company ranked #7 for "Top Solar engineering, procurement and construction (EPC) work." BRPC has more than 1 million KW installed, and projects operating or in development in 16 states across the country including in North Carolina. BRPC so far has placed 6 GW of solar in service and has 1.3 GW currency under construction.
Blue Ridge Power was announced as a new EPC company under Pine Gate Renewables' operations last year. In connection with the launch, Blue Ridge Power acquired the solar division of Fayetteville-based Horne Brothers Construction Inc.