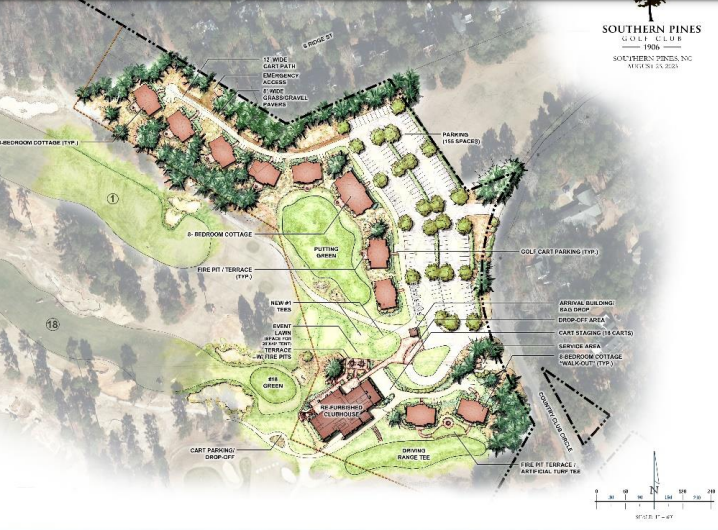 The Town of Southern Pines can expect to see new construction in the coming months as the Town Council approved a large project coming to Southern Pines Golf Club at their recent Town Council work Session held on Tuesday, Sept. 26.
The newly approved project was an application for additional housing at the Southern Pines Golf Club.
According to Town records, Mid Pines Development Group, LLC applied for an Architectural Compliance Permit for seven four-bedroom cottages and three eight-bedroom cottages totaling 52 bedrooms for the Southern Pines Golf Club off Country Club Circle.
The overall project was approved by the Town Council on Feb. 14, 2023 through a Special Use Permit. A motion to approve at the regular meeting failed to get a majority vote of the full board. So, the item was continued to the work session for a final decision.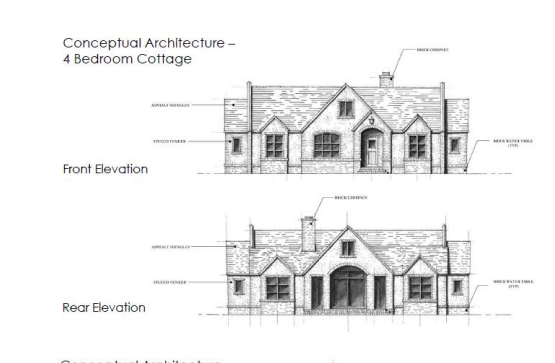 The applicant, Mr. Robert Koontz of Koontz Jones Design, is requesting an Architectural Compliance Permit for the 10 cottages on behalf of the legal property owner, Mid Pines Development Group, LLC. The site is located in an FRR zoning district (i.e., Southern
Pines Golf Club) and permitted under Special Use Permit SU-07-22.
The architectural review is for ten detached golf cottage temporary dwellings housing a total of 52 guest rooms with associated parking and amenities such as a putting green and practice tee.
No subdivision of property is proposed for the site, which constitutes a +/-9.48-acre portion of the +/-292.11 total acreage of the property. This parcel will have access from Country Club Circle and will be adjacent to the club's clubhouse between Spring Road and Ridge Street.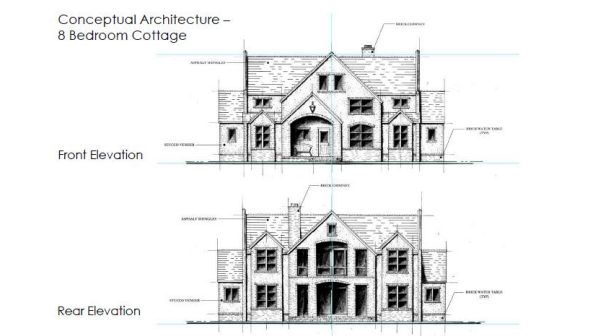 The application was approved in a three-to-one vote.