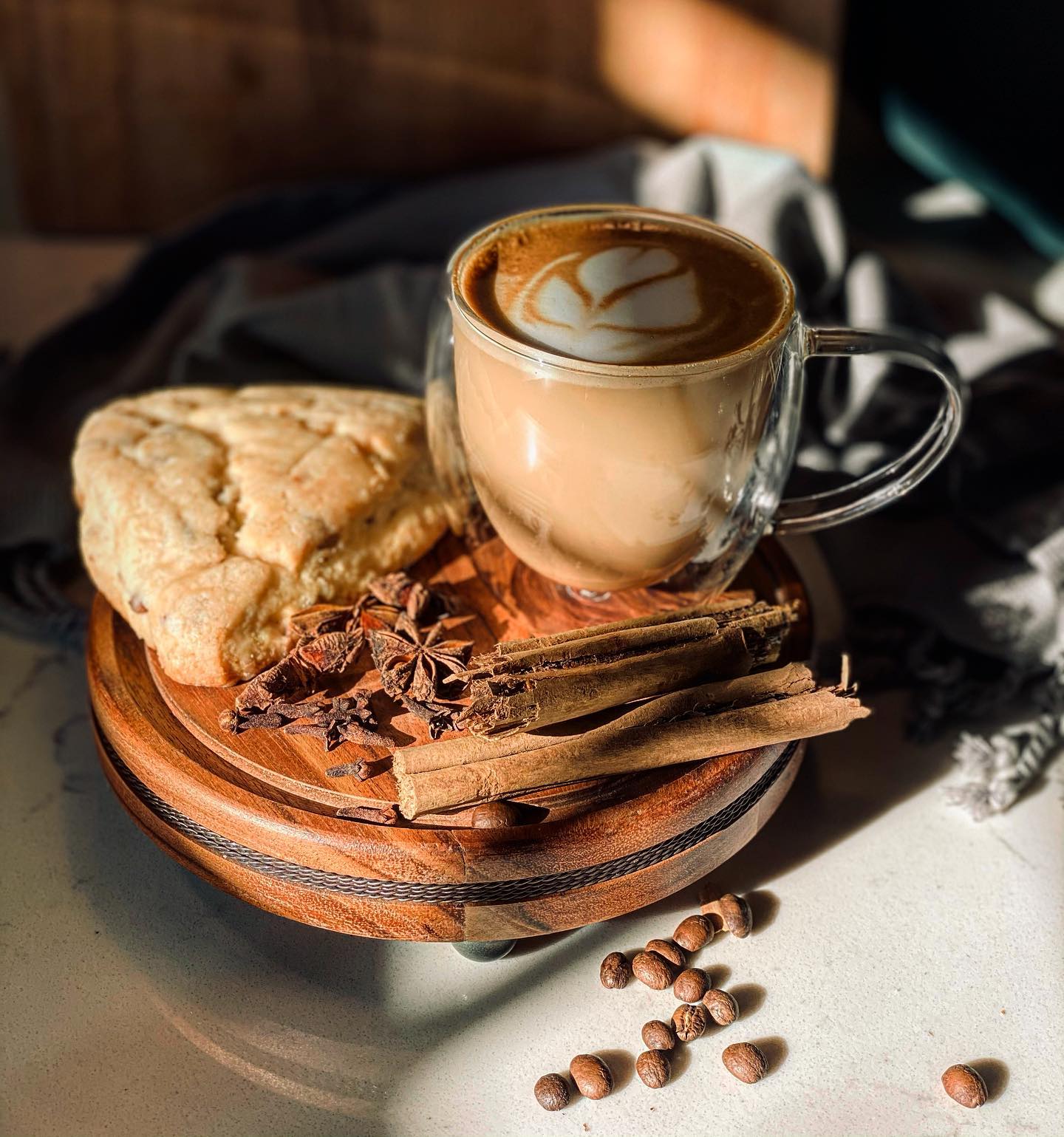 Vagabond Cafe will open its doors in late October, serving coffee from the downtown Fayetteville location 108 Hay St., the space formerly held by The Coffee Cup.
The business previously operated out of a camper around town since 2019 and participated in large events and farmers markets.
"One of the reasons I decided to move from my camper into the space was I was being limited with the creativity of my drinks, and the other reason is that I have this community built and I want to provide this space for them to enjoy the downtown district and coffee," Owner Nancy Ramos said.
The name 'Vagabond' came from a nickname given to Ramos by her mother when she was a free-spirited youth finding her way in the world.
She began her coffee business in October 2019 after being laid off from her job and was encouraged by her husband to follow her dreams and passion.
"Coffee has always been something special to me, and I always felt very happy and enjoyed it a lot. Especially playing with different flavors really interested me," she added.
On a trip to Philadelphia she purchased a coffee machine from a friend, met her coffee roaster six months later and bought the camper from them and started Vagabond Cafe on wheels. She operated part-time before switching to full-time in 2021.
"We serve specialty coffee, which is graded like specialty wine by the SCA," Ramos said. "And we do this because we know our source down to the farmer and it's kind of a 'we win, they win' situation."
Ramos has found coffee to be the perfect canvas to showcase her Mexican heritage and incorporate it into her professional passion.
"I also do a lot of handcrafted drinks that express my cultural background," she mentioned. "I am Mexican and I come from east Los Angeles, and so I express myself by making drinks like horchata latte, Mexican mochas and more."
Utilizing ingredients and flavors familiar to her such as those she imports from places such as Teocaltiche in the Mexican state of Jalisco, Vagabond Cafe offers a cultural uniqueness to its specialty offerings that Ramos is proud to share with the community here in Fayetteville.
"I am biased but it's actually really good and I am very proud of what I serve," she said. "You know, where I am from, there's a lot of coffee shops, and sure I could go to Raleigh. I want to bring that to Fayetteville where we don't have that."
Vagabond Cafe is currently being remodeled with a boho, minimalistic theme with natural colors and will have a homey and cozy vibe. The coffee shop will host a soft opening at the end of October with a grand opening scheduled for early November.