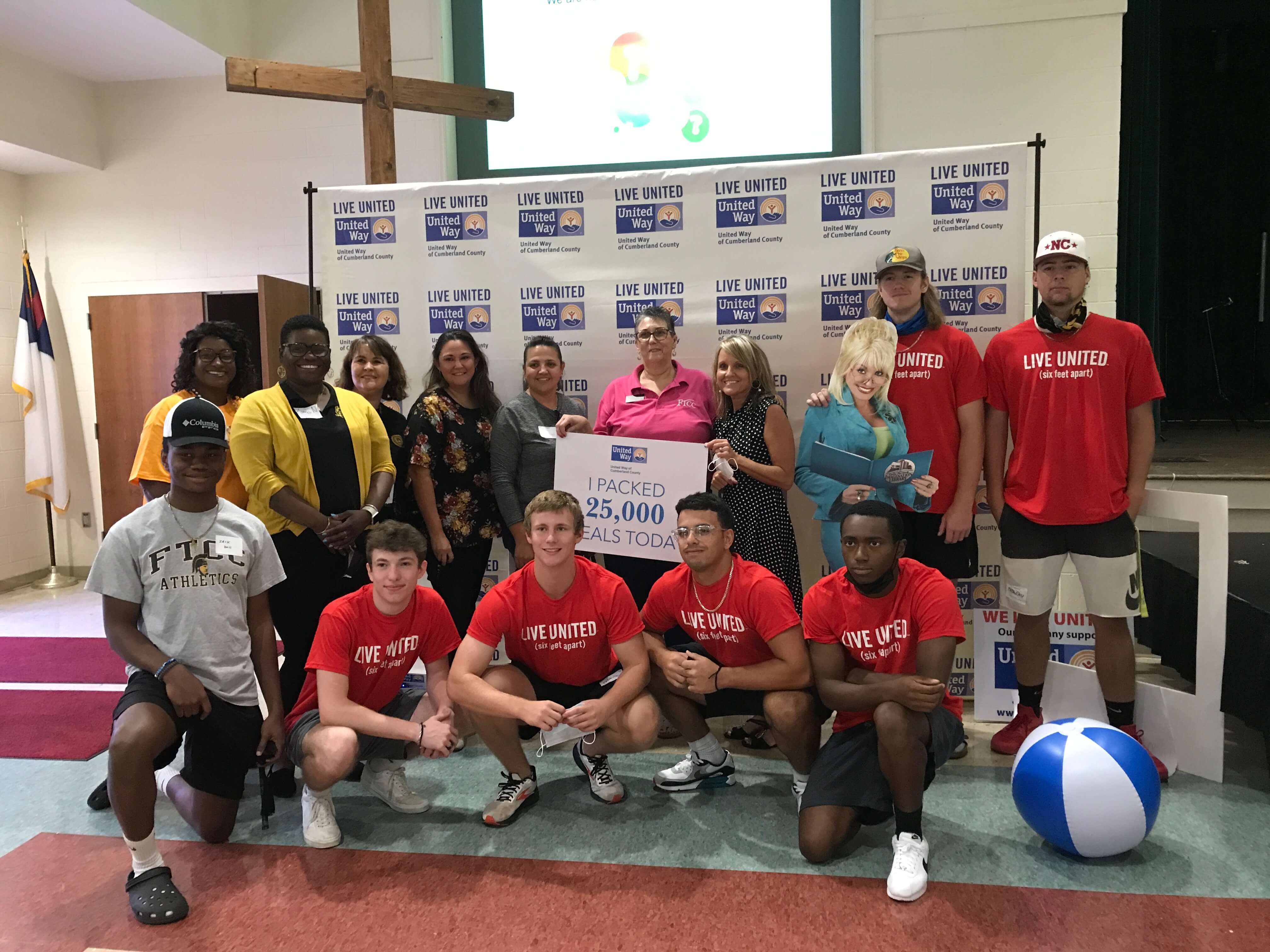 We become like the people we hang around, my mother has reminded me for a good portion of my life. A more popular phrasing of that idea normally is something to the effect of, "Show me your friends and I'll show you your future." I grew up in Fayetteville, moved for college and came
back without hesitation; and having spent the majority of my years in the area and sitting at my desk as Greater Fayetteville Business Journal's new associate editor points not to my own successes, but the importance of being involved in a community that supports, uplifts and encourages.

What makes our region so great?

We are innovative. A plethora of exciting businesses across a variety of industries have seen the area as fit for putting down roots, and leadership in local chambers and economic development positions have helped those companies continue to thrive and expand.

We value higher education. With excellent institutions such as Fayetteville Technical Community College, Methodist University, Fayetteville State University, UNC-Pembroke and Campbell University, students can enter the workforce feeling prepared as they are equipped with degrees
and certifications as awards for their dedication to learning.
We support each other. The support comes in an abundance of forms, whether that means listening to business pitches at a 1 Million Cups meeting, donating to a local nonprofit, helping businesses clean up after a storm rolls through, attending community events or even lending an
ear to our neighbors.

As Fayetteville's new city branding says, we are America's Can-Do City, but we couldn't be that without people who are willing to be Doers and not just watchers.

In my moseying through business community happenings, I've witnessed the Can-Do community at work. I'm a firm believer that our industries need the recognition they
deserve, not just for their hard work in their sectors, but for the ways they constantly give back to the people here. Even in just the past few weeks, I've witnessed several acts of servitude firsthand.
On Aug. 20, I had the pleasure of attending a NetWorth meeting. The organization is made up of businesswomen from a variety of sectors and has existed for 40 years. The women involved are active professionals in the community who take time out of their schedules to contribute to scholarship funds for a female student recipient from FTCC, MU and FSU each year.

On Aug. 26, United Way hosted their 2021 Campaign Kickoff at Snyder Memorial Baptist Church. Gloved and masked up, hundreds of business owners and employees from across the community gathered together to make a whopping 25,000 bags of chicken flavored rice to be
distributed by Fayetteville Urban Ministries.
And, again, another opportunity will present itself on Sept. 11, the twentieth anniversary of 9/11.
Segra Stadium will host its third annual 9/11 Memorial Stair Climb.
The event honors the 343 FDNY firefighters, 60 police officers and 20 EMS who sacrificed their lives on that day in 2001. Participants will climb the equivalent of 110 stories of the World Trade Center. Proceeds will go toward programs provided by the National Fallen Firefighters
Foundation to support families of local fallen firefighters and the FDNY Counseling Services Unit. Visit www.nfff.akaraisin.com/ui/FayettevilleNC for more information about the event.
If it's really true that we become like the people we are around most, I would say that the Fayetteville region is in luck. Reminiscing on my childhood and comparing it to the present, I'm awestruck by Fayetteville's continuous growth and compassion. And, based on the current state of the area, our future looks pretty bright, too. I'm excited to be a part of the journey. In celebrating our community, Greater Fayetteville Business Journal wants to hear and share your stories. We hope that you'll reach out to us so we can advocate for you and recognize and commemorate your contributions.
Onward and upward!
Jenna Shackelford
Associate Editor