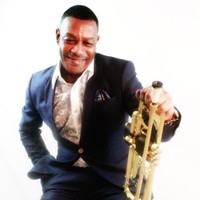 WILLIE BRADLEY, local musician and owner of Willie Bradley Music, was recently recognized in the Smooth Jazz Network's BEATS Year In Review magazine.
Bradley was dubbed Artist of the Year by the network. The title is voted on by listeners of the network.
This past summer, Bradley released his album, "It's My Time," which was dedicated to his mother. Two singles hit the Top 20 chart.
"My advice to musicians who would like to pursue a career in music is to learn every aspect of the music industry pertaining to the music business," he told the magazine in an interview. "Learn the different avenue streams in which to obtain residual income from your music. … It is necessary to have a good foundation in order to be successful in this competitive music industry today."