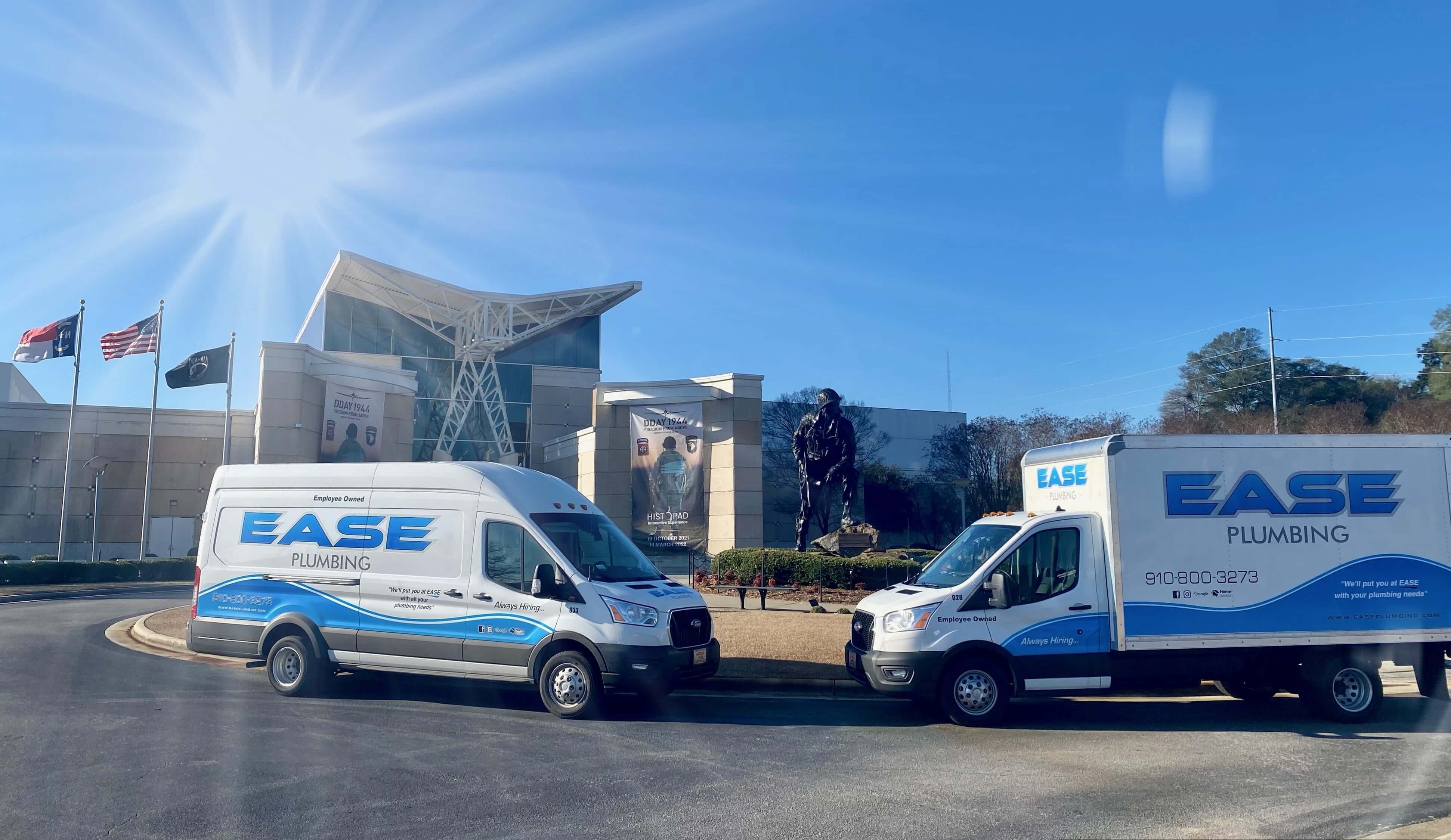 Ease Plumbing will open its fifth location in Fayetteville with a ribbon-cutting ceremony on Feb. 17.
The ceremony is open to the public from 1-3 p.m. at 133-2 Missy Byrd Dr. in Hope Mills.
The Fayetteville location will offer a full range of professional plumbing services, including water line repairs and installations, sewer repairs and installations, faucet repairs, shower, and tub repairs and installations, gas line installs, well pump services, water heater service and installs, and more.
The market leader for the Fayetteville location, Travis Moore, is a Fayetteville native. He has been in the plumbing industry for over 20 years and has deep knowledge of the trade with his military background.
"At Ease Plumbing, we want to serve our clients and put their minds at Ease with their plumbing needs, and I have no doubt that Travis and his team will be able to do that in Fayetteville," said Austin Helms, owner of Ease Plumbing. "It's truly humbling to see the growth that our company has experienced over the last year, and we are ready to see how Ease Plumbing continues to grow in Fayetteville."
The company also has locations in Greenville, Monroe, and Winston Salem, N.C.
Ease Plumbing was founded in 2019 by a young entrepreneur with the goal to run the largest employee-owned home services business in the country.
With talent in trades aging out and plumbers approaching retirement age, Ease Plumbing is on a mission to fill those gaps in the workforce. The company does so by empowering people who desire to work in the industry and by providing "opportunities for the tradesmen and women who want to be owners but never felt they had the back-end support to do so," a press release from Ease Plumbing said.
The company's outlook on the industry, willingness to go the extra mile, and commitment to providing outstanding services, have allowed them to have continued success and growth.