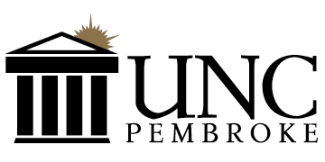 The University of North Carolina at Pembroke announced five new members of its Board of Visitors.
Appointed by Chancellor Robin Gray Cummings, the five new members are Trey Allen, Faline Locklear Dial, Don Hall, Dr. Kennedi Henry, and Ramón Zepeda. The board of 26 is composed of alumni and non-alumni members from across the state and assists in communicating the university's message.
Most members are major stakeholders in education, legal, health services, industry, and public sectors.
Allen serves as the Coatees Distinguished Term Associate Professor of Public Law and Government at UNC Chapel Hill's School of Government. He is a graduate of UNCP and UNC School of Law and served as a judge advocate in the United States Marine Corps.
Currently, Allen is on leave at UNC Chapel Hill as he serves as general counsel for the North Carolina Administrative Office of the Courts.
Dail is the owner of Speech N Progress Inc. She earned her Bachelor's degree from UNC Chapel Hill and her Master's degree from East Carolina University. She currently serves on the Robeson County Board of Commissioners and the Robeson County Community College board of trustees.
Dail has also held leadership positions with the Pembroke Area Chamber of Commerce, UNCP Foundation Board, and more. In 2017, she was presented with the Dr. Collie Coleman Spirit of Unity during UNCP's 20th annual Business Visions Awards Banquet.
Hall is the current chairman of the Pender County Board of Education and works in regional farming.
As a graduate from the University of North Carolina at Wilmington, Hall has served his community as the chair of the Pender ABC Board, chair of Coastal Care, Trillium Health Resource board member and more.
Henry obtained a Bachelor's degree in chemistry from UNCP and a Doctor of Dental Medicine degree from East Carolina's School of Dental Medicine. She recently completed her residency at ECU and will be working as an associate at a general family dentist in Hamlet, N.C.
Zepeda is from a small farming town in Jalisco, Mexico, where he participated in Student Action with Farmworkers Levante program in high school and the Into the Fields program at UNCP. Currently, Zepeda directs the Levante Leadership Institute and is co-director of the Hacia los Campos summer theater group.