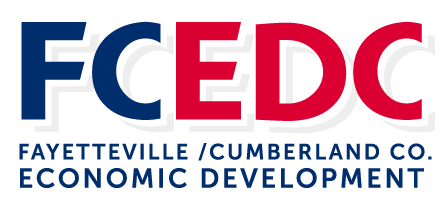 The Fort Bragg Research Institute, a research program of The Geneva Foundation, is coming to downtown Fayetteville with its first office space thanks to the Fayetteville Cumberland Economic Development Corporation.
The new FBRI office will be located inside of the CORE Innovation Center at 201 Hay St.
The FBRI was formed in 2018 in a collaborative effort between Womack Army Medical Center, Fort Bragg, and Geneva, with research focusing on supporting the capability of soldiers. FBRI focuses on medical research on a mission to enhance human performance through scientific innovation and links research infrastructure to meet the needs of operational readiness on Fort Bragg. Geneva and FBRI currently support 20 ongoing studies through full lifecycle research management across Fort Bragg totaling $12.6 million in funding.
"Harnessing the talent and capabilities of our region, FBRI is doing critical work to support our men and women in uniform," said Robert Van Geons, CEcD, president and CEO of FCEDC in a press release. "Through these collaborative partnerships, we are moving toward a safer, healthier, tomorrow for our soldiers. In turn, these efforts will spur new innovations and technologies, ultimately improving the quality of life and wellbeing of our citizens.
The FBRI also delivers human performance solutions to the Department of Defense.
FBRI Executive Director Lt. Col. (Ret) Stephen DeLellis, PA-C, USA has spent much of his career studying the effects of traumatic brain injury in service members and veterans. In conjunction with WAMC and several universities, he helped to develop a comprehensive neurocognitive baseline and post-injury assessment programs in the DoD.
"As a former Special Operations Soldier and medical officer, I've dedicated my career to finding solutions to the problems that our warfighters and commanders of these units face," said DeLellis in a press release. "Having a physical location at the CORE Innovation Center will allow us to continue to support innovative medical research toward optimizing military human performance through partnering with like-minded organizations on and off of Fort Bragg."
According to staff, FBRI will be locating in a space specifically designed as a center for military contractors and innovators in technology.
A ribbon cutting is scheduled for Oct. 13, 2022, from 6:00 p.m. to 8:00 p.m. at the FCEDC offices at 201 Hay St. in Fayetteville, North Carolina.