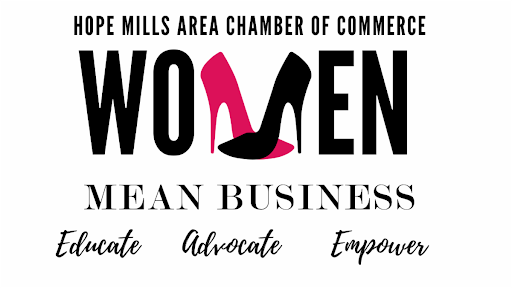 Join the Hope Mills Chamber for their 2nd Annual Women Mean Business Brunch, Thursday March 23 at Gates Four Golf & Country Club starting at 10:30 a.m. and lasting for around two hours.
The Women Mean Business Brunch is dedicated to bringing together female entrepreneurs, business owners and professionals for a morning filled with humor, networking, motivation and business opportunities.
Life Coach Camy Kennedy will be starting the event off with some ice breakers for the group.
The keynote speaker for the event will be Demetria Davis - National Track and Field Champion, Mother of the Year, Pastor and Business Owner.
Fourth degree black belt Sensei Tracy Huff will demonstrate some practical self defense techniques for women in business on Fit4Life's Hope Mills location manager Big John.
There will also be giveaways and raffles. One of the prizes will be a designer bag donated by Harmony at Hope Mills.
This event is free for Hope Mills Chamber Members and their guests. Anyone interested in attending who is not yet a member is encouraged to join the Chamber. Another option is to attend the event as a sponsor.
"The Hope Mills Chamber is dedicated to not only educating and advocating for women in business, but for small businesses throughout the entire county area. This is just one of the many ways that we thank our members for helping us achieve that mission," remarked Hope Mills Chamber President Casey Ferris.
Community members have until Monday, March 23 to register to attend as a Chamber member, a member's guest or as a sponsor. Spaces are limited.
Individuals interested in attending can contact the Hope Mills Chamber of Commerce by emailing hmacc@hopemillschamber.org.