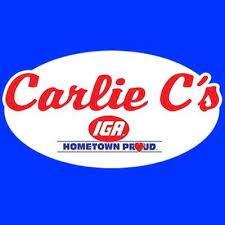 Joyce McLamb, beloved co-founder of Carlie C's IGA, passed away on Tuesday, May 9, at the age of 87.
On Wednesday May 10, Carlie C's IGA announced the passing of its beloved co-founder and co-owner, Joyce McLamb. Working alongside her beloved husband, Joyce was well known for her faith, leadership, hard work, dedication, and servitude. Her passing is a great loss to the company, its employees and the broader community.
Joyce and Carlie C McLamb founded a small country store in Johnston County in 1961 with a vision of supplying quality meat, at fair prices, wrapped and delivered in amazing customer service. Joyce McLamb was a vital part of growing the grocery chain into a successful enterprise that employs almost 2000 people and serves customers across Eastern North Carolina and recently extending into South Carolina.
Carlie C's is the largest family-owned independent grocer in the Carolinas, with 33 locations across 16 counties. The company has a long-standing reputation for excellence and integrity in the industry.
Joyce McLamb was deeply respected by her colleagues, peers, and customers, and her impact on her community will be felt for many generations to come. The Carlie C's IGA family extends its deepest condolences to the McLamb family and loved ones during this difficult time. Carlie C's IGA and the McLamb family are committed to carrying on Joyce and Carlie C. McLamb's legacy and vision for the company, and will continue to strive for excellence in all its endeavors.
Plans for honoring Joyce McLamb's memory will be announced shortly.
Carlie C's has multiple locations across the Greater Fayetteville Business Journal's Coverage area including in Cumberland, Harnett and Sampson Counties.