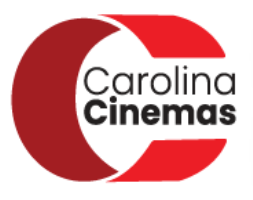 Carolina Cinemas recently announced the addition of the Lumina Theater to their family of movie theaters. For nearly 23 years, the Lumina has been a fixture of the Chapel Hill, N.C. community. During the pandemic, the owners of the Lumina made several renovations and improvements; these efforts will be continued following the theater's acquisition by the Carolina Cinemas brand.
Jeremy Welman, owner and managing partner of Carolina Cinemas, shared that after learning that the landlord and the previous operator were looking into closing the theater either temporarily or permanently, he felt compelled to acquire the theater and keep it afloat.
"...I took a look at the theater when I had heard that there was a chance it was going to be closing and just thought it would be such a shame, right? It was this cute little boutique fourplex cinema, had a little screen out on the town green, the community [had] saved it once coming out of the pandemic and they did a nice remodel on it. And it's just, it's in the heart of this thriving little community...these are the kinds of theaters you want to save, they just, they're such an important part of the community. And so we were able to work out some terms very quickly with D.R. Bryan and decided to pick up the theater…" stated Welman.
Following the acquisition, Welman shared that work began right away to build on the Lumina's foundation through additions to the theater's facilities. The first order of business was renovating a section of the theater to add a lounge and sports bar area.
"Summer Movie Camp," an event begun at the Carolina Cinemas Sandhills 10 theater in
Southern Pines, will also be making its way to the Lumina; children's films will be shown from
June 13 to Aug. 22 with tickets at a discounted rate.
Carolina Cinemas is thrilled to welcome the Lumina to their family of theaters. Welman has even been inspired by an element of the Lumina to initiate some additional renovations at the Sandhills 10 theater somewhere down the road.
"One thing about the Lumina that I absolutely love is that outdoor cinema, and the outdoor patio that it has… that just adds a whole different level to sort of community involvement and opportunities to do some really fun programming and I think that's something that, I'm not sure how I'm going to do it yet, but if there's a way to bring that to the Sandhills I would absolutely do it," remarked Welman.